Mykonos
Add to my wishlist
Manage my wishlists
Notify me when special offers are available
I no longer wish to be notified
One of the better-known islands of the Cyclades archipelago, Mykonos is an ideal destination for a summer getaway (and great to visit alongside Santorini, Paros, and Naxos).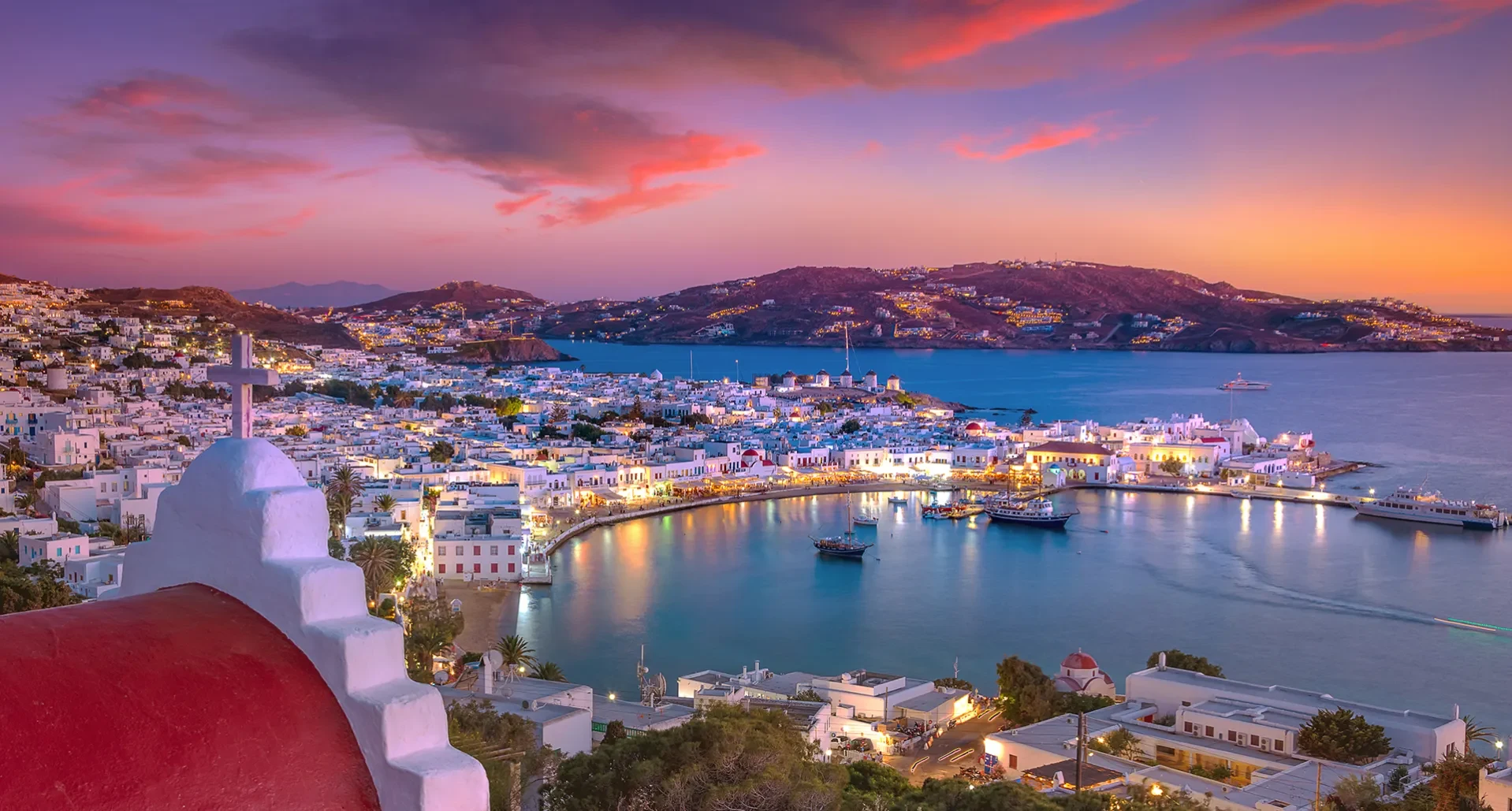 Direct flights
Nantes »

Mykonos
Monday
Tuesday
Wednesday
Thursday
Friday
Saturday
Sunday
Monday
Tuesday
Wednesday
Thursday
Friday
Saturday
Sunday
Blue figures
: direct flights from Nantes Atlantique Airport.
Best period to travel to

Mykonos
What Mykonos has to offer?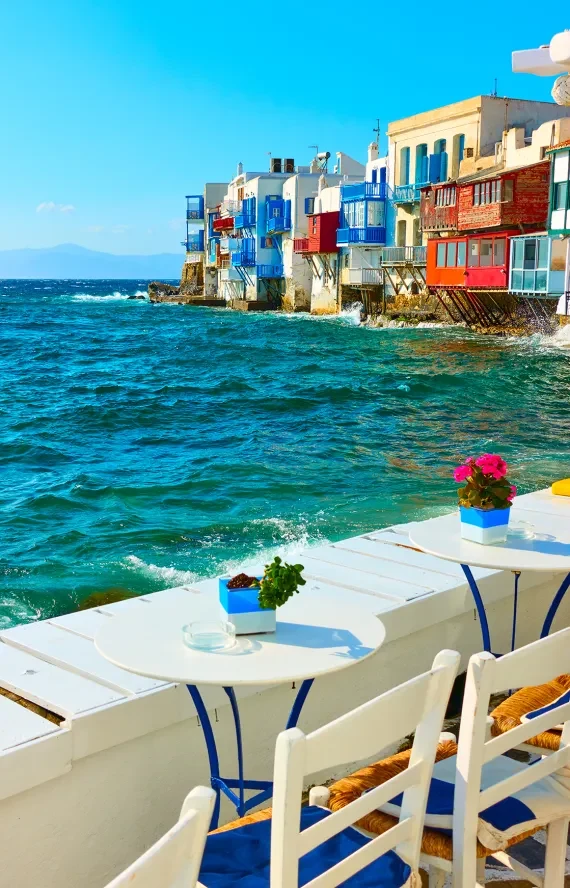 Little Village
Whether your an ealry riser or a late-night partygoer, there's always something to do in Mykonos! In the early morning, when the fishermen are selling their fish on the quayside, you might just see a pelican. Or why not go on a walk through the labyrinth of narrow streets with shops and bars in the afternoon? In the early evening, watch the sunset over the windmills from Little Venice. And hit the town at night, with music and festivities accompanying the vibrant atmosphere.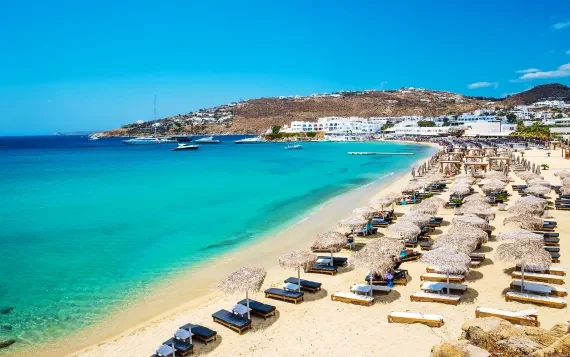 Beautiful Beaches
With an impressive selection of beautiful beaches to choose from, you're never far from the sea in Mykonos. With its bars, restaurants, and shops, Ornos Beach is great for families. Kalafti is popular with windsurfers, and with its techno bars Paradise and Superparadise coming alive in the middle of the afternoon, it's also great for party-goers too!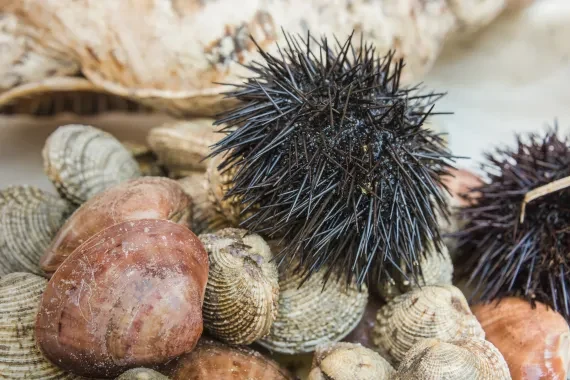 Sea, Sea, Sea!
Fancy enjoying some sea urchins after a swim? You need to go urchin fishing! This activity is especially popular in the Cyclades, especially in the islands of Naxos and Paros. 
Explore the city and its surroundings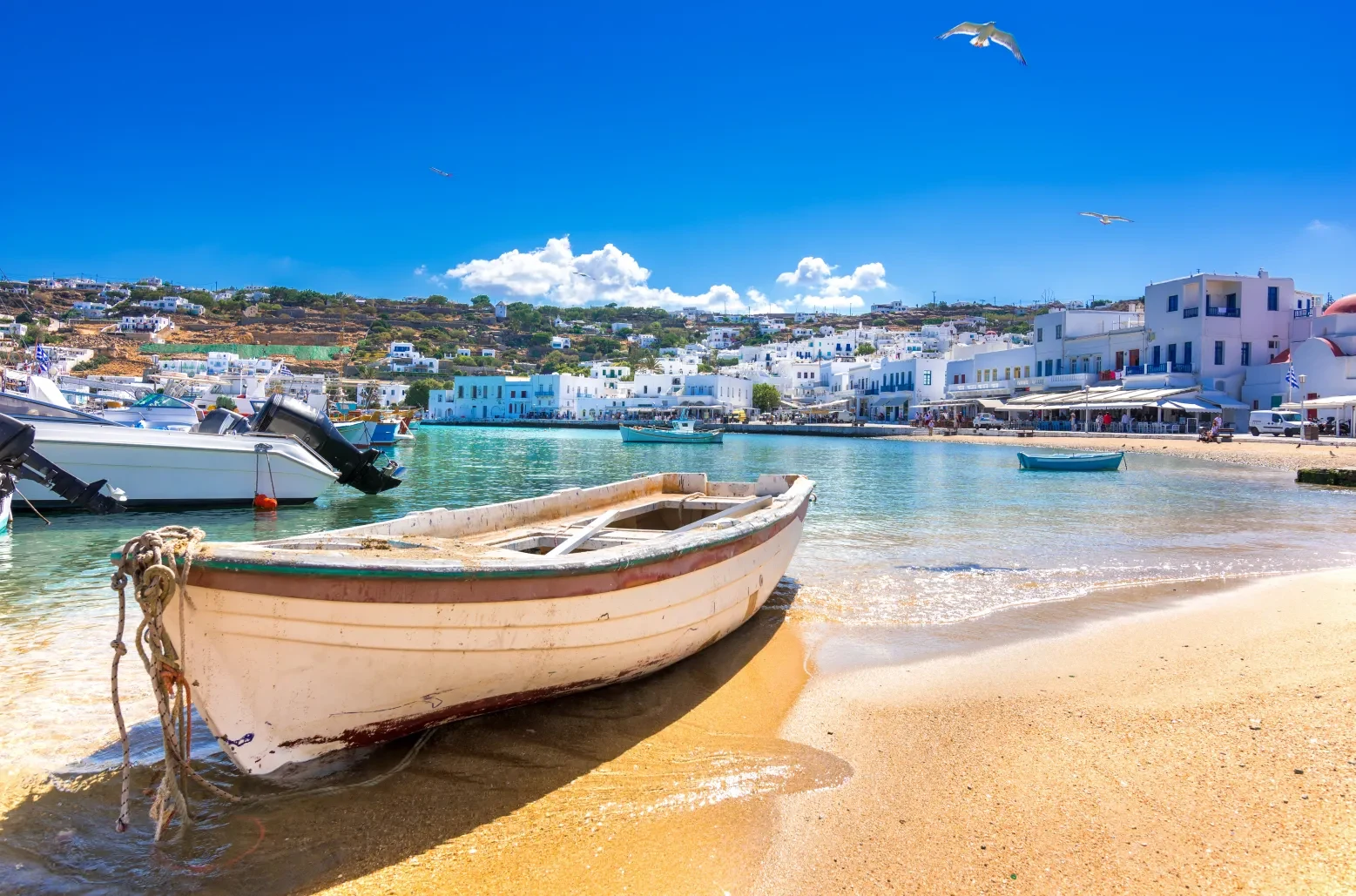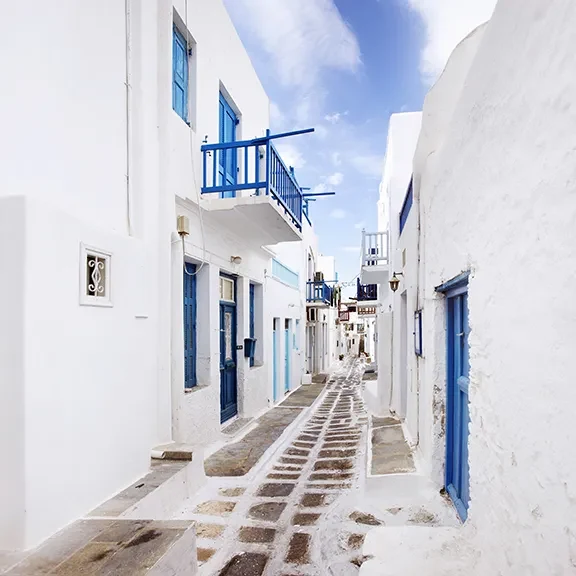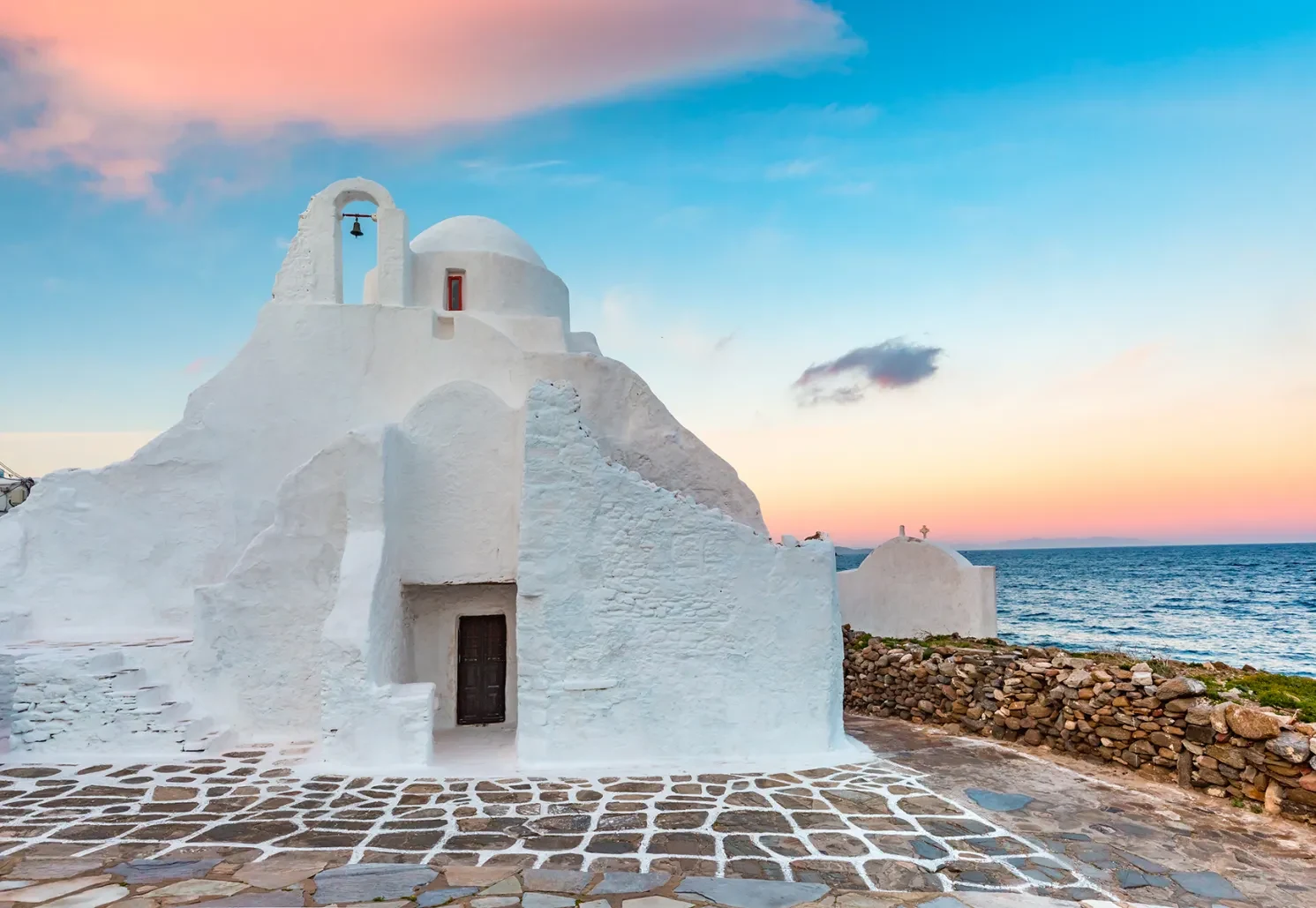 Add

Mykonos
Manage replace
Did you choose your destination on your wishlist? Have you completed your travel plan? Manage your lists the way you want!
Want to share your list? This link will allow your recipient to consult the destinations you have selected... and only that!
Access to your wishlist with this link:
Select destination to add to your wishlist