Couldn't find your Bag(s) in Baggage Reclaim?
The handling of passenger baggage is the responsibility of the airlines and subcontractors, the airport assistants.
If you could not find your bag(s):
You must report the missing bag(s) to the airline (or assistant), who will try to locate your bag
You will be given a file number; you must keep this number safe
The airline will inform you as soon as your bag(s) has been found
To track your case, contact your airline's baggage department or use the online baggage tracking service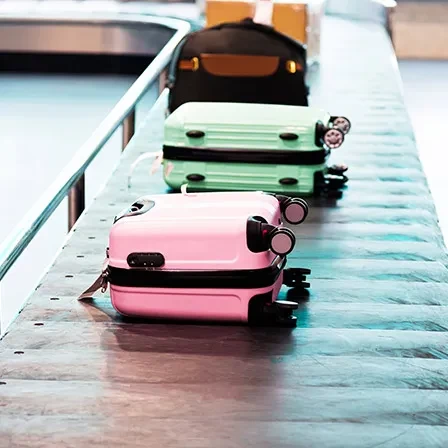 Lost something on the plane or in the airport?