Starbucks
Starbucks has a wide selection of coffee, hot dishes, salads, sandwiches and desserts.

Vending machines are also available, offering snacks (chocolate bars, biscuits, crisps, sweets, etc.), and cold drinks are available on the path opposite the terminal and in the check-in area. Hot drinks are also available in the boarding longue.

Café / Bar / Snack Bar (eat-in or takeaway) immediately outside Security Controls.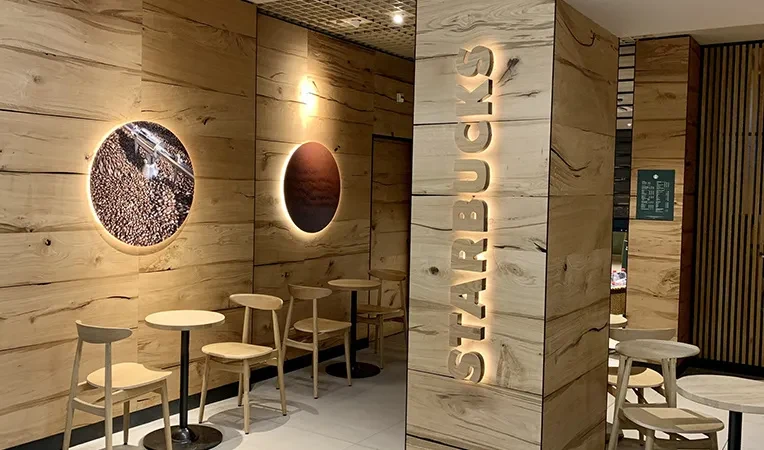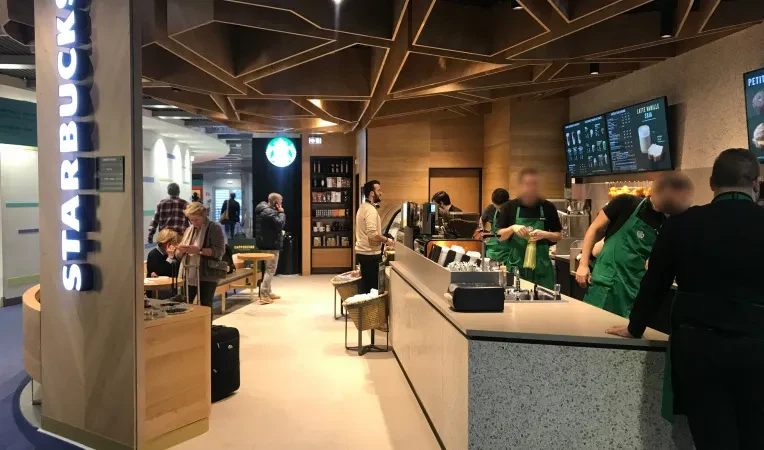 Starbucks has a wide range of hot drinks, from Lattes to the famous Caramel Macchiato, as well as many cold drinks- made to order- and light iced teas. And with seasonal specials, there's always a new treat to try. 
And why not accompany your drink with a salad or sandwich for a comfortable lunch break in-house? And if you have a sweet tooth, there's a wide selection of treats to enjoy throughout the day.
And if you're a barista at heart, you'll be able to find all the essentials to make your favourite drinks at home.
Boarding Zone, after Security
Open everyday from 04:30 to 19:00