Checked and Oversized Baggage
Our advice for preparing your bags for check-in.
Weight restrictions, oversized bags, automated check-in, prohibited items… Here's all the information you need to know about your checked-in baggage.
Baggage Allowance
Before packing, check your baggage allowance. This may vary according to:
Your airline baggage allowance policy
The price of the ticket you brought
If a checked bag isn't included in the price of your ticket, try to add it to your ticket online as this is generally cheaper than adding it at the airport. 
If your baggage is over the weight limit, you may have to pay an additional fee at the airport.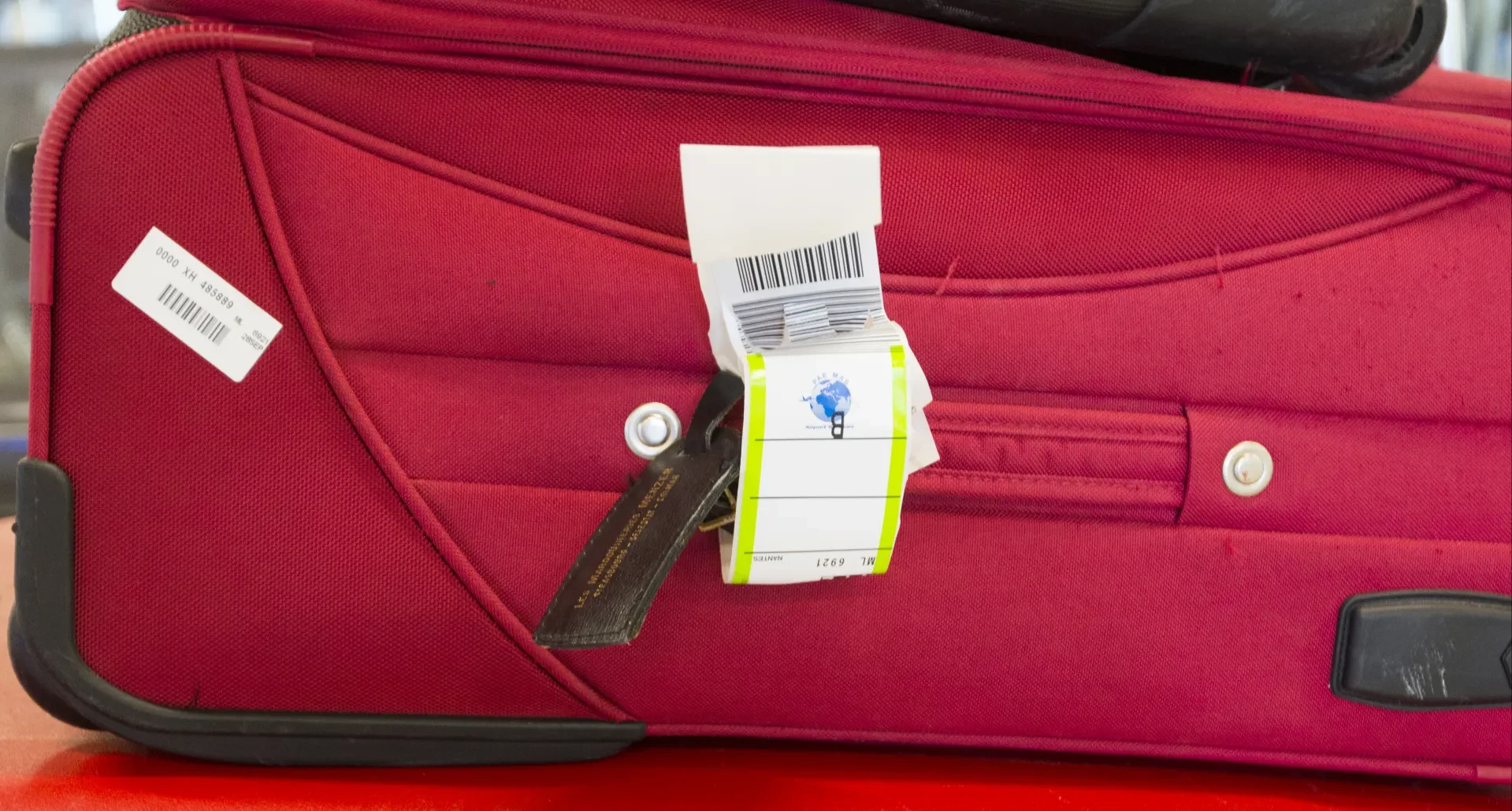 Check-in
Even if you're travelling with checked baggage, you can check in online before arriving at the airport. You will need to drop off your checked bag at the check-in counter.
Checked Baggage with Straps and Large Backpacks
If your bag has straps, you must make sure that they don't stick out and stay in place. This is to prevent them from getting caught in the baggage system.
Wherever possible, please remove straps from baggage before check-in.
You can also use a protective or transportable bag to cover bags that have straps on them.
Oversized Baggage
Special conditions may be granted by airlines for special equipment or oversized baggage. Prior authorisation must be granted 48 to 72 hours before your flight. For further information, contact your airline's customer service.
 Special or oversized baggage includes:
Fragile items, such as musical instruments
Bulky bags, i.e., exceeding 158 cm in either length, width, or height. This includes golf bags, surfboards, fishing rods, windsurfs, diving equipment, large pushchair etc.
Bags exceeding 23 kg,
Very small bags, such as vanity cases
Baggage allowance varies from airline to airline: find out more.
Preparing Special Baggage
Some special baggage must be prepared for check-in. For bikes, for example, the pedal must be locked, and the front wheel must be dismantled. A bike must also be wrapped in cardboard and plastic.
Special baggage must be checked in by your airline at your flight's designated check-in counter.
What can I pack in my Checked Baggage?
Liquids, cosmetics and sharp or blunt objects are permitted in checked baggage.
Electronic cigarettes are not allowed in checked baggage. They are, however, allowed in the cabin bags.
Finally, make sure to put your name and address on all your bags!
Our Automated Check-in Zone: a fast and easy way to check-in
The airport is equipped with high-tech automated check-in desks: the J desks. These desks are easy to use, allowing you to check-in in just under a minute.
With your boarding pass and checked bag, all you need to do is:
Place your bag on the conveyor belt and scan your boarding pass  
Take the label generated by the desk and attach it to your bag
Confirm that you have attached the label and it has been sent out
Collect your receipt