Unaccompanied Minors (UM)
Who is considered an Unaccompanied Minor (UM)?
On certain airlines (Air France, HOP!Air France, TAP Portugal, Iberia, Brussels Airlines, Transavia), children over the age of 4 or 5, or over the age of 8 for Air Transat, can travel alone as Unaccompanied Minors (UM).

The airline staff will take care of the children from boarding until they are handed over to the designated pick-up person at arrivals.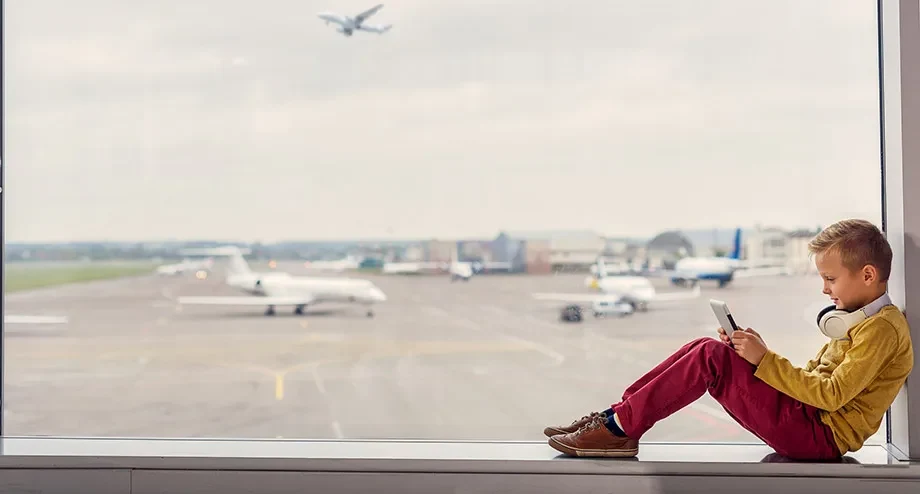 How to book the service?
When booking your ticket, you must specify that your child is flying unaccompanied, and the airline must confirm that it can take care of them. 
What to do on the day of departure?
Before take-off, you will need to collect a UM document holder. You can collect this at check-in, and you will need to place the following documents inside:
- A boarding pass
- The child's ID card or passport 
- Parental authorisation
- Details of the designated person who will pick up the child up at arrivals. This person must be present at the airport at the scheduled time of arrival with some ID.
If your child is travelling outside of France, you will need to download and fill in the exit authorisation form before coming to the airport. https://www.service-public.fr/particuliers/vosdroits/R46121
Children can wait for the airline staff who will take care of them in the designated UM area on the ground floor in Hall 3, near the currency exchange office. 
You should wait for the airplane to take off before leaving the airport.
Please contact your airline for further information and booking.