Travelling with Pets
Flying with a pet
Some airlines allow pets on board; others don't. 
You must inform the airline that you will be travelling with your pet when you book your trip. In any case, travelling with a pet is subject to the airline's prior approval.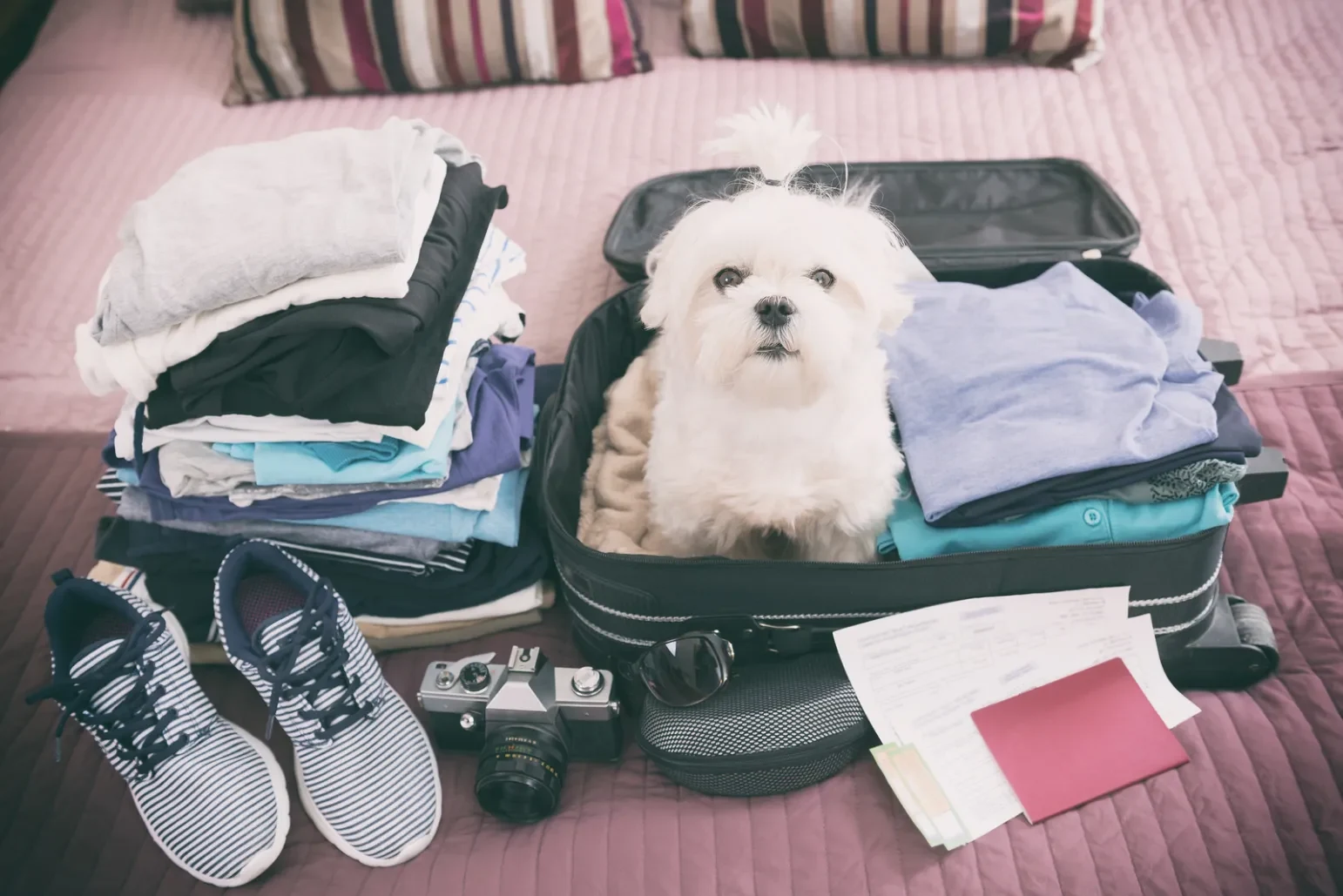 Weight restrictions
Weigh your pet with its crate. If your pet and the crate weigh less than 5 or 8kg (depending on the airline), it can travel in a crate or bag placed under the seat in front of you.
If your pet (and crate) exceeds this weight, they will travel in hold luggage in a cage that meets the airline's requirements.
Please note: Cages are not sold at the airport; you will need to purchase one before you arrive.
How old should my pet be?
To be allowed to travel, your pet must be between 8 and 10 weeks old, depending on the airline.  
Health requirements
All animals travelling in the European Union with their owner or for commercial purposes must have an identifier (either with a microchip or readable tattoo), be vaccinated against rabies, and be in possession of a European passport supplied and completed by a veterinarian.
Check the health requirements at www.service-public.fr.
In some countries outside the European Union, your pet may be put in quarantine if it has not had a blood test before departure to prove it has rabies antibodies.
For more information, contact your travel agent or airline before departure.
Departure
Animals travelling in hold luggage will go through a different route to a normal checked bag: the oversized baggage route. You may therefore be required to go through a special baggage security check on departure before going through the usual security controls.