Designed especially for families!
Follow the Familliz routes for a stress-free, pratical and fun way around the airport.
The Familliz route offer you children-friendly things to do as you make your way around the airport.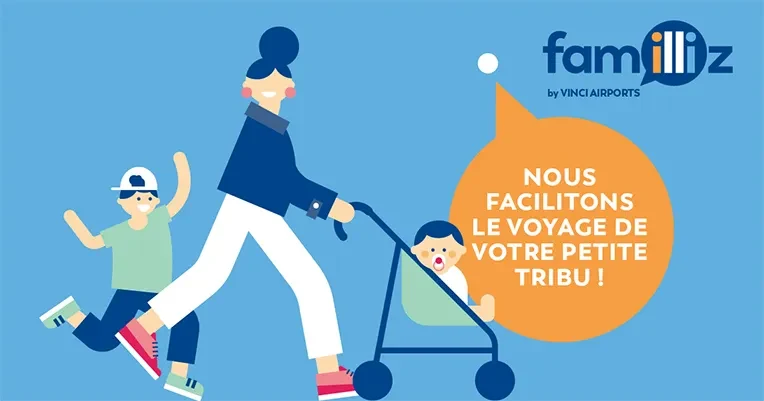 Less-stress!
Zero stress at security controls thanks to the dedicated family line for families with young children and pregnant women.
Baby products are available in our shops in the event of flight delays or cancellations.
Medical assistance is available in case of emergency.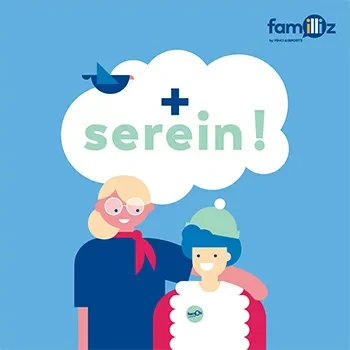 More practical!
Easy-to-find services throughout the airport
Free pushchairs available to help you get around
Family-friendly menus and facilities available in our restaurants
Nurseries available to make looking after little ones easier
Breastfeeding areas available throughout the terminal
Child-friendly toilet seats installed in all toilets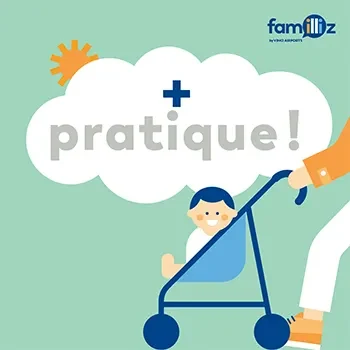 Fun!
We'll give you a soft toy bag to make sure your little one's treasures travel just as comfortably as you.
Entertainment during the school holidays to waiting times more enjoyable and fun for everyone.
Fun with play areas for children before boarding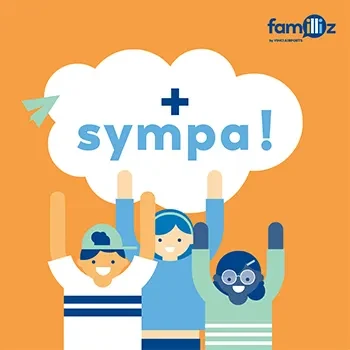 Hiring Baby Equipment
To save you from having to bring your pushchairs and other items to the airport, Nantes Atlantique Airport and its partners have set up a hiring service. As part of our Familliz service, you can hire pushchairs, car seats and cots for your infant. To make a reservation, visit https://www.bbvm-location.com
You can collect your items on arrive at the "Formalités et Services" counter (opposite Relay-Monop' Daily) on arrival.