Berlin
Add to my wishlist
Manage my wishlists
Notify me when special offers are available
I no longer wish to be notified
After 28 years of separation, the Berlin Wall fell on 9th November 1989, reuniting East and West Berlin. And since then, this German capital has been unstoppable, going from strength to strength.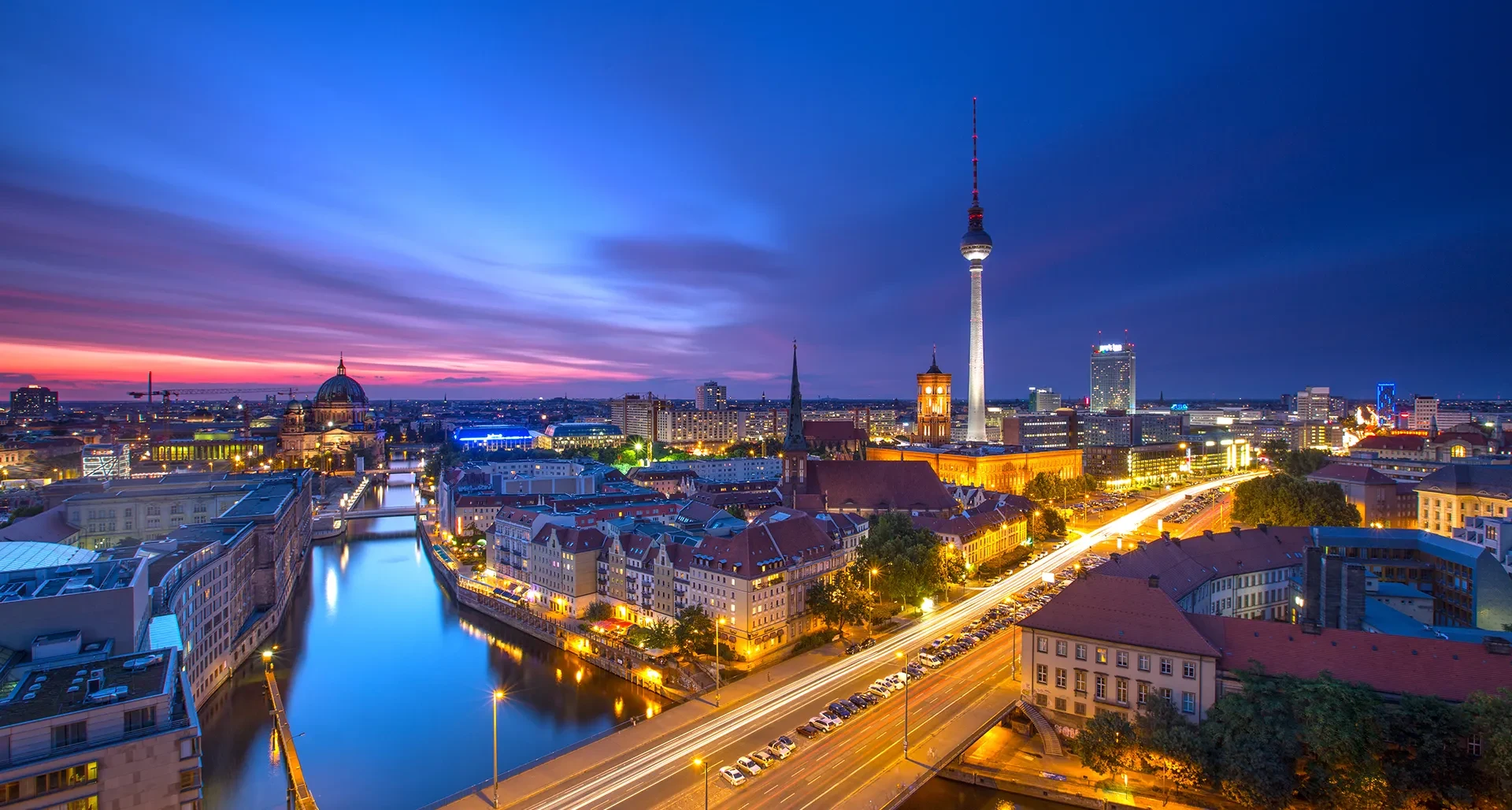 Direct flights
Nantes »

Berlin
Monday
Tuesday
Wednesday
Thursday
Friday
Saturday
Sunday
Monday
Tuesday
Wednesday
Thursday
Friday
Saturday
Sunday
Blue figures
: direct flights from Nantes Atlantique Airport.
Best period to travel to

Berlin
With a gentle atmosphere and vibrancy, spring and autumn are the best times to see the city. Summer is the hottest season of the year, ideal for visiting the public parks, gardens, and city centre (despite a little bit more rain).
What Berlin has to offer?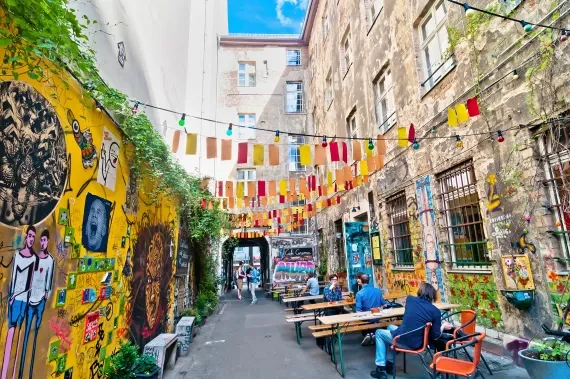 A Capital with an Artistic Flair
Trendy, lively, relaxed, rebellious… There's no shortage of adjectives to describe Germany's reunited capital. The saying goes: "All Berlin is a cloud". No doubt because the city is a melting pot of creativity. Theatre, dance, literature, cabaret, music, painting, architecture… all forms of art have made their home here over the centuries, as reflected by the work of some 20,000 visual artists, in the backyards of the Kreuzberg or Prenzlauser Berg, in the very stylish galleries or the beautiful buildings.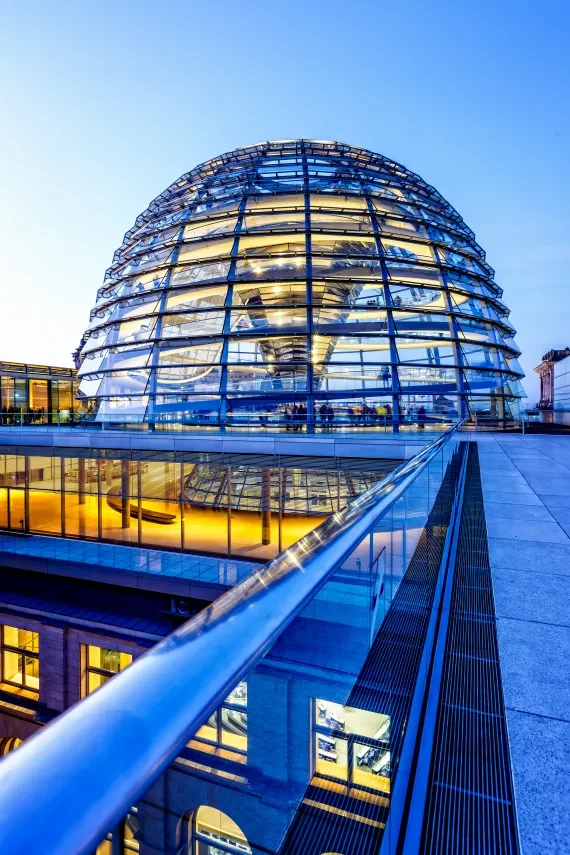 Museum Island
buildings and contemporary architecture, from the historic Reichstag to the Chancellery, it's almost impossible not to enter one of the 170 museums: many of which are found in the eastern part of the city, near the prestigious Unter den Linden boulevard. The Museumsinsel (Museum Island), a UNESCO World Heritage Site, is one the greatest attractions in the centre of Berlin, with some of the world's most precious cultural gems being found in the Old Museum, New Museum, Old National Gallery, the Pergamon Museum…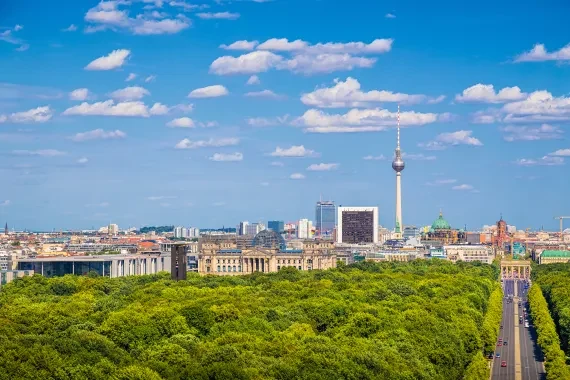 Greenery
But Berlin also knows how to combine peace, relaxation, and rest. The city is home to Germany's largest forest, with 29,000 hectares, 13 lakes and rivers, offering 360km of greenery in the centre! It's a great way to recharge your batteries before returning to city life, whether that means shopping in the  Kurfürstendamm Avenue or Friedrichstrasse, a concert by the Philharmonic Orchestra or an opera performance, or simply socialising in one of the city's countless snack bars...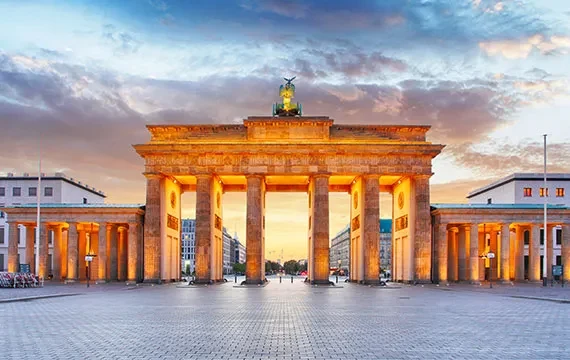 The Brandenburg Gate
If you're going to leave Berlin, you might as well do it through the city's main gate: the Brandenburg Gate. The most iconic monument in Berlin, it embodies the city's past and is considered a symbol of reunification.
What Berlin has to offer?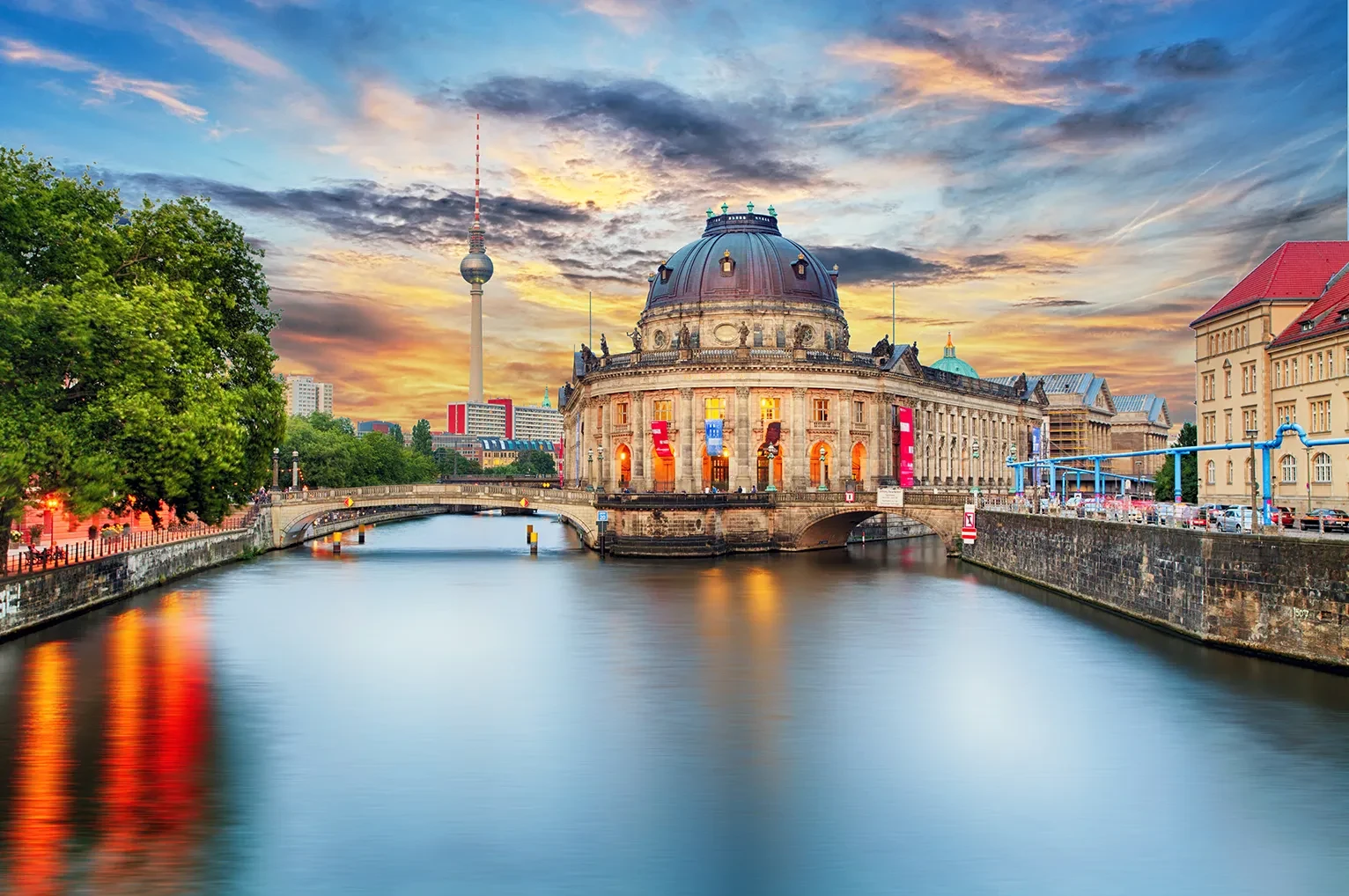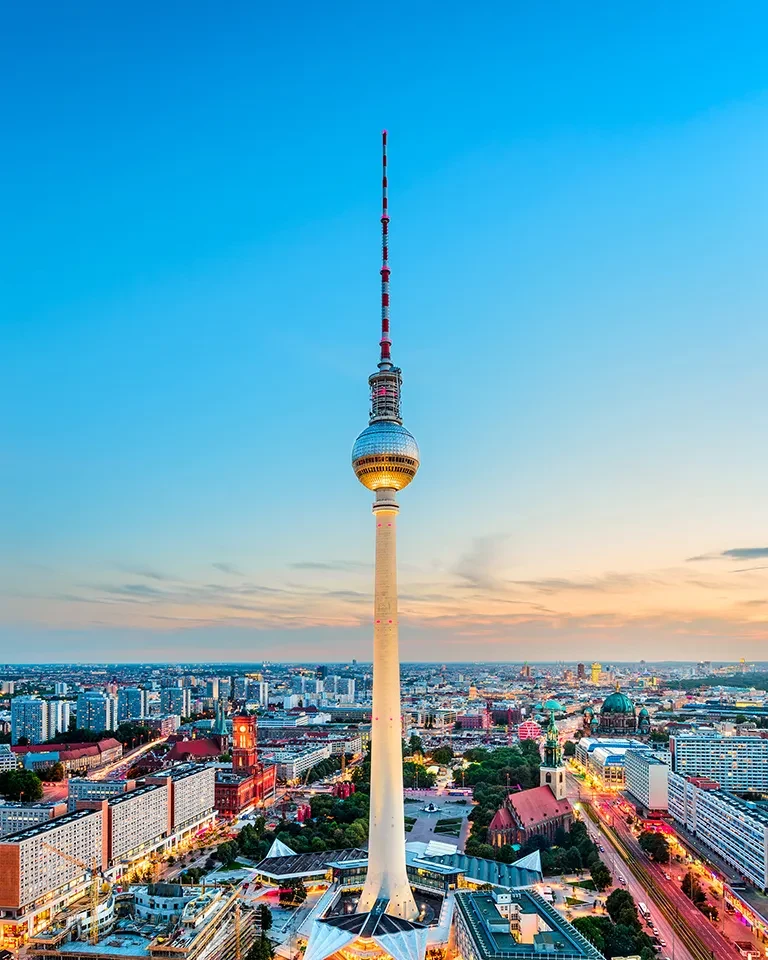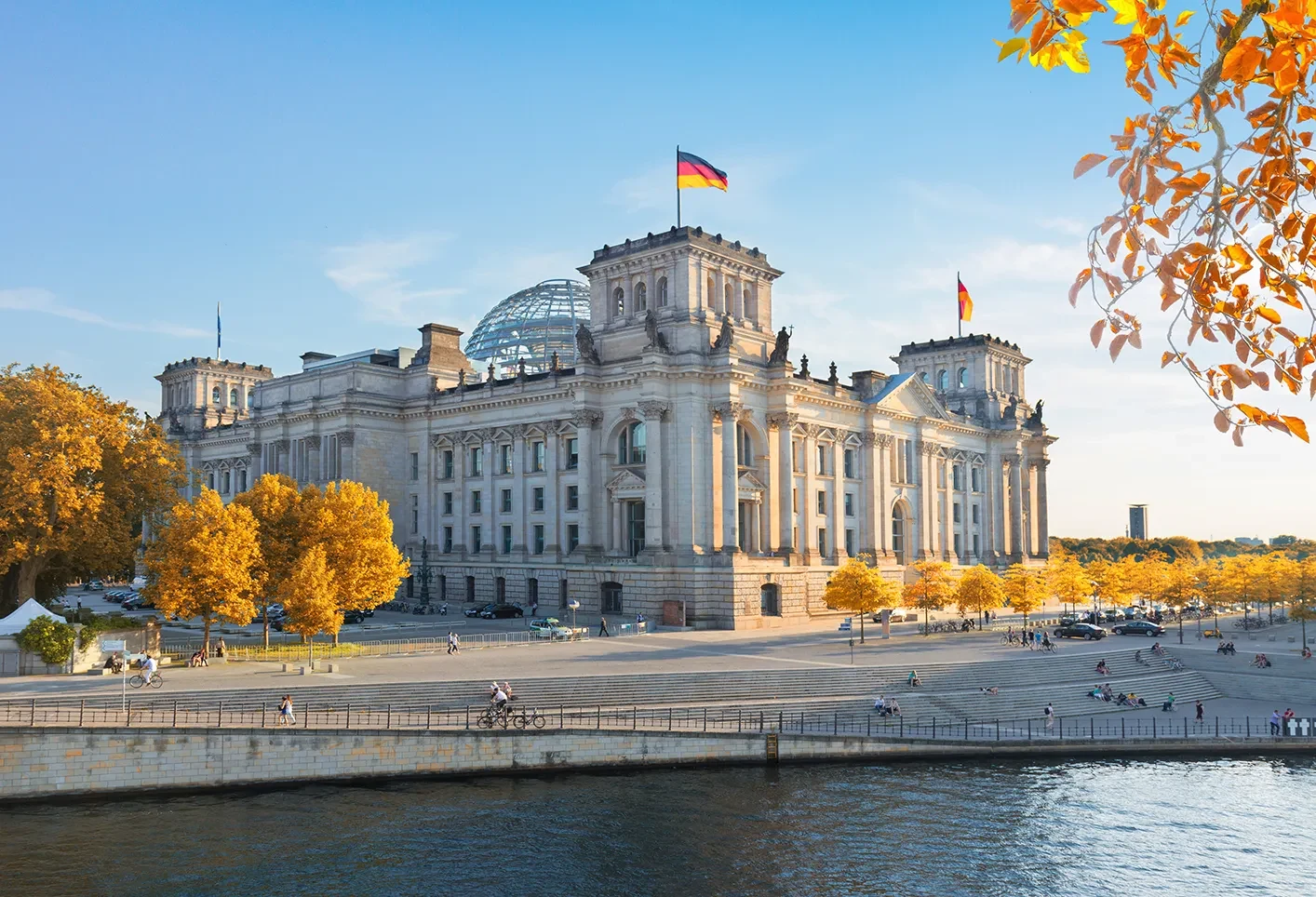 Add

Berlin
Manage replace
Did you choose your destination on your wishlist? Have you completed your travel plan? Manage your lists the way you want!
Want to share your list? This link will allow your recipient to consult the destinations you have selected... and only that!
Access to your wishlist with this link:
Select destination to add to your wishlist