Manchester
Add to my wishlist
Manage my wishlists
Notify me when special offers are available
I no longer wish to be notified
Culture, punk rock, football, and shopping… Manchester is a great place to get a feel for England!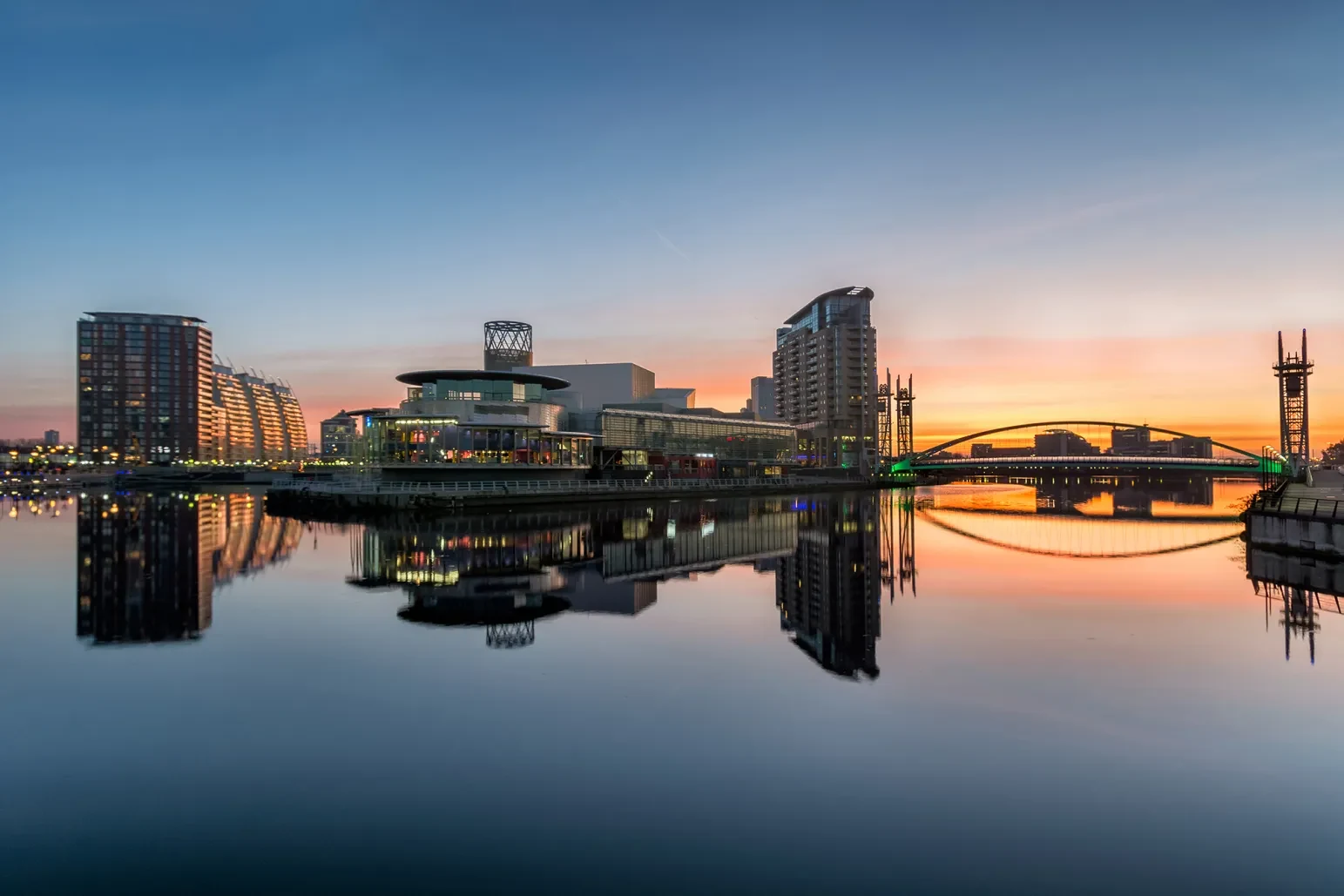 Direct flights
Nantes »

Manchester
Monday
Tuesday
Wednesday
Thursday
Friday
Saturday
Sunday
Monday
Tuesday
Wednesday
Thursday
Friday
Saturday
Sunday
Blue figures
: direct flights from Nantes Atlantique Airport.
Best period to travel to

Manchester
Thanks to its mild maritime climate, you can explore the hustle and bustle of Manchester all year round! Spring is mild and the least humid time of the year. Manchester leaves the cold weather behind in May, with temperatures rising by 4℃. This warm weather continues through summer, with an average temperature of around 20℃. Autumn soon gives way to winter, starting in October. Although a little wetter, there's still a mild climate and sunny atmosphere to be enjoyed in winter.
What Manchester has to offer?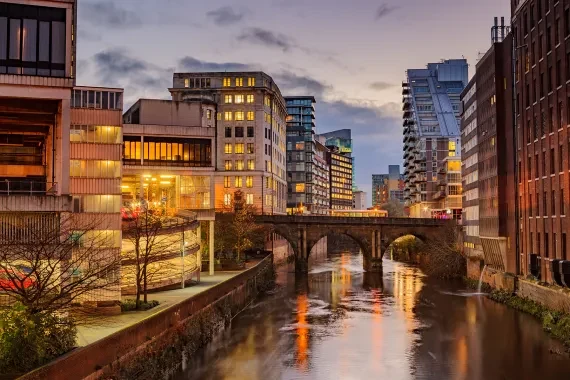 Lots of sights to visit!
To get a feel for the city, there's nothing better than getting lost in the streets! And it just so happens that everything in Manchester is within walking distance. Between the modern and red-brick buildings and 19th-century alleyways, you can wander around the streets with a stiff upper lip and a camera in hand. And make sure you visit the up-and-coming Spinningfields neighbourhood and the Bridgewater Canal!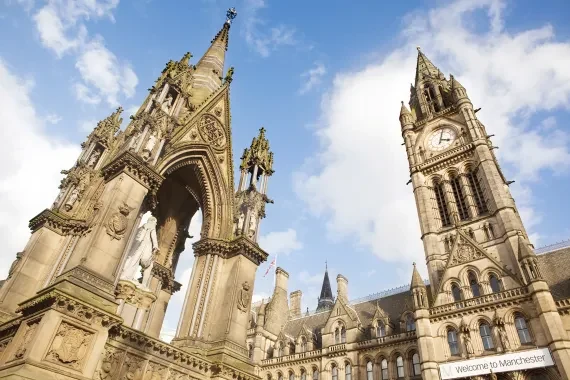 A Haven of Culture, Art, and Football
Hop on your flight to Manchester, just 1h40 from Nantes! From the Museum of Science and Industry to the National Football Museum, there's so much to see! With their Gothic architecture, the cathedral and John Rylands Library are also must-see sights. And it's worth mentioning that most of the city's museums are free!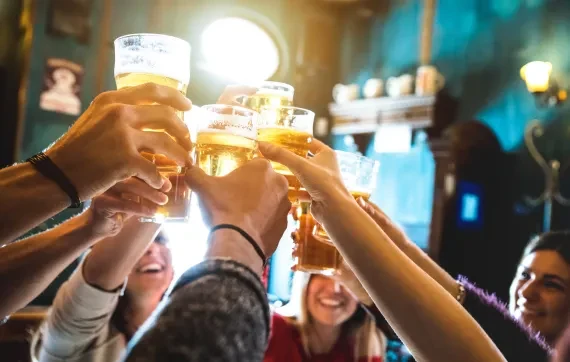 Fancy a cuppa (or maybe something stronger*)? Take a break the English way
Head to the Richmond Tea Rooms, famous for its "afternoon tea"- a tea break in the afternoon accompanied by small sandwiches and scones with jam. And as tradition dictates, end your day of sightseeing with a trip to a Victorian pub. Relaxing on the big leather sofas, live music, and pints of beer* should all be on the itinerary! Did you know that many famous bands like The Smiths and Oasis were formed in Manchester?
*Alcohol abuse is dangerous. Please drink responsibly.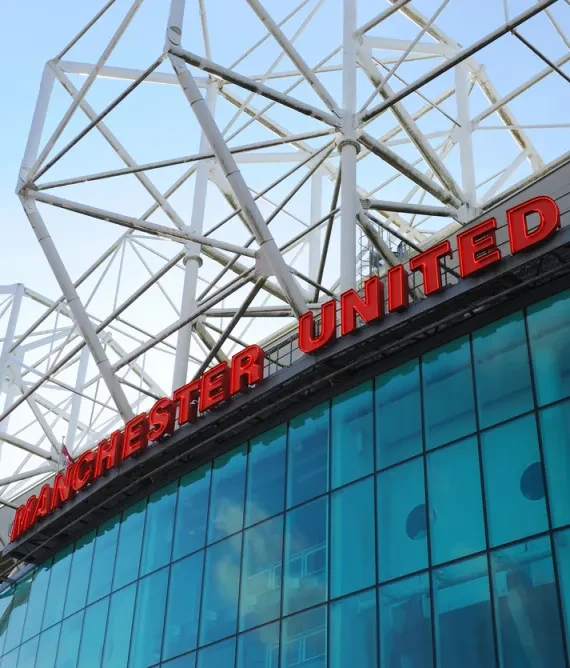 Street Art and Vintage Shopping
Manchester never ceases to amaze: especially after a trip to the Northern Quarter. From walls to bins and shop fronts, street art is absolutely everywhere! And with a wonderful mix of genres and colours, and packed with cute independent boutiques, this bohemian neighbourhood is a must! And if you love vintage fashion, head to Affleck's shopping centre.
Nicest pics of

Manchester

on Instagram
Feel our destinations' good vibes on our Instagram ! #manchester
Other destinations you may enjoy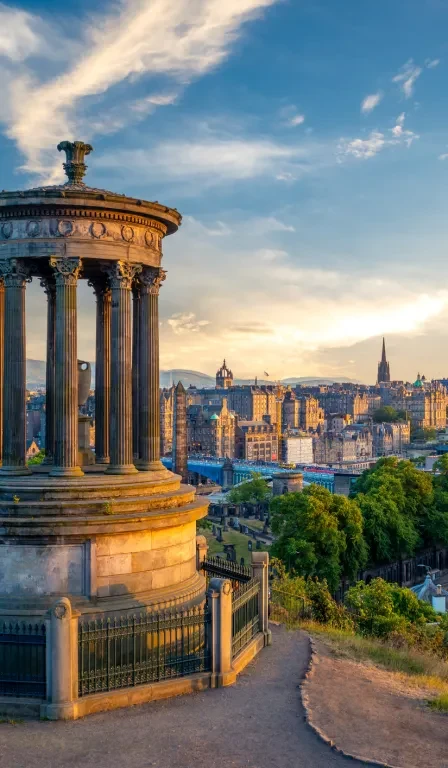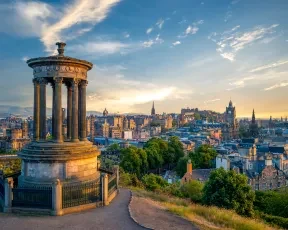 44.96€ Round trip**
From to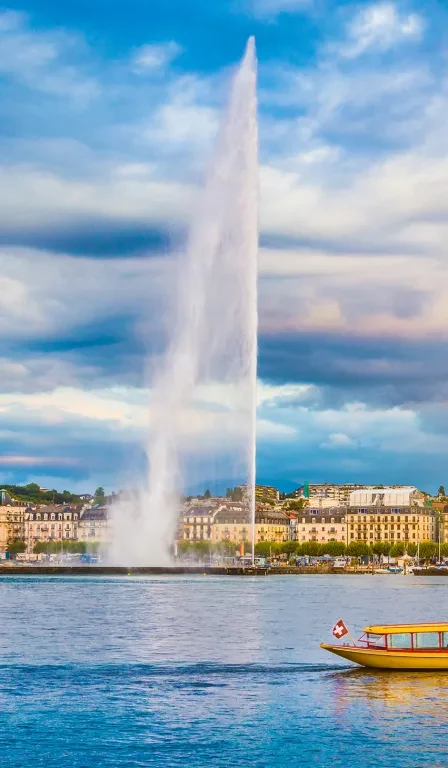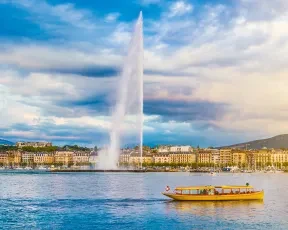 87.80€ Round trip**
From to
Add

Manchester
Manage replace
Did you choose your destination on your wishlist? Have you completed your travel plan? Manage your lists the way you want!
Want to share your list? This link will allow your recipient to consult the destinations you have selected... and only that!
Access to your wishlist with this link:
Select destination to add to your wishlist