Corfu
Add to my wishlist
Manage my wishlists
Notify me when special offers are available
I no longer wish to be notified
Sun, sea, scenery… Corfu I'm in love with you!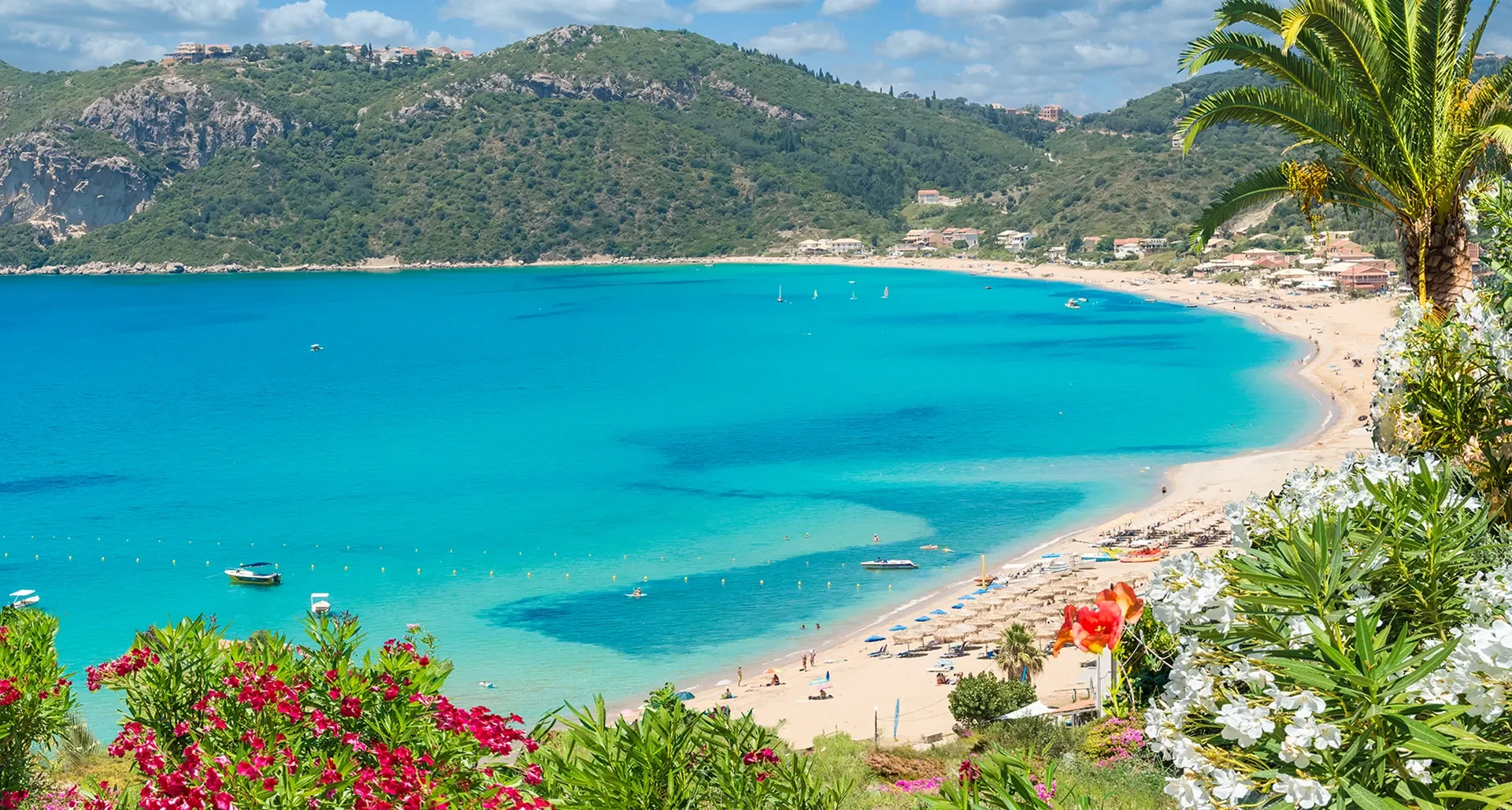 Direct flights
Nantes »

Corfu
Monday
Tuesday
Wednesday
Thursday
Friday
Saturday
Sunday
Monday
Tuesday
Wednesday
Thursday
Friday
Saturday
Sunday
Blue figures
: direct flights from Nantes Atlantique Airport.
Best period to travel to

Corfu
Hop on your flight to Corfu and soak up the sun! Spring is comfortably hot, eagerly awaiting the arrival of summer. With an average temperature of 30℃ and the refreshing sea air with not a cloud in sight, summer is typically Mediterranean. And with water temperatures of 25℃, it's the perfect time to explore Sidari Beach. The weather in winter is a little milder, perfect for walking around Corfu port. 
What Corfu has to offer?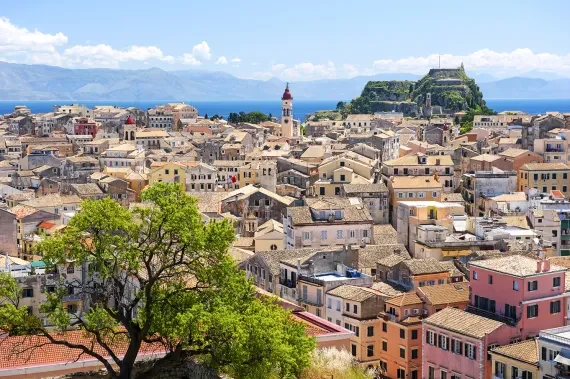 Corfu, the island of Phaecians
With the long rows of white houses, it's easy to tell that Corfu is a Greek island in the Aegean Sea. But its unique location close to the Albanian coast also gives it some unique characteristics: a slightly stifling climate, stunning green landscape, and distinctive Venetian architecture.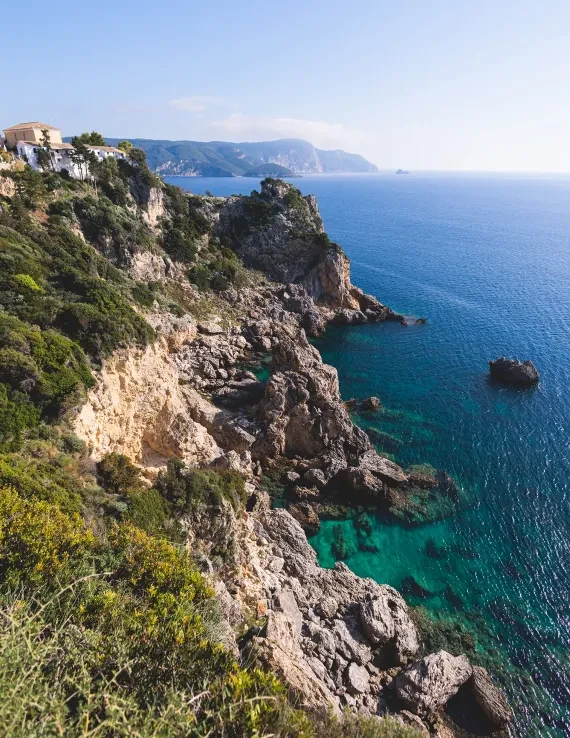 Palaiokastritsa
Between the olive trees and flocks of sheep, the Corfiot countryside is nothing short of a haven of peace. With the exception of Mount Pantocrator, the mountains are not very high, offering beautiful views right down to the coastline. With its coves and creeks Palaiokastritsa is one of the most beautiful places on the island.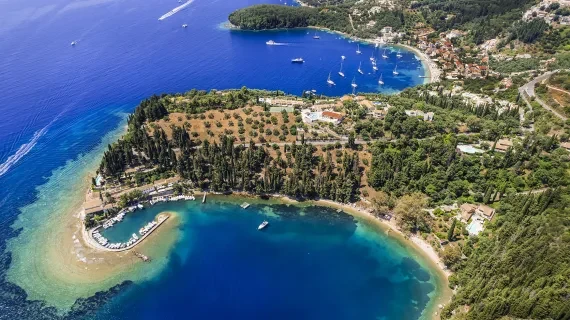 So many Tourist Attractions!
Built on a hilltop, the monastery is a real gem of beautiful architecture! The traditional fishing settlement in Kassiopi, the citadel of Corfu, and the villages of Nisaki and Kalami- from which you can see the Albanian coastline- are just some of the beautiful sights to visit on the island. What's more, some of the scenes from Rien que pour vos yeux just so happened to be filmed in Kalami Bay!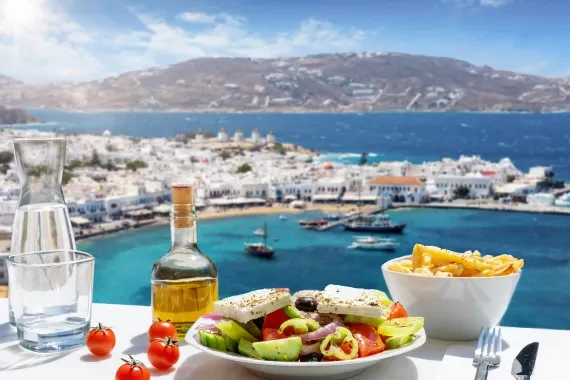 Greek Cuisine
Greek food is known for being healthy, although taste is certainly not sacrificed! Start with a couple of snacks along with Tzatziki and Taramasalata… then get down to business with Souvlaki or Stifado, and if there's room for dessert, try a galaktoboureko... or Greek yoghurt with honey if you fancy something lighter!
Explore the city and its surroundings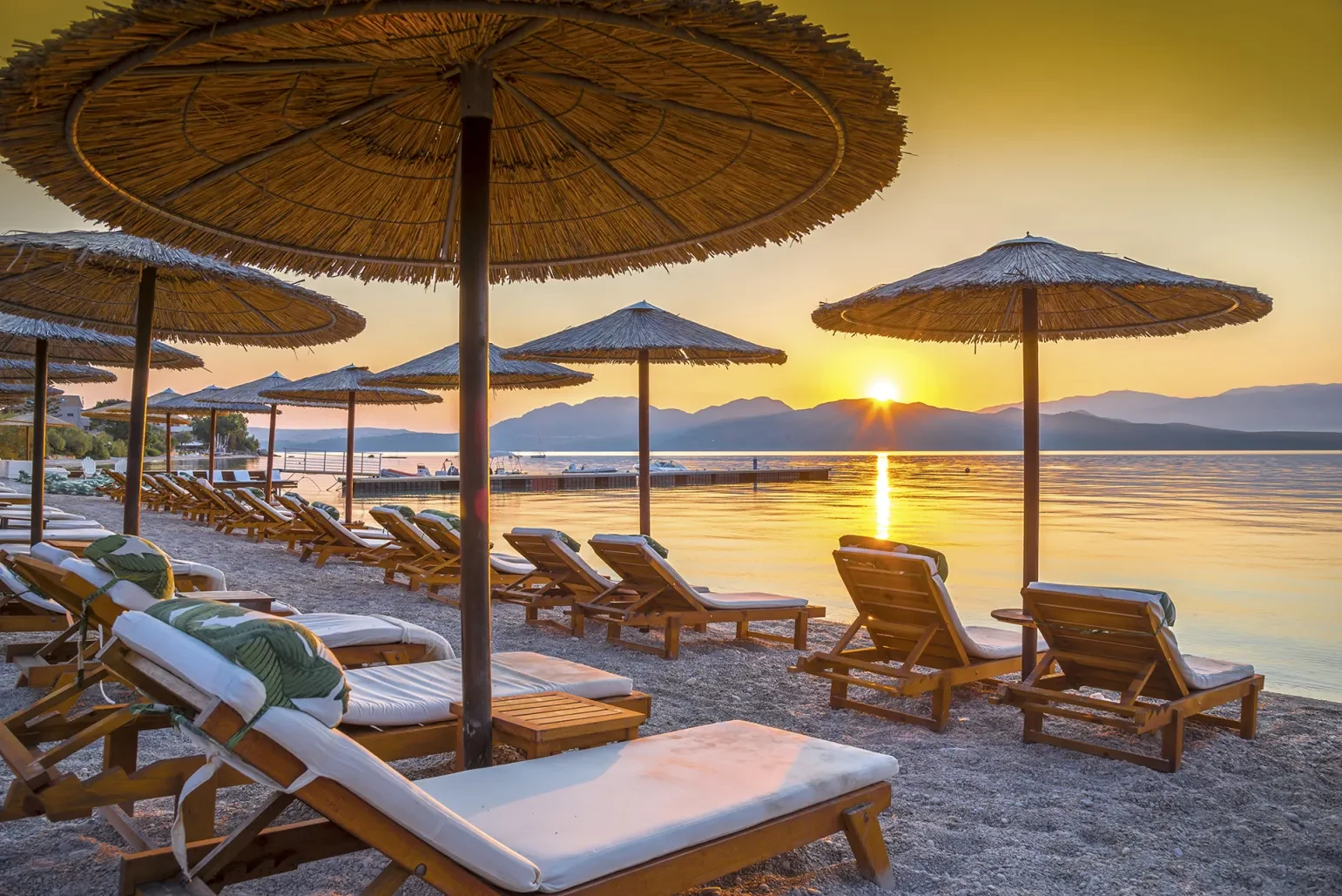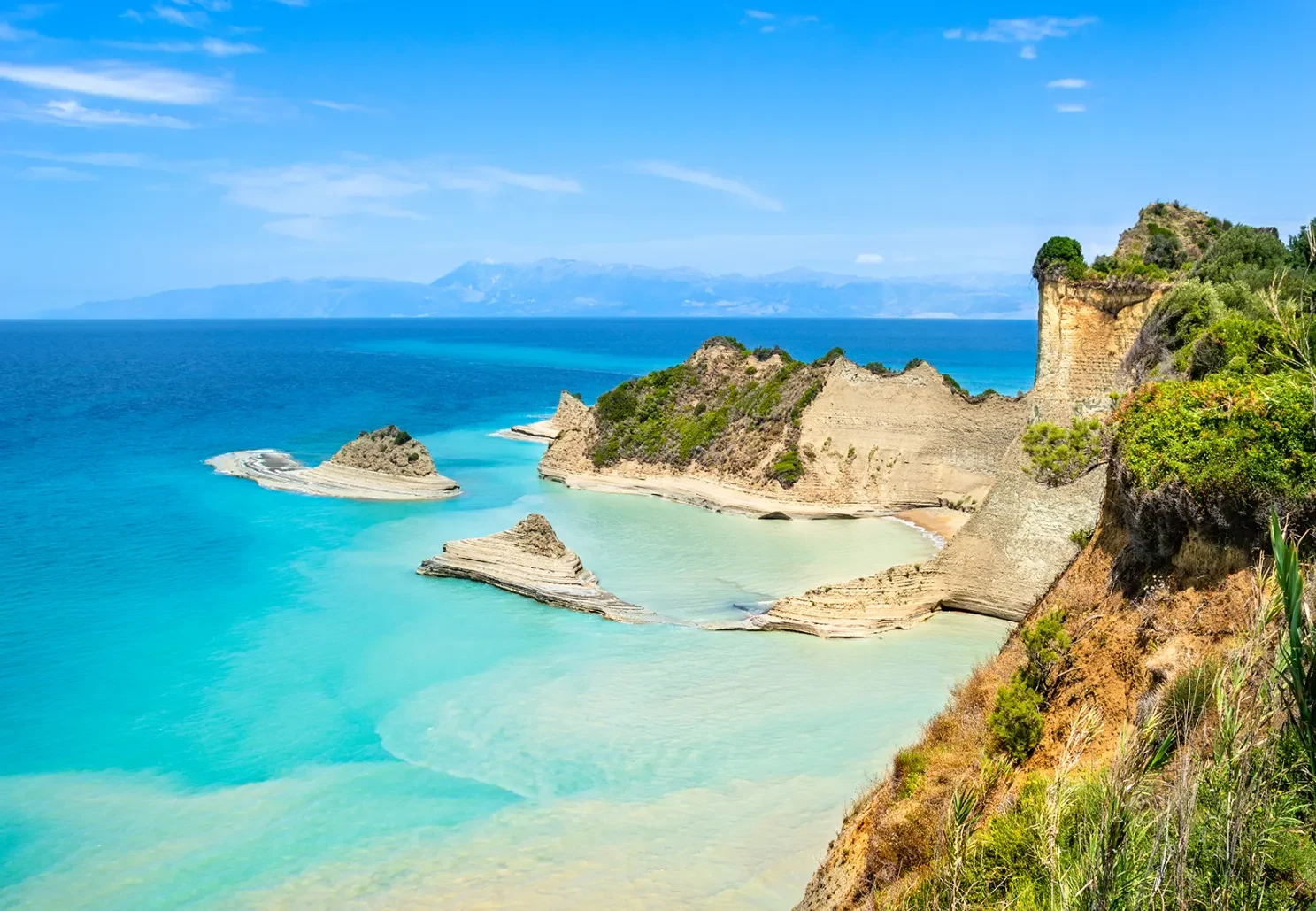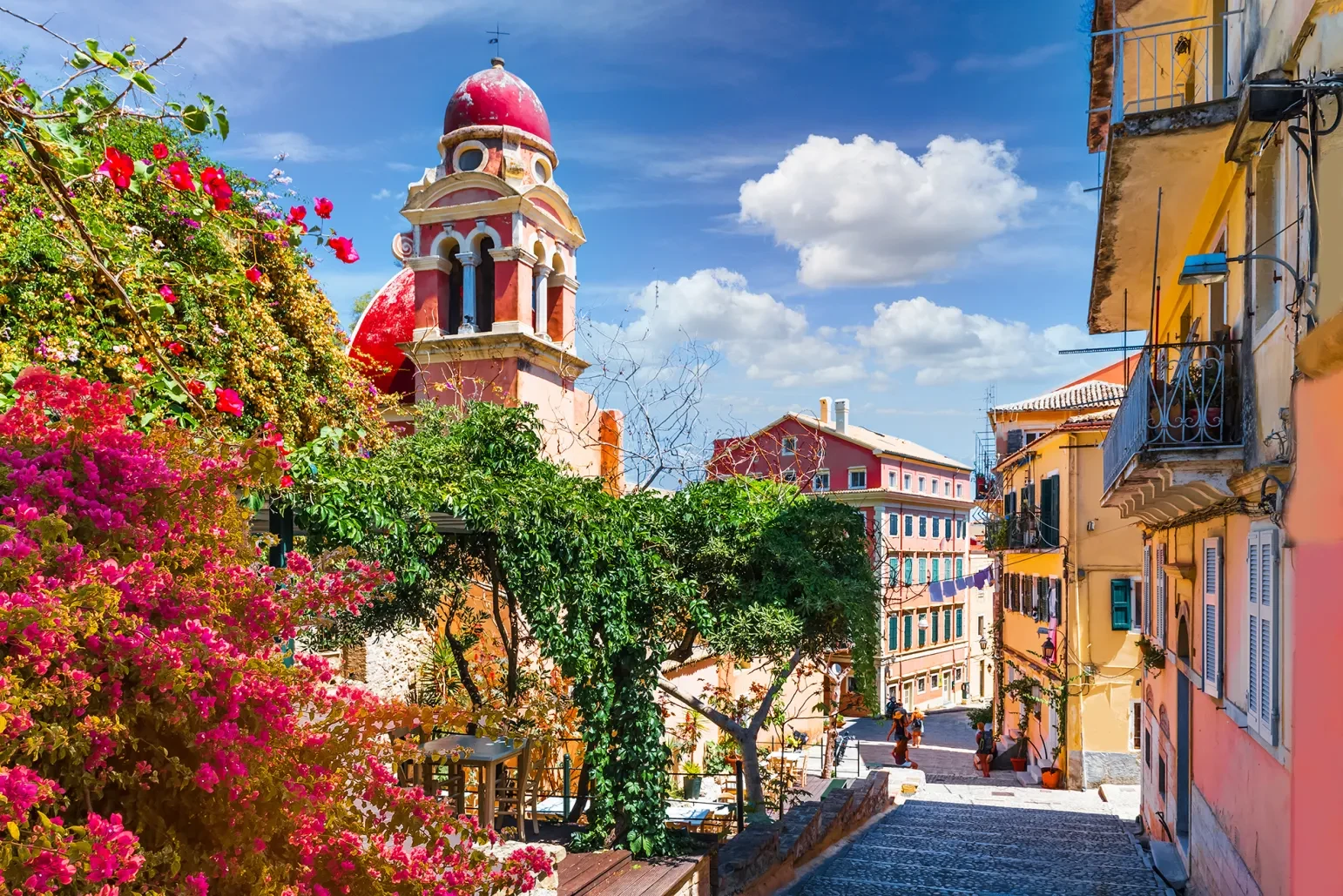 Did you choose your destination on your wishlist? Have you completed your travel plan? Manage your lists the way you want!
Want to share your list? This link will allow your recipient to consult the destinations you have selected... and only that!
Access to your wishlist with this link:
Select destination to add to your wishlist