Agadir
Add to my wishlist
Manage my wishlists
Notify me when special offers are available
I no longer wish to be notified
With sunny weather for the majority of the year, a 6km bay and fine golden sand… It's no wonder Agadir is Morocco's best seaside destination! Between eucalyptus, pine and tamarisk trees, it's definitely worth visiting!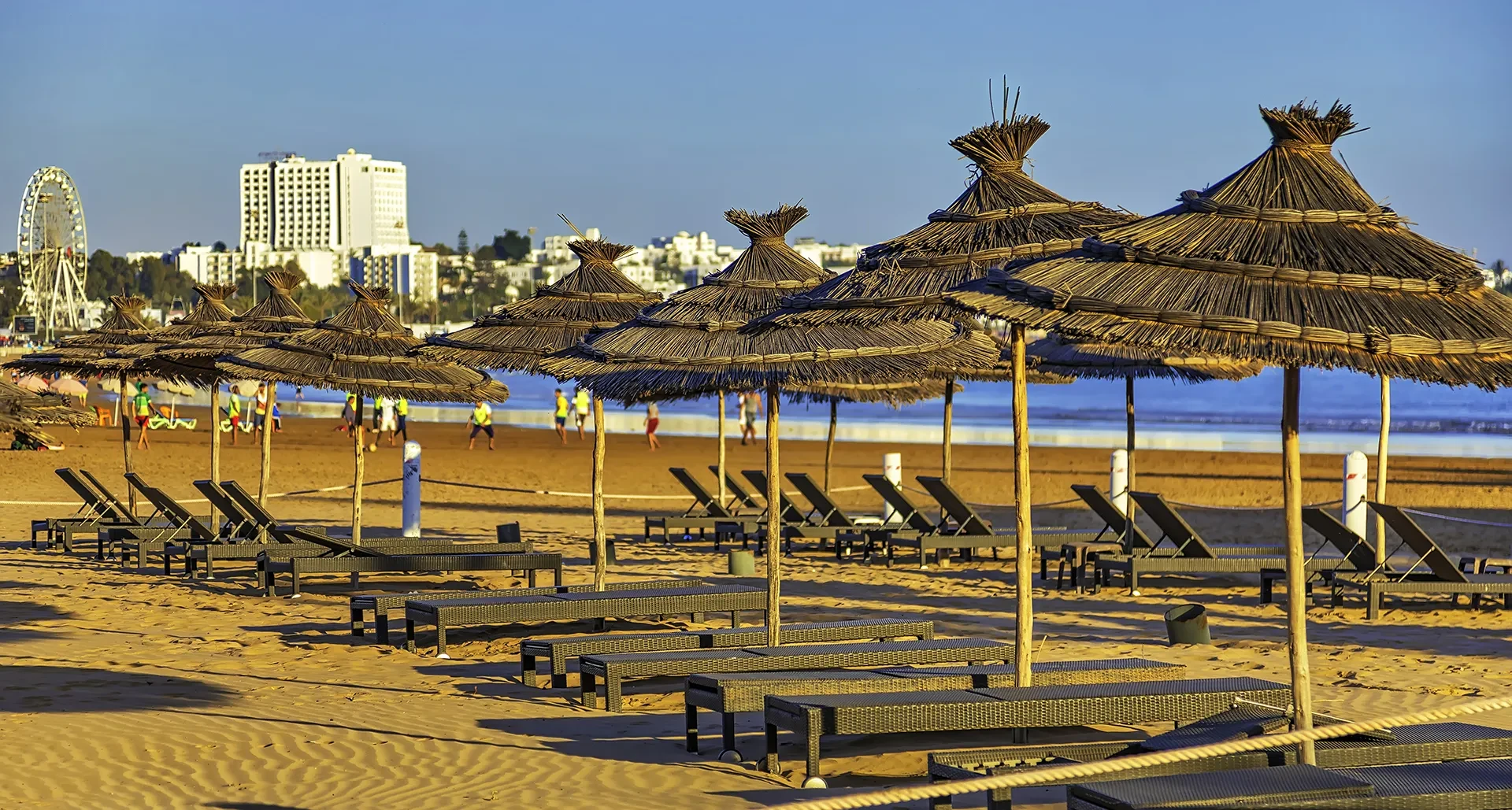 Direct flights
Nantes »

Agadir
Monday
Tuesday
Wednesday
Thursday
Friday
Saturday
Sunday
Monday
Tuesday
Wednesday
Thursday
Friday
Saturday
Sunday
Blue figures
: direct flights from Nantes Atlantique Airport.
Best period to travel to

Agadir
Make the most of the mild climate all year round in Agadir! With warm weather and constant sunshine, a trip in either spring or autumn is a good idea. Although, with hot weather, Summer is the perfect time to enjoy the beaches and discover the many water sports on offer. Winters are a little wetter, but the weather is still nice and the sun still shines bright in the sky- the perfect time to discover the city's public gardens!
What Agadir has to offer?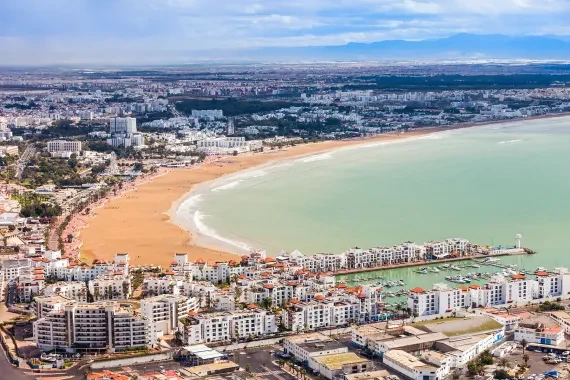 The Bay
Between eucalyptus, pine and tamarisk trees, Agadir is a great place to live. And the beautiful bay attracts sun-seeking tourists all year round!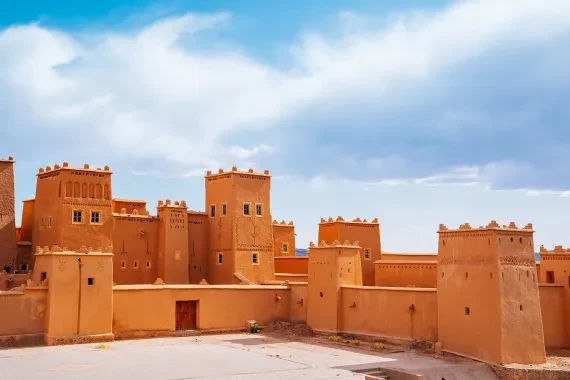 A Historic City
Following a terrible earthquake, the city was rebuilt in the 1960s, building the infrastructure of the thriving metropolis that Agadir is today! Although most of the old 16th-century city was destroyed, you can still see the fortress walls and entrance gate.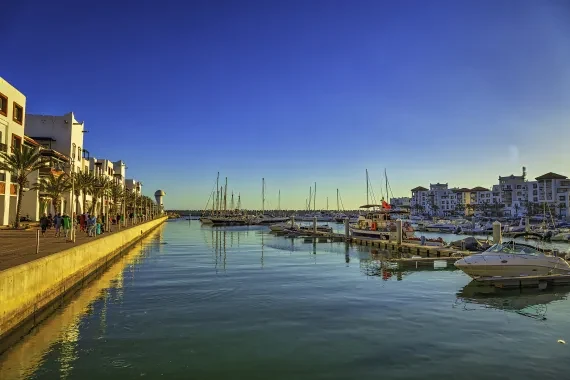 Fishing Port
A meeting place for European fishing merchants over the centuries, Agadir is now considered Morocco's main fishing port and an important trading hub. From here, you can travel as far as the Sous Massa National Park, home to pink flamingos and bald ibises, or head for Taroudant, nicknamed the little Marrakech.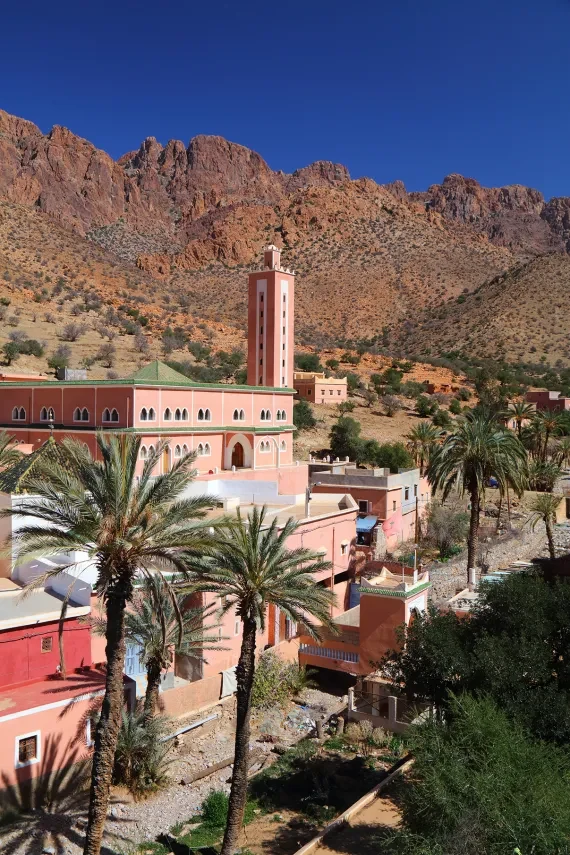 The Sahara
Tucked away between the Anti-Atlas and the western end of the High Atlas, Agadir is a great place to explore southern Morocco. And, of course, the Sahara!
Explore the city and its surroundings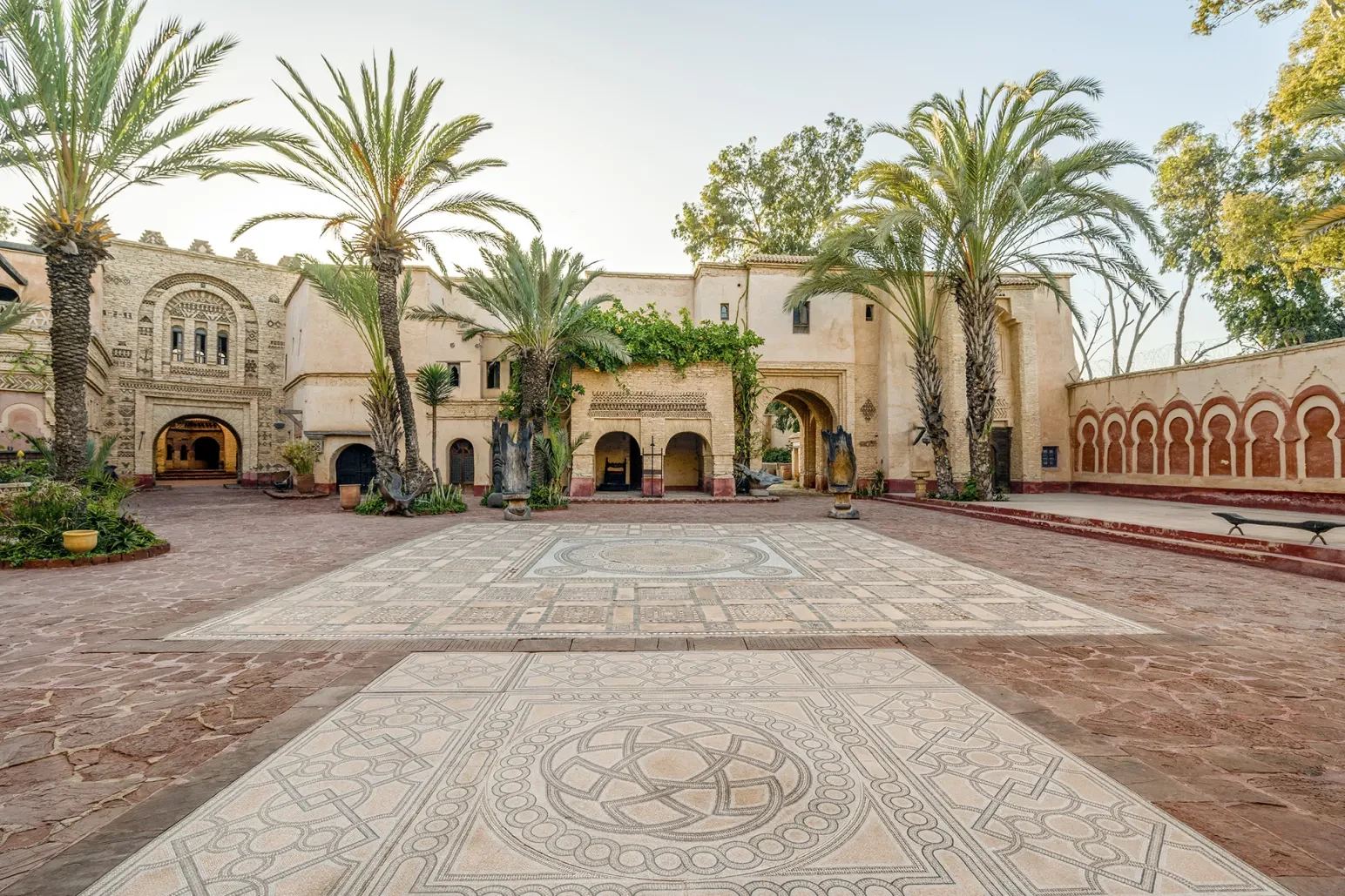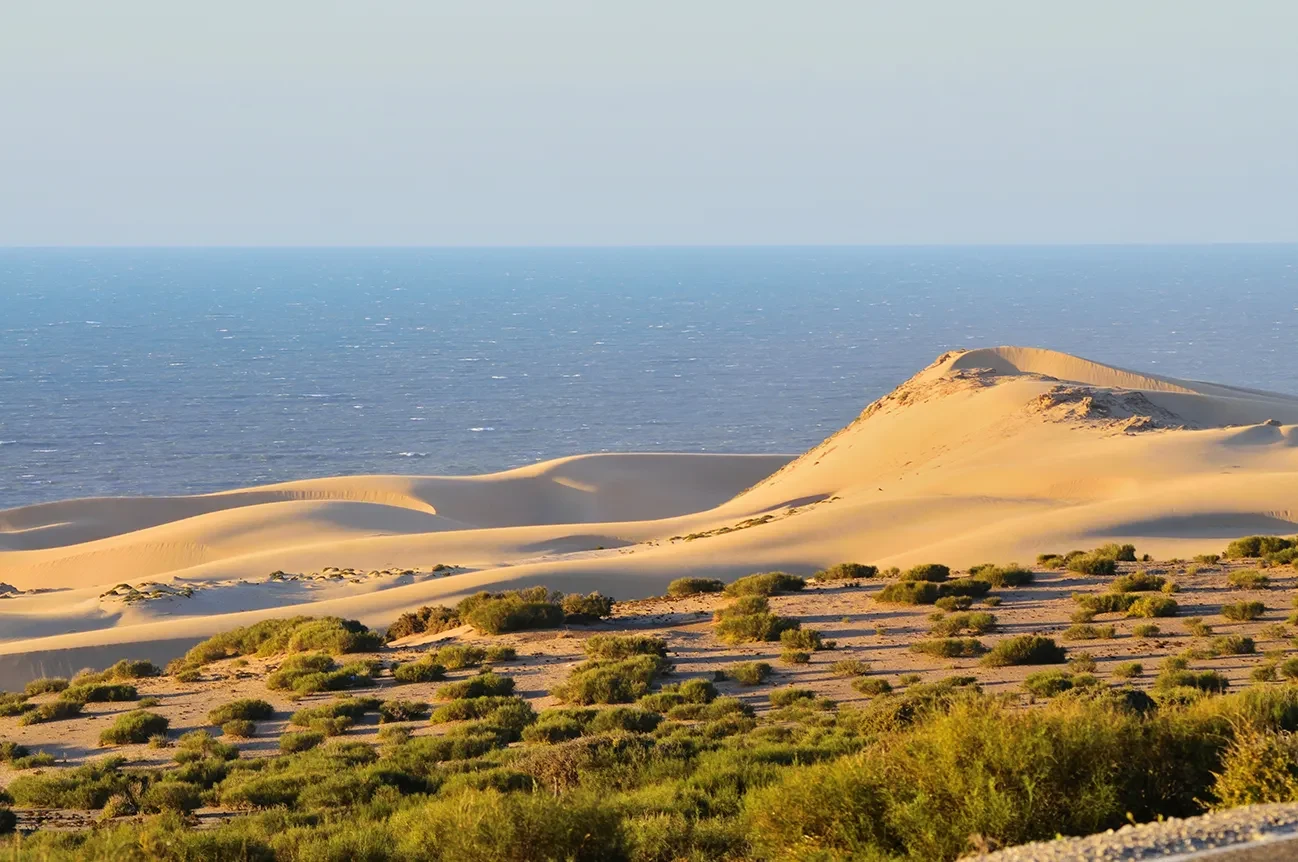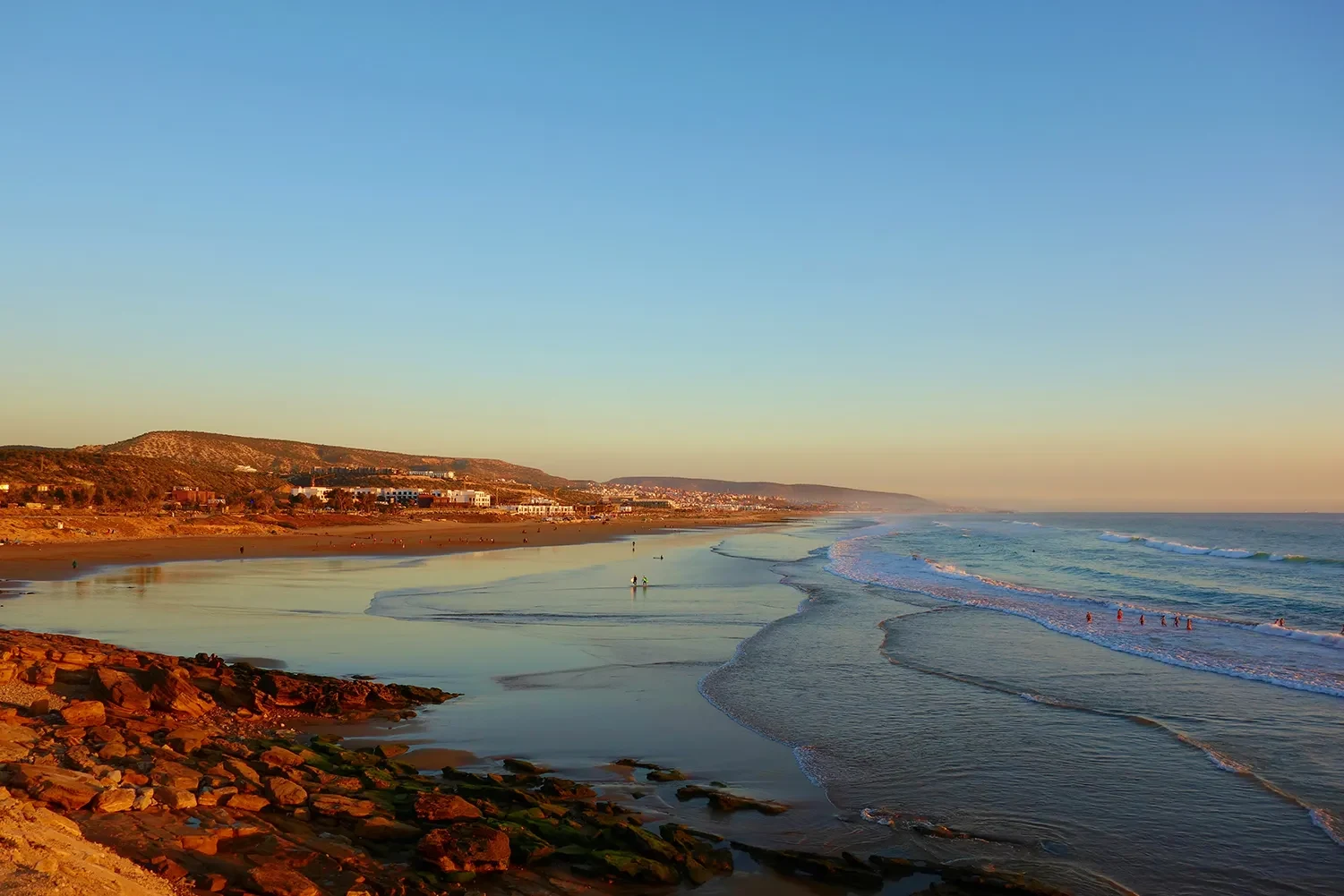 Add

Agadir
Manage replace
Did you choose your destination on your wishlist? Have you completed your travel plan? Manage your lists the way you want!
Want to share your list? This link will allow your recipient to consult the destinations you have selected... and only that!
Access to your wishlist with this link:
Select destination to add to your wishlist