Palma
Add to my wishlist
Manage my wishlists
Notify me when special offers are available
I no longer wish to be notified
Both Mediterranean and sunny, Mallorca has become a haven of relaxation and pleasure. The biggest Balearic island is certainly worth visiting!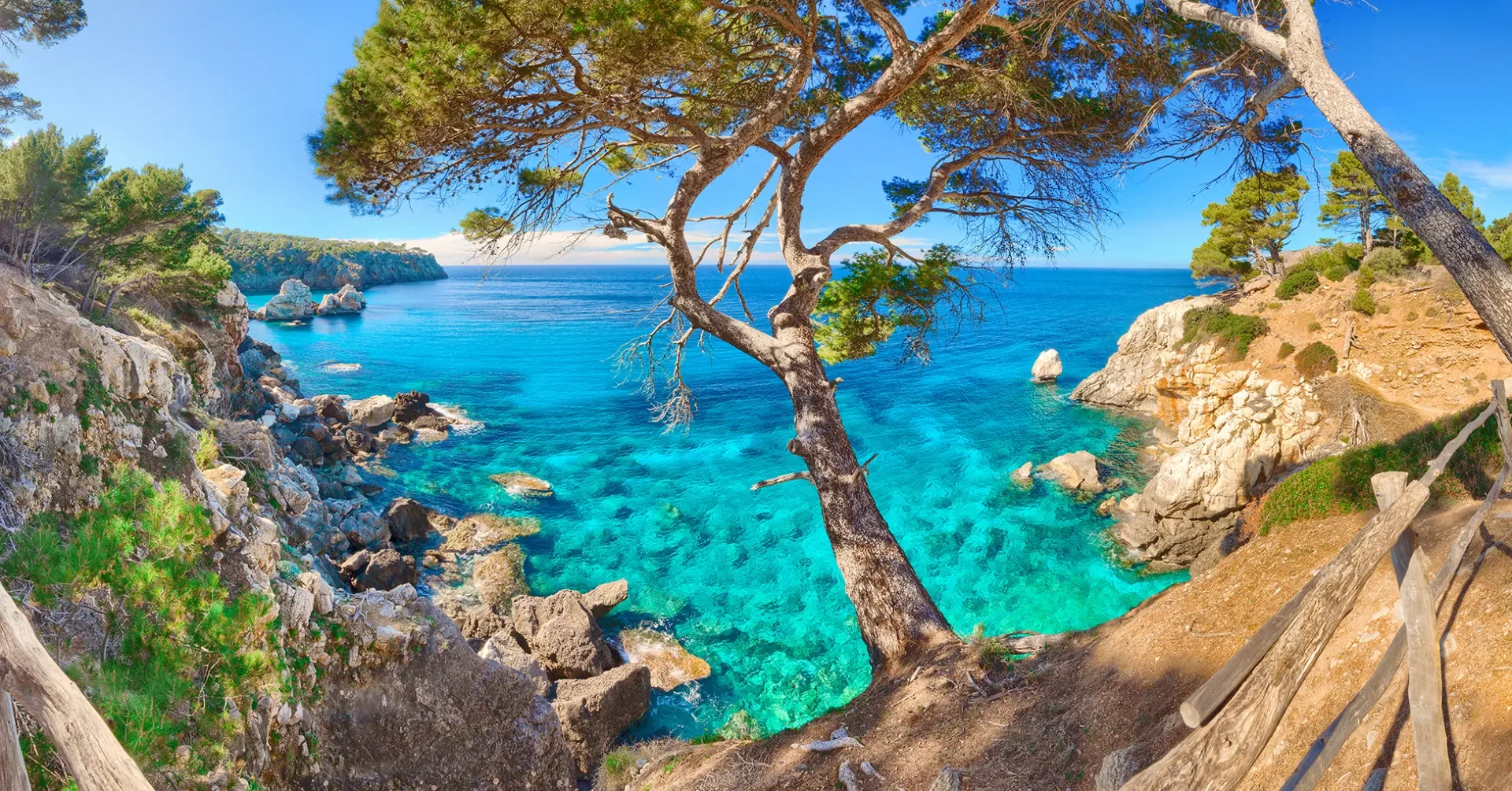 Direct flights
Nantes »

Palma
Monday
Tuesday
Wednesday
Thursday
Friday
Saturday
Sunday
Monday
Tuesday
Wednesday
Thursday
Friday
Saturday
Sunday
Blue figures
: direct flights from Nantes Atlantique Airport.
Best period to travel to

Palma
In the Balearic archipelago, Palma de Majorca has great weather all year round! In spring, temperatures start rising quickly from April. From May onwards, the summer weather peaks, making it the perfect time to explore the whole island. With sea temperatures of 25℃ (which last even to October!), it's also a great time to go swimming. The weather is just as good in the winter months, giving you the perfect time to discover Majorca and its mountainous terrain.
What Palma has to offer?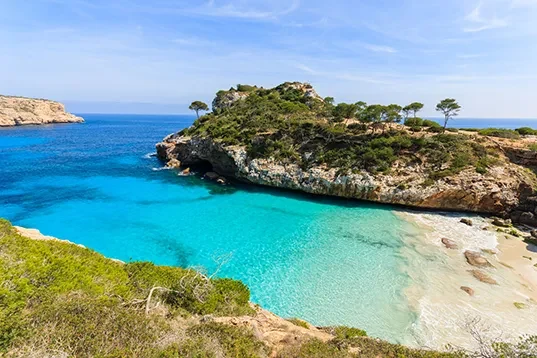 Majorca
A beautiful gem in the clear waters of the Mediterranean Sea, Majorca is far more than just a party island. So leave the touristy beaches and Bay of Palma and go discover some of the island's more unique charms and beautiful coves!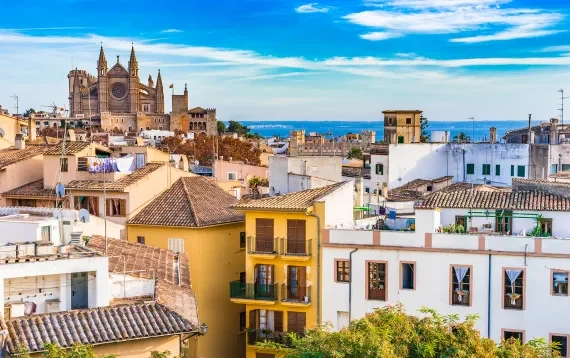 A Beautiful Capital
The capital of Palma has managed to preserve its rich heritage. Between the cobbled paved streets in the old neighbourhood of Puig and San Pere, its magnificent Gothic cathedral, and Arabic public baths, Palma is definitely worth visiting!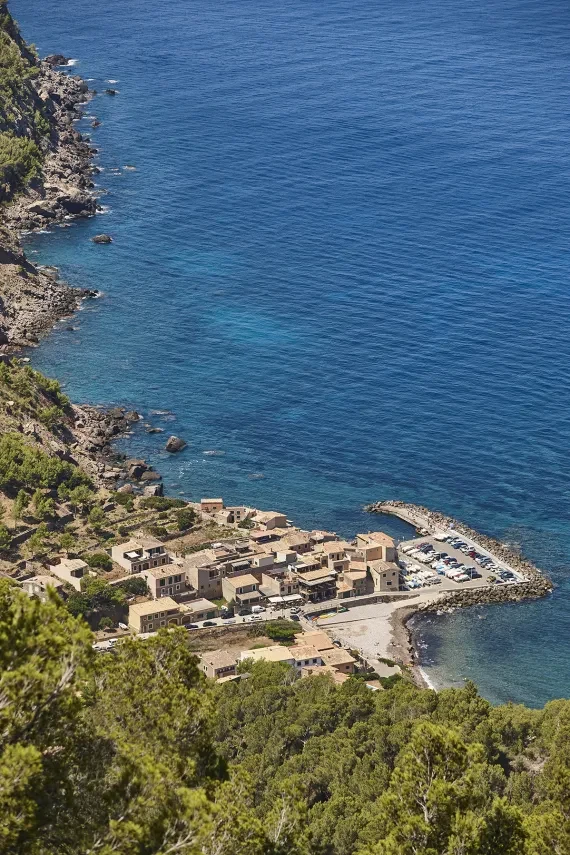 Serra de Tramuntana
To the north of Palma, Serra de Tramuntana is a mountain range that reaches 300m in height and is lined with holm oaks. With greenery, pastures where cattle are grazed and traditional Majorcan villages, this part of the island offers you a completely different landscape.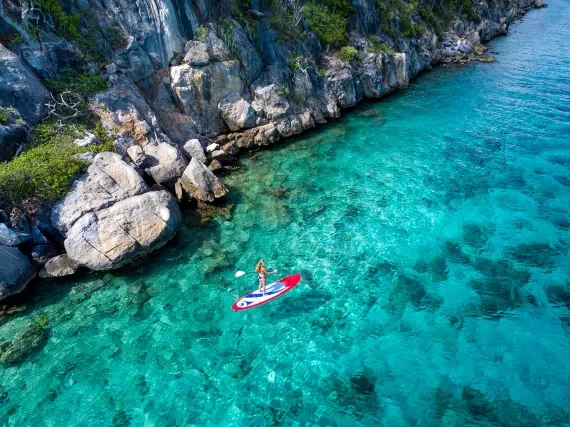 Water Sports and Nightlife
Majorca is also a great destination for sports enthusiasts: sailing, kitesurfing, jet skiing, kayaking, paddle boarding, snorkelling or diving for deep-sea lovers… the list goes on! The hardest part is choosing which one to try.
And if you're more of a party animal, the trendy Paseo Maritimo in Palma has a great nightlife.
The best hotels in Palma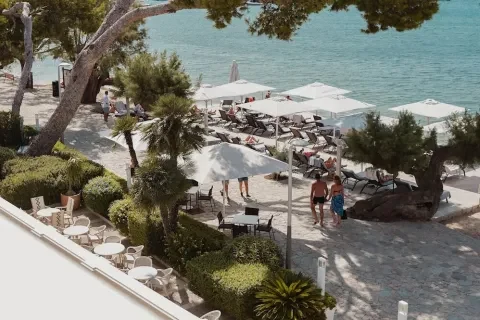 A dream-like setting in the Puerto Pollensa Bay.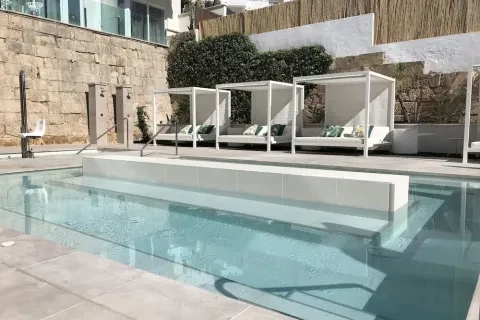 Bq Paguera Boutique
Calvia
Designed with comfort in mind, this hotel is a great place to enjoy a relaxing holiday.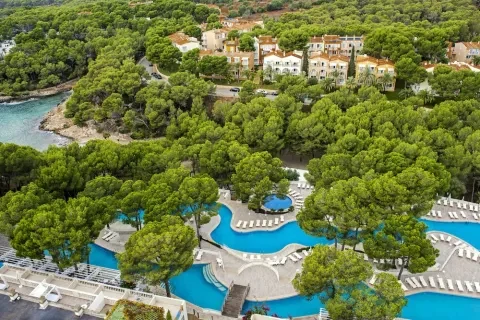 Iberostar Club Cala Barca
Santanyi
An all-inclusive hotel with special rates for children.
Explore the city and its surroundings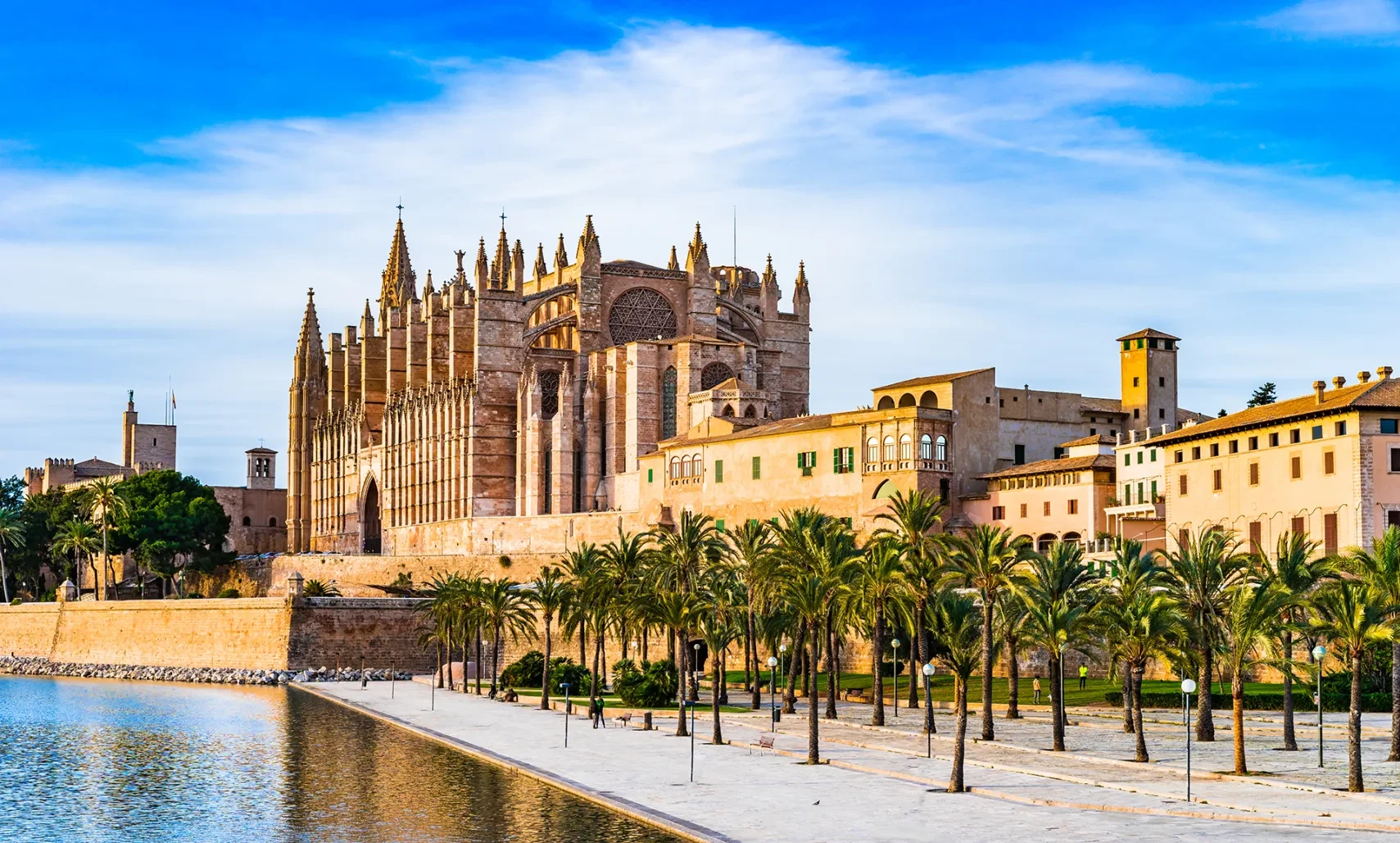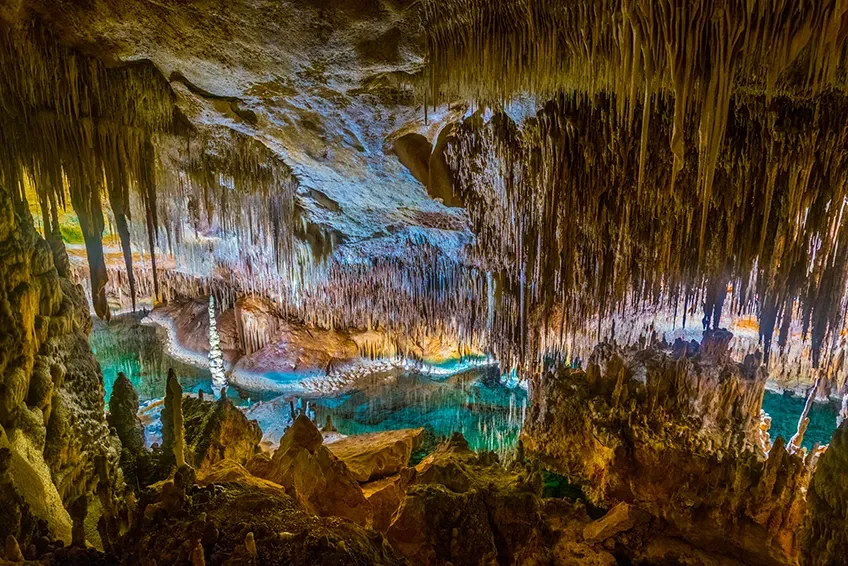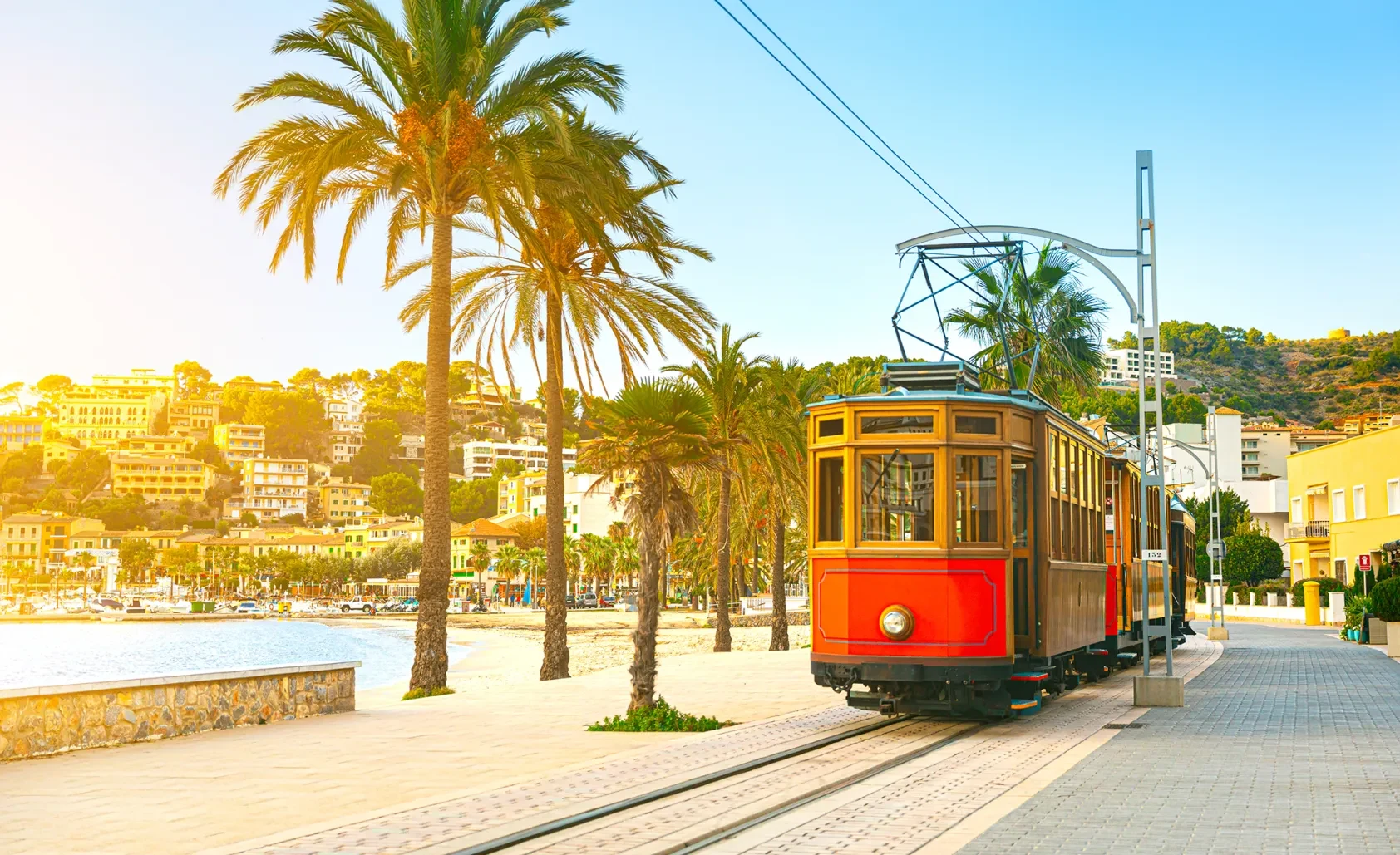 Did you choose your destination on your wishlist? Have you completed your travel plan? Manage your lists the way you want!
Want to share your list? This link will allow your recipient to consult the destinations you have selected... and only that!
Access to your wishlist with this link:
Select destination to add to your wishlist