Prague
Add to my wishlist
Manage my wishlists
Notify me when special offers are available
I no longer wish to be notified
Czech, Slovak, Moravian, German, English
Sealed off from the world for a long time, Bohemian Prague is finally freeing itself and is showing off its gold!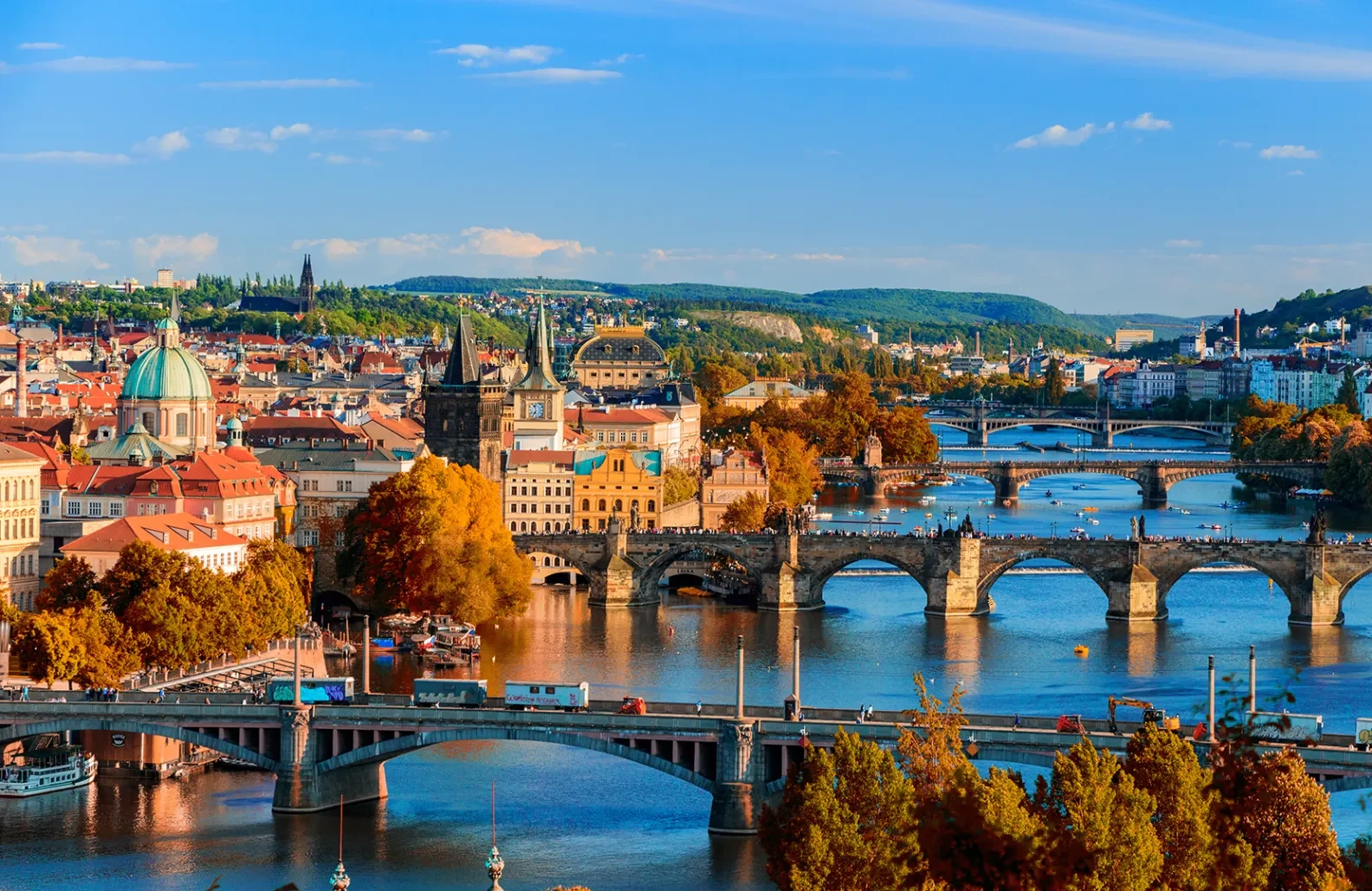 Direct flights
Nantes »

Prague
Monday
Tuesday
Wednesday
Thursday
Friday
Saturday
Sunday
Monday
Tuesday
Wednesday
Thursday
Friday
Saturday
Sunday
Blue figures
: direct flights from Nantes Atlantique Airport.
Best period to travel to

Prague
In Eastern Europe, the weather in the Czech Republic is typically continental: hot summers and harsh winters. Spring and autumn are pretty comfortable, with a mild climate. Make the most of the summer, from June onwards, and explore the city, its Baroque architecture, and its historic centre- a UNESCO World Heritage Site. From October to January, take a plunge into the bitterly cold winter; It might be a little cold, but there's still plenty of sunshine!
What Prague has to offer?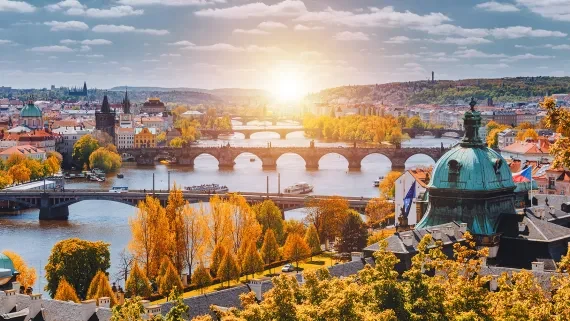 Capital of the Czech Republic
Is it the retro feel or the incredible range of architecture that gives the city its incredible charm? The capital of the Czech Republic might have gone through quite a lot of phases in its time, but it has still managed to retain its unique atmosphere of romance and elegance.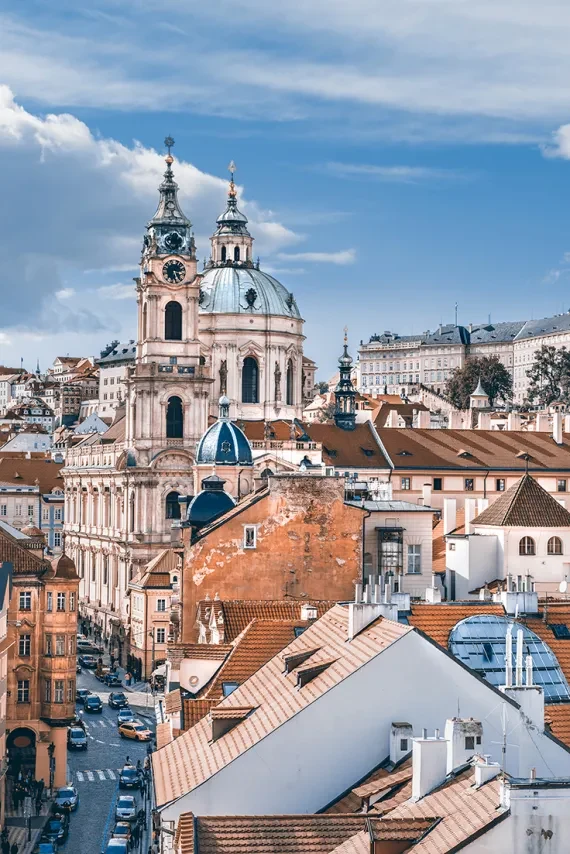 City of Monuments
With a wide variety of historic monuments to visit, there's certainly something for everyone! For those of you who love grand majestic buildings, there's the Baroque St Nicholas Church in the Hradcany neighbourhood, a former fortress town home to the royal residence. If you're looking for something more intimate, there are the Romanesque Basilica of St George, the 13th-century atmosphere of Josefov (the former Jewish quarter), or the Gothic buildings on Charles Bridge.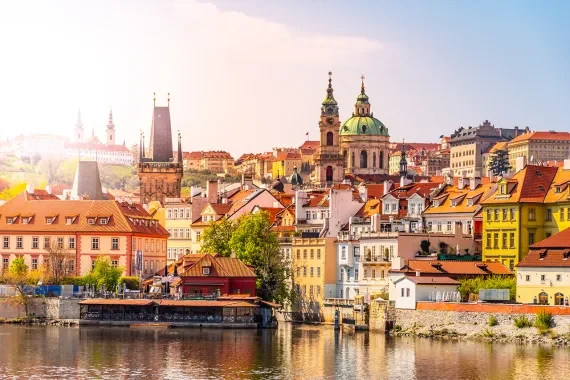 Mala Strana, Golden Lane, St. Vitus Cathedral…
From the magnificent village of Mala Strana, at the foot of the Castle, to Golden Lane, where Kafka lived; There are so many beauties to behold in the city of Prague!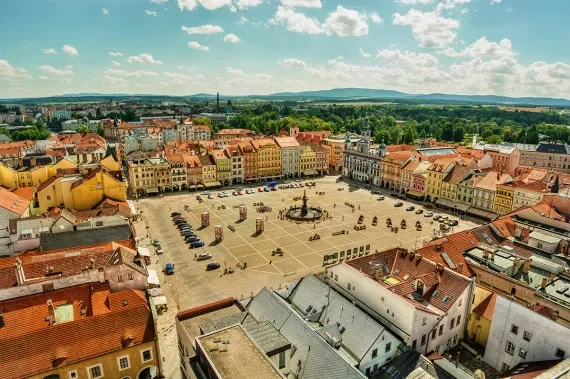 Bohemia
The Czech Republic is more than just Prague: Bohemia is a great place to visit if you have the time. The castles of Jindřichův Hradec et de Hluboká nad Vltavou, the town of České Budějovice, the small village de Holašovice… They might not be easy to pronounce, but they're definitely amazing sights worth visiting!
Explore the city and its surroundings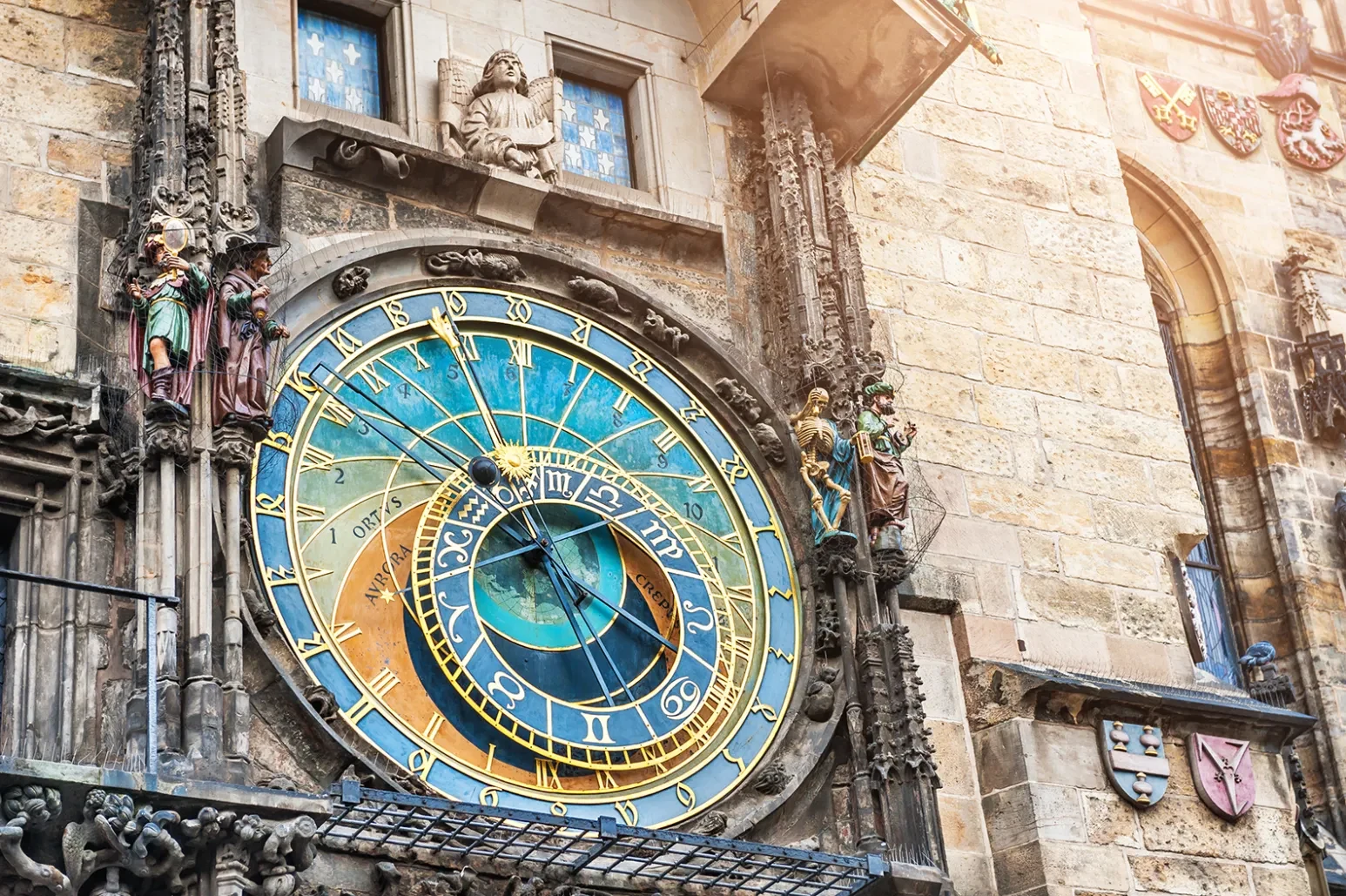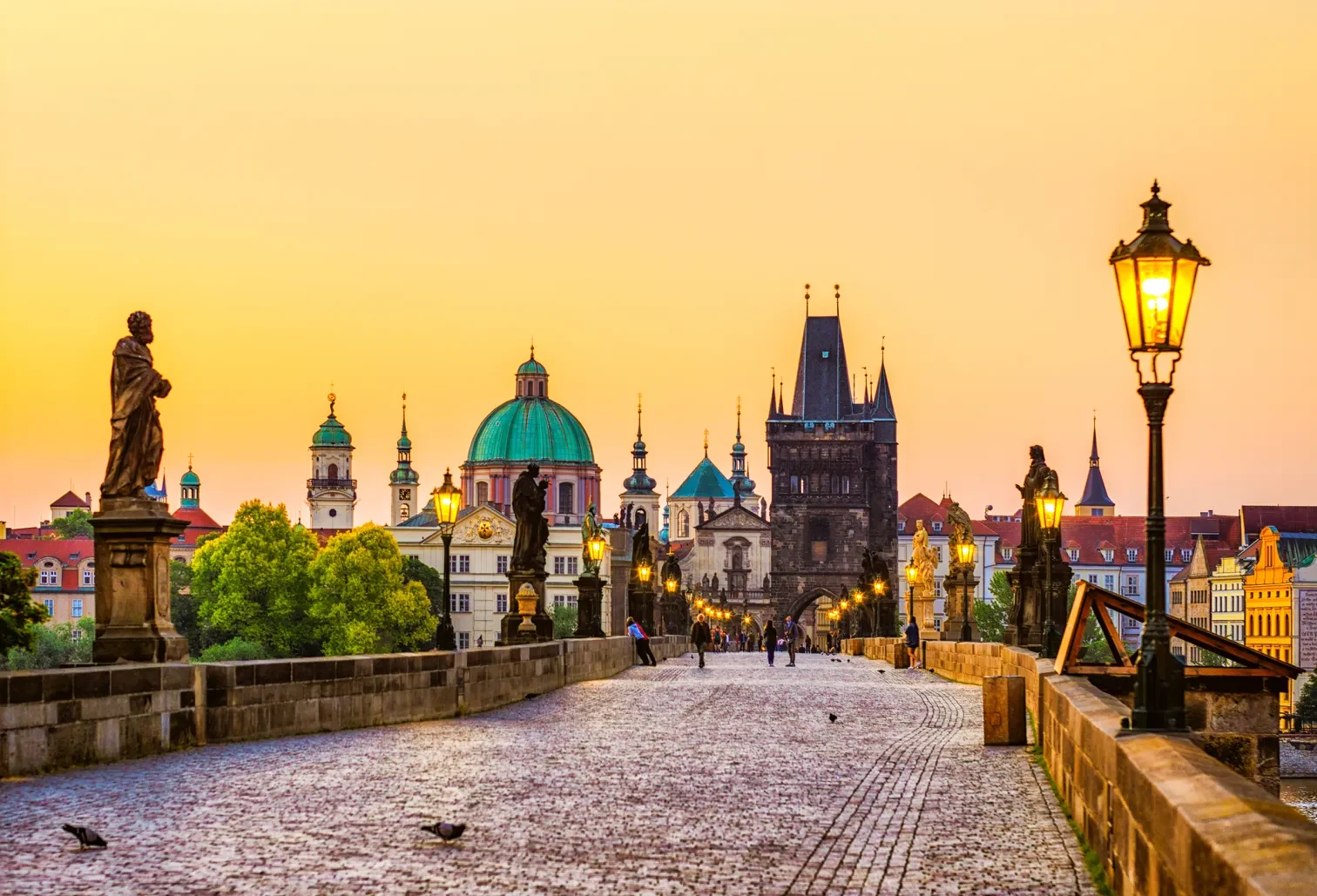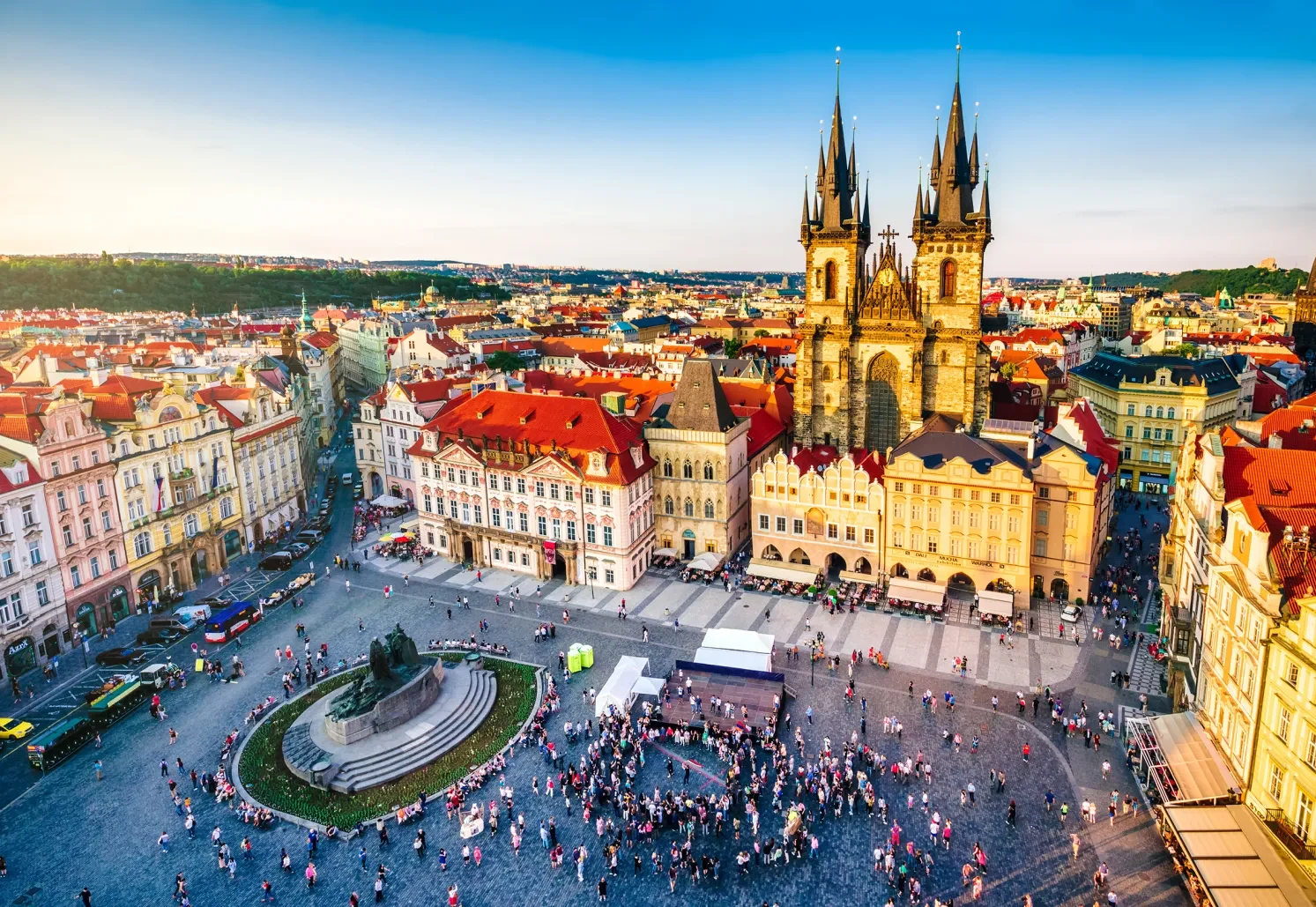 Add

Prague
Manage replace
Did you choose your destination on your wishlist? Have you completed your travel plan? Manage your lists the way you want!
Want to share your list? This link will allow your recipient to consult the destinations you have selected... and only that!
Access to your wishlist with this link:
Select destination to add to your wishlist