Santorini
Add to my wishlist
Manage my wishlists
Notify me when special offers are available
I no longer wish to be notified
Both gentle and arid, Santorini is an island with a vibrant scenery: the black sandy beaches, the bright-blue sea, the glowing lava from the cliffs…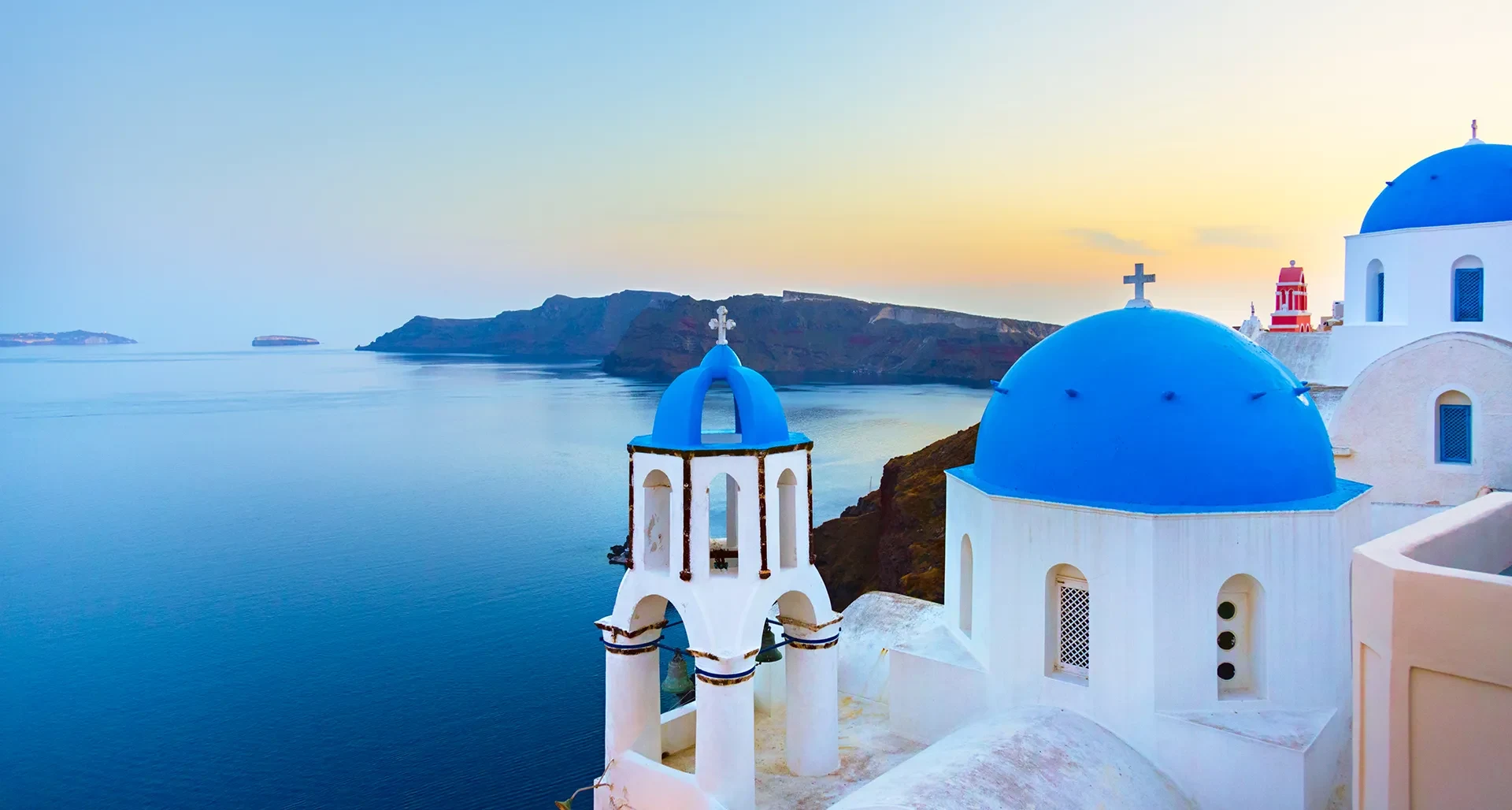 Direct flights
Nantes »

Santorini
Monday
Tuesday
Wednesday
Thursday
Friday
Saturday
Sunday
Monday
Tuesday
Wednesday
Thursday
Friday
Saturday
Sunday
Blue figures
: direct flights from Nantes Atlantique Airport.
Best period to travel to

Santorini
Just 3 hours from Nantes, Santorini's Mediterranean climate means hot summers and mild winters. Spring doesn't last long and is usually cut short by the summer season, raring to take over in April (with highs of 19℃!). This beautiful summer weather usually lasts until November, with the constant sunshine lighting up the idyllic countryside.
What Santorini has to offer?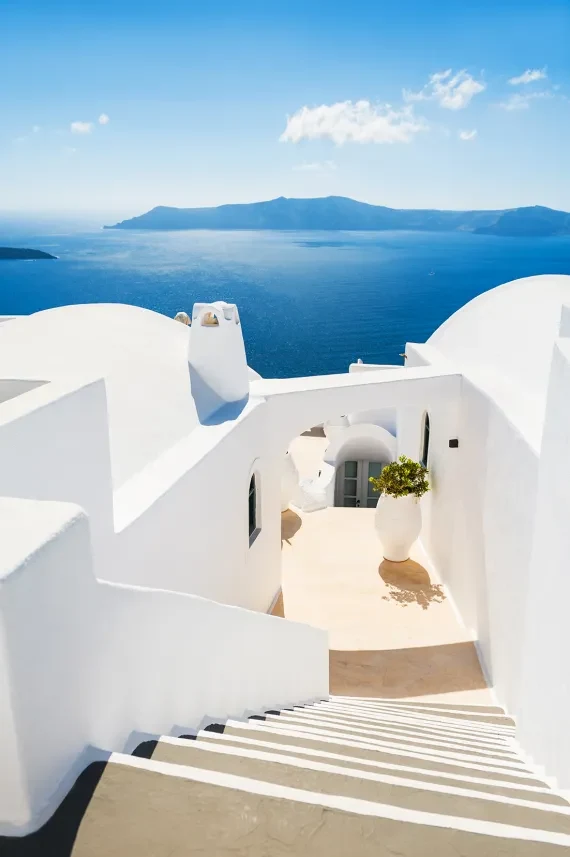 A Small Archipelago of Volcanic Islands
In this rugged landscape, most of the houses are built on cliff faces. When they aren't falling, villages take a wave-like shape, clinging onto the last bits of rock around them. There is a remarkable contrast between the dark volcanic rock and the blue and yellow houses.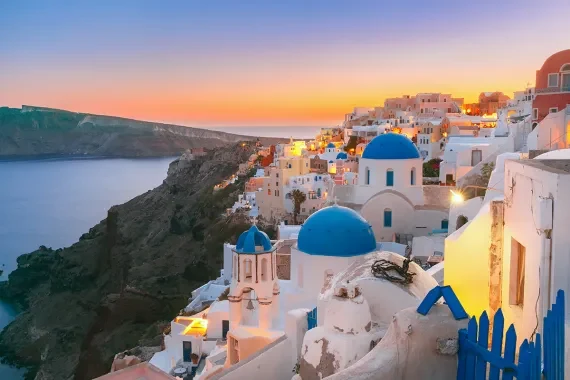 Picturesque Architecture
Between the intertwining mix of white alleyways, stairways, and terraces overlooking the sea, Santorini is a perfect destination to slap on a postcard or two (especially at sunset)! And amongst this picturesque scenery, there are so many beautiful sights to visit:  the Orthodox church with blue domes and immaculate walls of the Pyrgos, the Minoan ruins of Akrotiri… Not forgetting the famous Caldera, the collapsed heart of the volcano, surrounded by cliffs and invaded by the sea.
Explore the city and its surroundings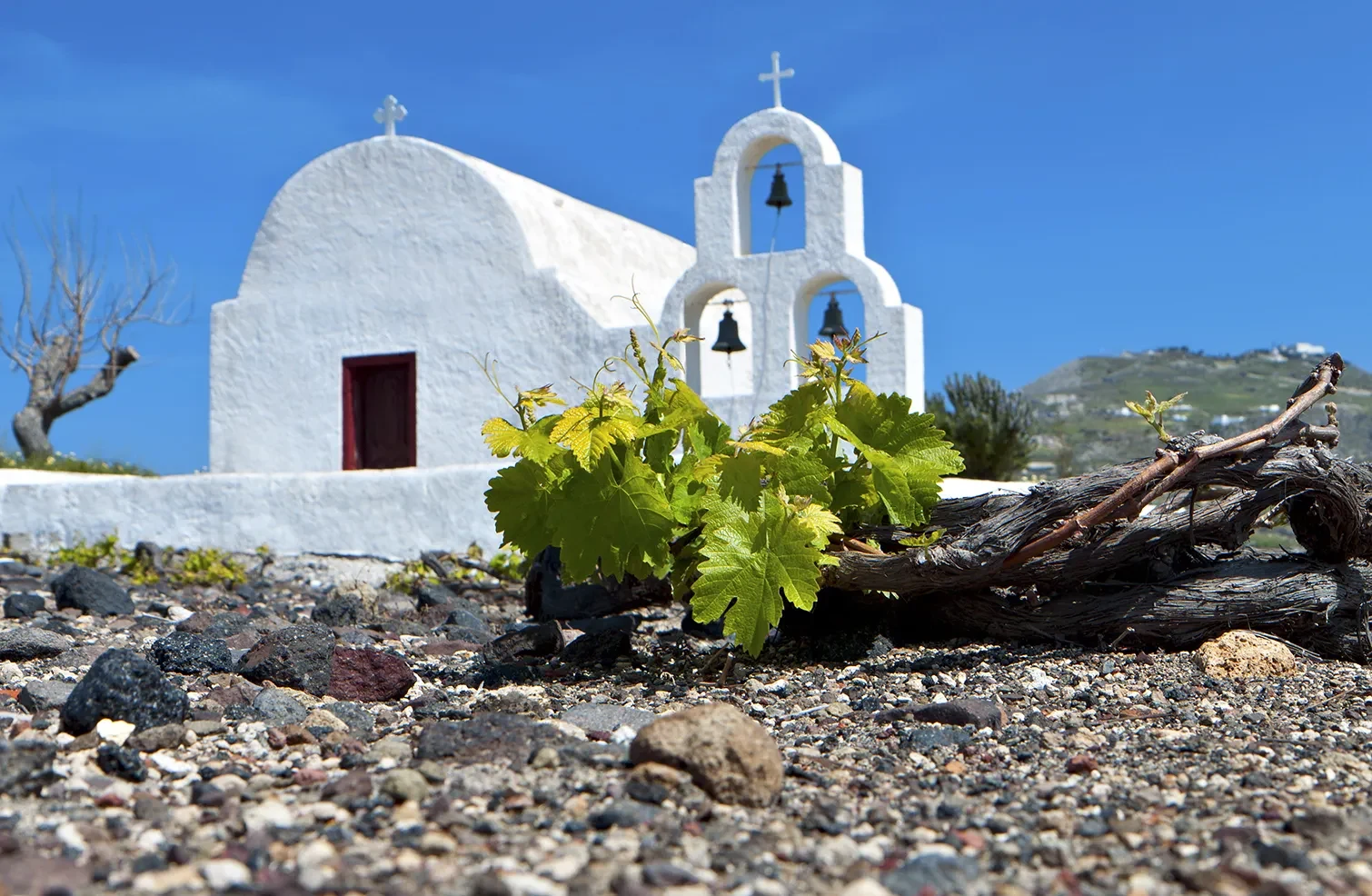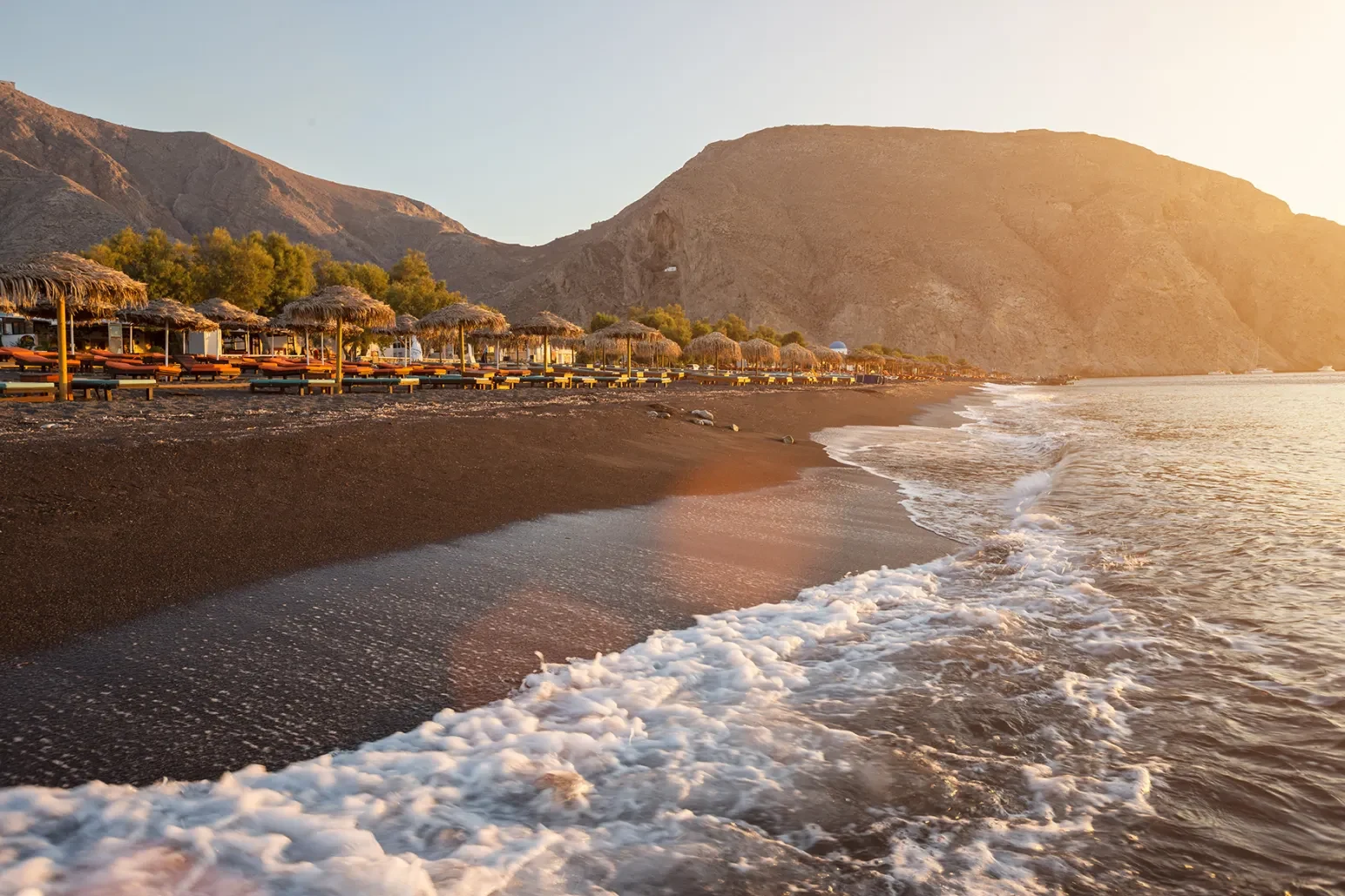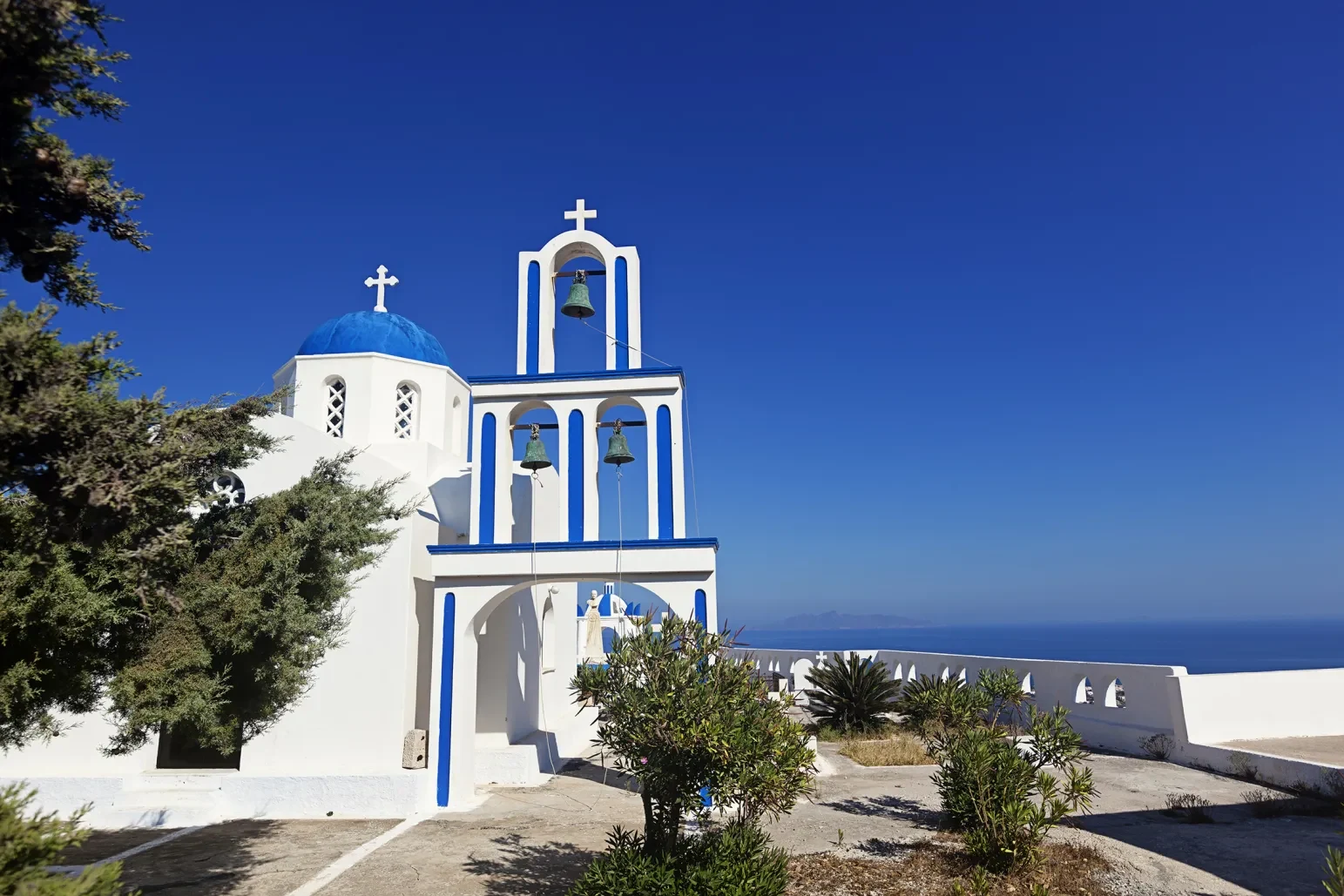 Nicest pics of

Santorini

on Instagram
Feel our destinations' good vibes on our Instagram ! #santorin
Add

Santorini
Manage replace
Did you choose your destination on your wishlist? Have you completed your travel plan? Manage your lists the way you want!
Want to share your list? This link will allow your recipient to consult the destinations you have selected... and only that!
Access to your wishlist with this link:
Select destination to add to your wishlist