Bristol
Add to my wishlist
Manage my wishlists
Notify me when special offers are available
I no longer wish to be notified
 The city is full of surprises and never misses the opportunity to party. This English city will take you by surprise!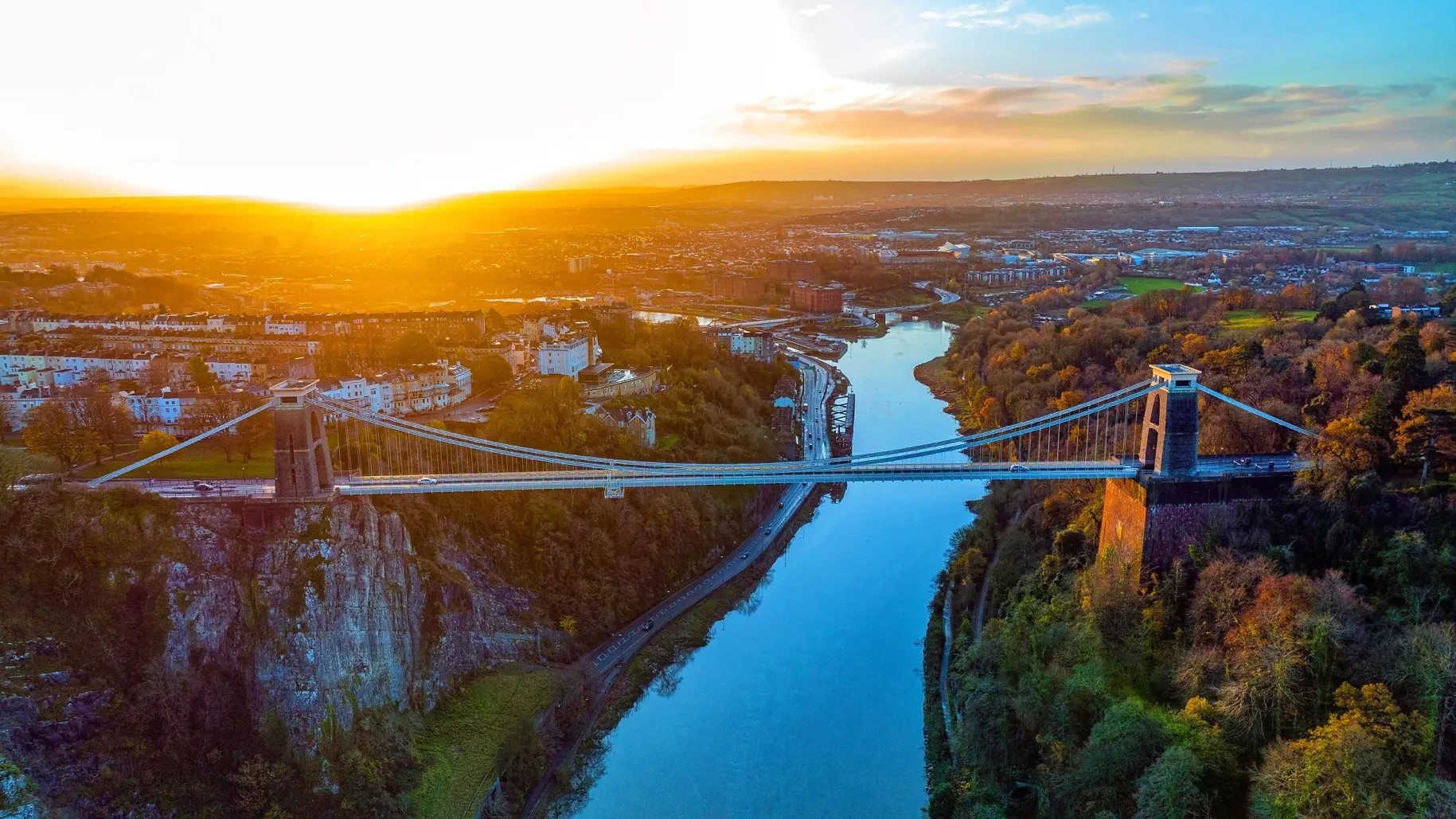 Direct flights
Nantes »

Bristol
Monday
Tuesday
Wednesday
Thursday
Friday
Saturday
Sunday
Monday
Tuesday
Wednesday
Thursday
Friday
Saturday
Sunday
Blue figures
: direct flights from Nantes Atlantique Airport.
Best period to travel to

Bristol
In the south of England, Bristol has a warm oceanic climate: it's one of the sunniest cities in the country! In spring, like in most of England, the weather is cool. Summer starts in May, and you can expect highs of up to 13℃- the perfect time to visit one of the city's public gardens. In autumn and winter, the sea breeze makes it a little chilly, a great time to explore the area surrounding Bristol, such as  Bibury- the smallest village in the country.
What Bristol has to offer?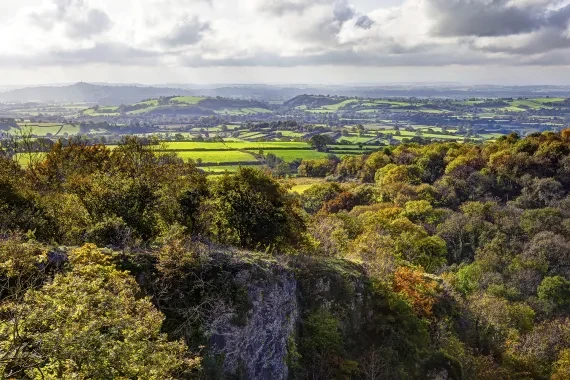 The City of Concorde
Flying is at the heart of the city of Bristol, and this is thanks to the aeronautical and automotive company that created the famous Bristol Brabazon. The hangar was later used in the production of Concordes. One of these aircraft is displayed in the factory today.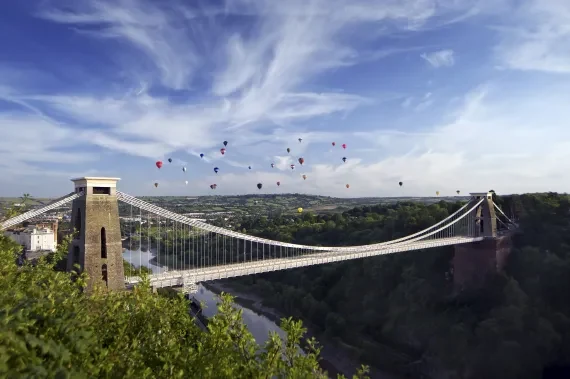 Balloon Fiesta
Despite the sudden end of supersonic flights, Bristol is still going strong in the air! Specialising in hot-air balloons, Camron manufactures the world's largest balloons. Every summer, the most impressive hot air balloons take to the skies in the magical Balloon Fiesta. During the summer months (like in this festival), it doesn't take much for the city to light up. There are always lots of events happening in the city's pubs, in particular the pubs on King Street (some of which date back to the 17th century).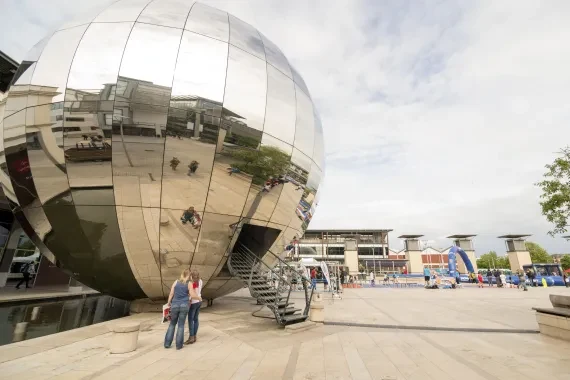 Artistic Flair
But beyond partying, the city has an artistic flair. Bands such as Massive Attach and Portishead, famous figures of Trip Hop, were formed in the backstreets of Bristol.
Other destinations you may enjoy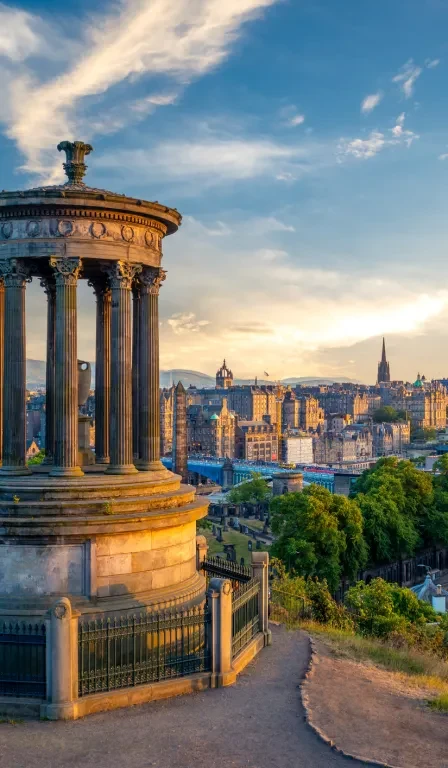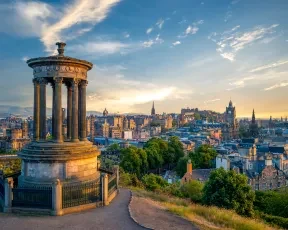 136.46€ Round trip**
From to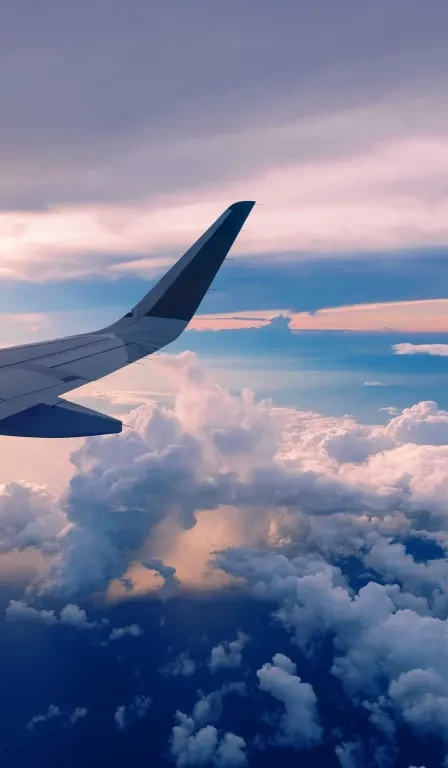 Saint-Denis-de-la-Réunion
915.03€ Round trip**
From to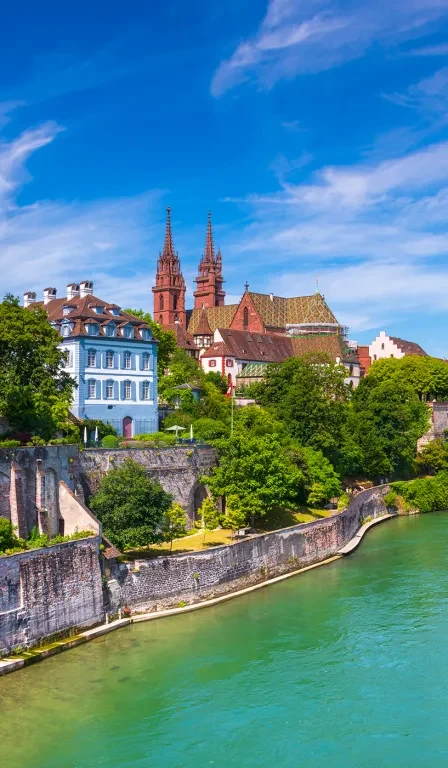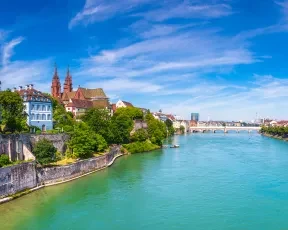 84.95€ Round trip**
From to
Add

Bristol
Manage replace
Did you choose your destination on your wishlist? Have you completed your travel plan? Manage your lists the way you want!
Want to share your list? This link will allow your recipient to consult the destinations you have selected... and only that!
Access to your wishlist with this link:
Select destination to add to your wishlist