Palermo
Add to my wishlist
Manage my wishlists
Notify me when special offers are available
I no longer wish to be notified
The sulphurous reputation of Palermo, capital city of Sicily and…. of Costa Nostra, almost overshadows its breathtaking heritage. In between the Tyrrhenian Sea and Mount San Pellegrino, Palermo is a city that never sleeps.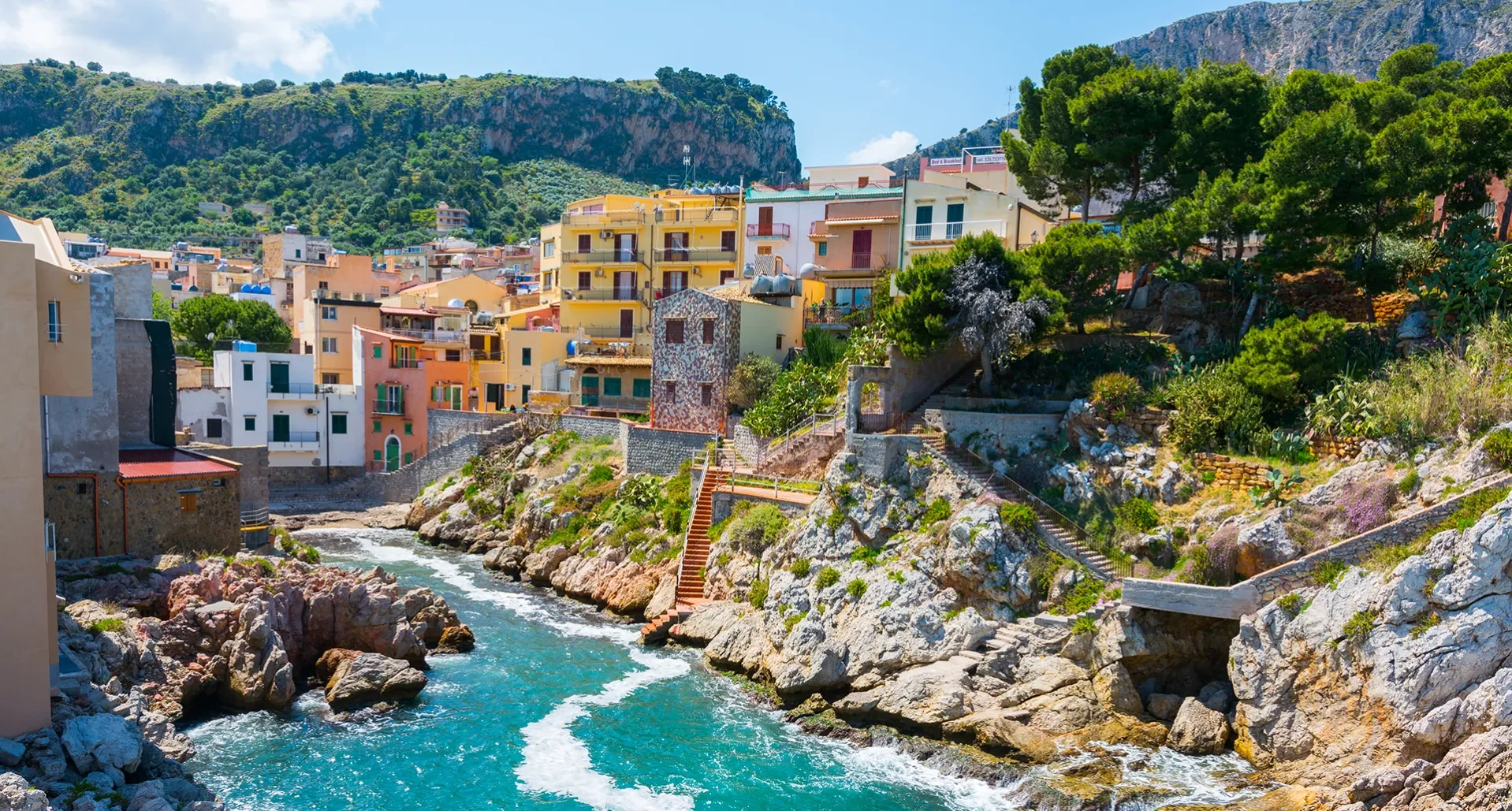 Direct flights
Nantes »

Palermo
Monday
Tuesday
Wednesday
Thursday
Friday
Saturday
Sunday
Monday
Tuesday
Wednesday
Thursday
Friday
Saturday
Sunday
Blue figures
: direct flights from Nantes Atlantique Airport.
Best period to travel to

Palermo
Just 2h30 from Nantes, Palermo is a great place to visit. Flights are available between April and September- which just happens to be the perfect time to do a bit of sightseeing!  The weather in Sicily's main city is typically Mediterranean, with summers being hot and dry. Summer is also the perfect time to go for a swim, with water temperatures reaching 27℃, and to discover the famous lazing about that goes on in Sicily.
 
What Palermo has to offer?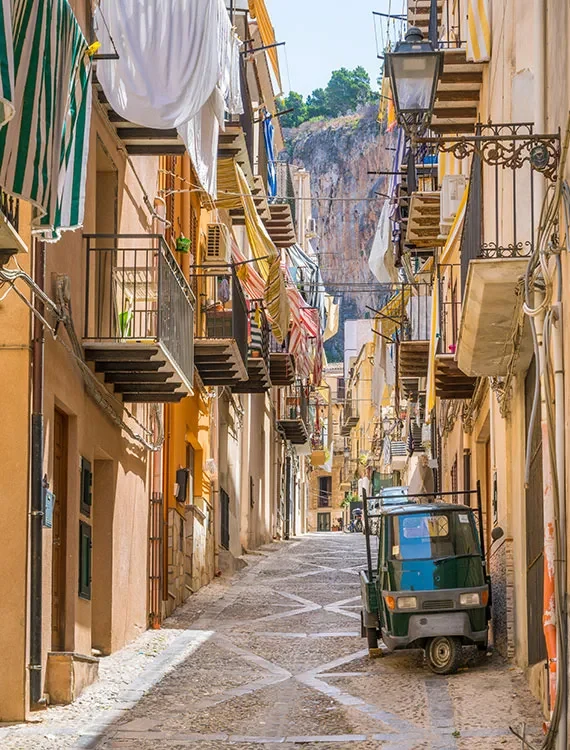 Lots of museums (and more!)
People often think that Palermo is a museum city (which is it!) where housework is never done. This couldn't be further from the truth! In some neighbourhoods, you will nearly always see a screaming mother standing on a balcony of a rundown building hanging up her laundry, hordes of children running down the never-ending alleyways, and deafening traffic during rush hour.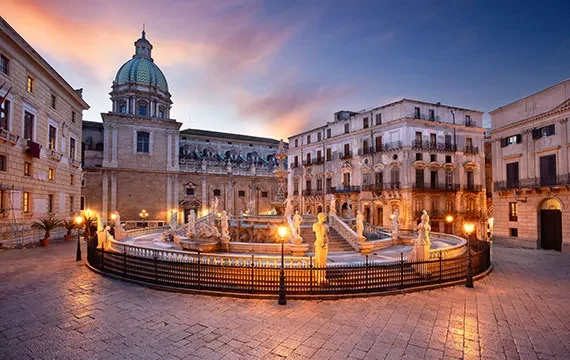 A wonderful heritage
Palermo has some of the most beautiful churches in Italy, reflecting the chain of rulers who've dominated the city (and its sunny bay).
The biggest Cathedral, for example, has a Catalan Gothic porch, Geminated windows, and a Baroque dome. Whereas, with its red domes, the St John of the Hermits church is more reminiscent of a mosque than a Christian building.
The Palatine Chapel
The jewel of the city is, undoubtedly, the Palatine Chapel. Right in the heart of the Royal Palace, this stunning chapel is sumptuously decorated with a series of mosaics, carved wood and marble.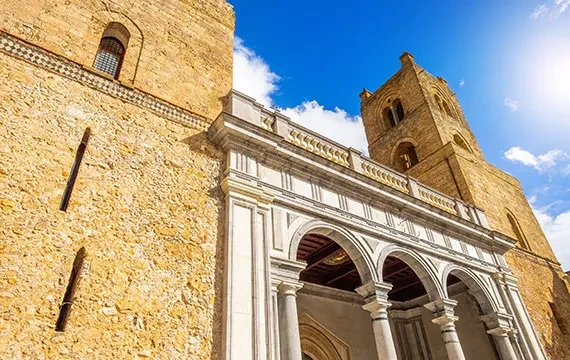 Monreale Cathedral
Set against a mountainous backdrop, it's definitely worth visiting the Benedictine cloister in the Monreal Cathedral, just 10km from Palermo. Rich and poor, Italian and Oriental, this city of a thousand faces is not one to be missed!
Explore the city and its surroundings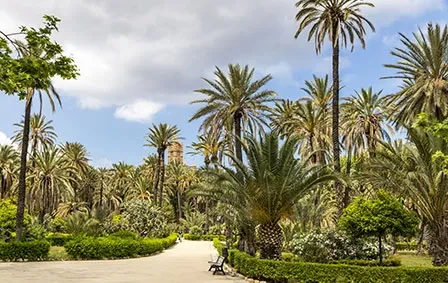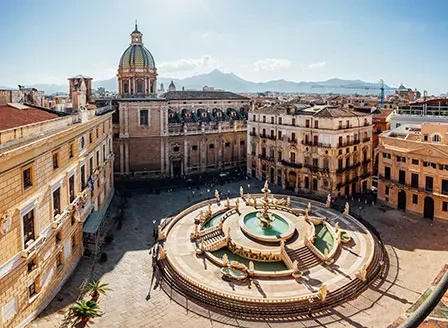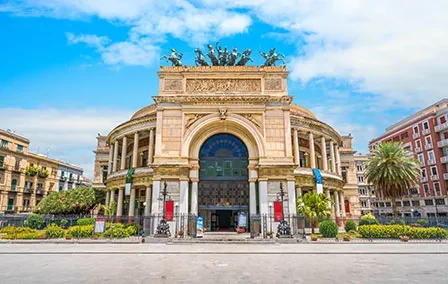 Add

Palermo
Manage replace
Did you choose your destination on your wishlist? Have you completed your travel plan? Manage your lists the way you want!
Want to share your list? This link will allow your recipient to consult the destinations you have selected... and only that!
Access to your wishlist with this link:
Select destination to add to your wishlist