Casablanca
Add to my wishlist
Manage my wishlists
Notify me when special offers are available
I no longer wish to be notified
Far from being the traditional image of Morocco, Casablanca is more at home in its role as the country's economic powerhouse, all whilst maintaining the charm of this beautiful city.
Direct flights
Nantes »

Casablanca
Monday
Tuesday
Wednesday
Thursday
Friday
Saturday
Sunday
Monday
Tuesday
Wednesday
Thursday
Friday
Saturday
Sunday
Blue figures
: direct flights from Nantes Atlantique Airport.
Best period to travel to

Casablanca
Hop on your flight to Casablanca, just 2.5 hours from Nantes, and soak up the sun! With its Mediterranean climate and refreshing mist from the Atlantic Ocean, the weather in Casablanca is nice all year round! With sea temperatures of up to 23℃, summers (starting in June) are hot (but not scorching thanks to the cooling Atlantic mist)- making it a great time to make the most of the city's beaches or to explore the rich culture and architecture. Although a little more humid, winters are still warm, with temperatures dropping no lower than 20℃.
What Casablanca has to offer?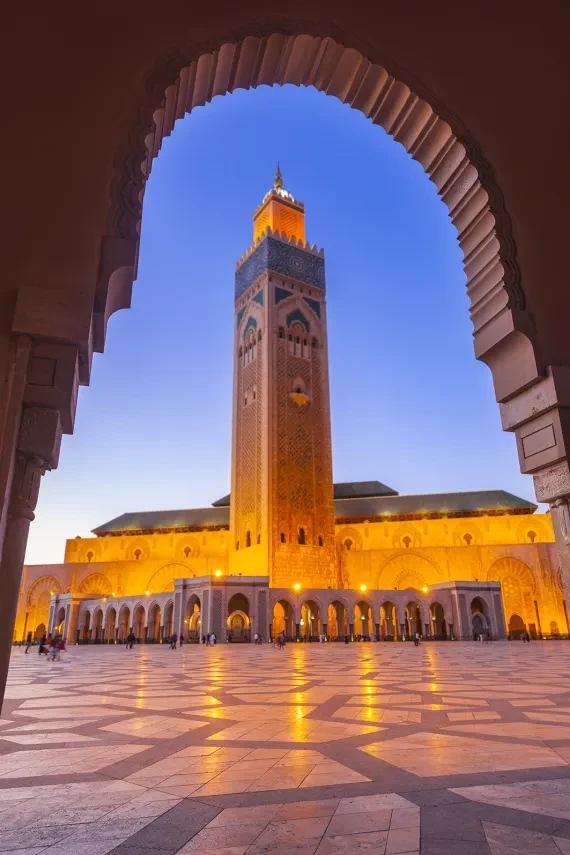 Hassan II mosque
If it wasn't a religious building, the Hassan II Mosque would still be famous for its luxury and sheer magnificence. The beautiful marble, the fountains, tiles, cedar wood and domes, and its location (not so far from the sea) make it a must-see sight! Not to mention its minaret- which is over 200m high.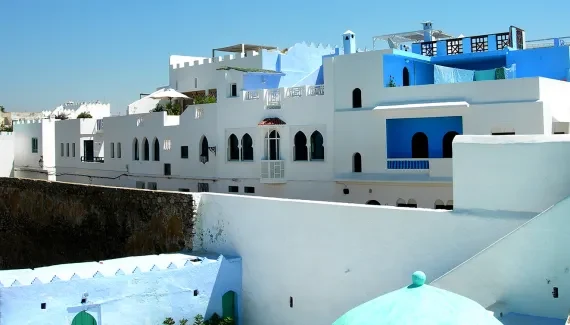 Casablanca, a Symbol of Modern Morocco
Close to the mosque, which is now considered the heart of the city, a new ultra-modern neighbourhood has also been built. Casablanca is a metropolitan city that is constantly evolving. Established at the beginning of the 20th century, what Casablanca lacks in rich heritage is more than made up for by the Art Deco and stunning neo-Moorish villas built in the 20s and 30s. It was during this period that the picturesque Habbous neighbourhood was built. Between its small squares, stone arcades, and narrow streets it's definitely worth a visit!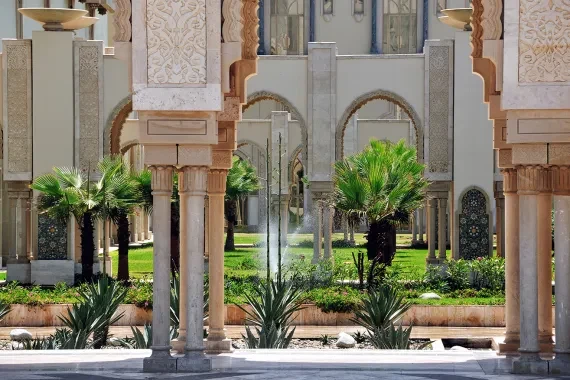 Old Medina and Sidi Bou Smara Square
In the shadow of the city walls, the Old Medina is home to little treasures such as the Spanish Buenaventura church and the Sidi Bou Smara square. Here you can witness Morocco in all its beauty! All that's missing is the misty atmosphere of the early morning and the smell of Bogart's cigarette.
Explore the city and its surroundings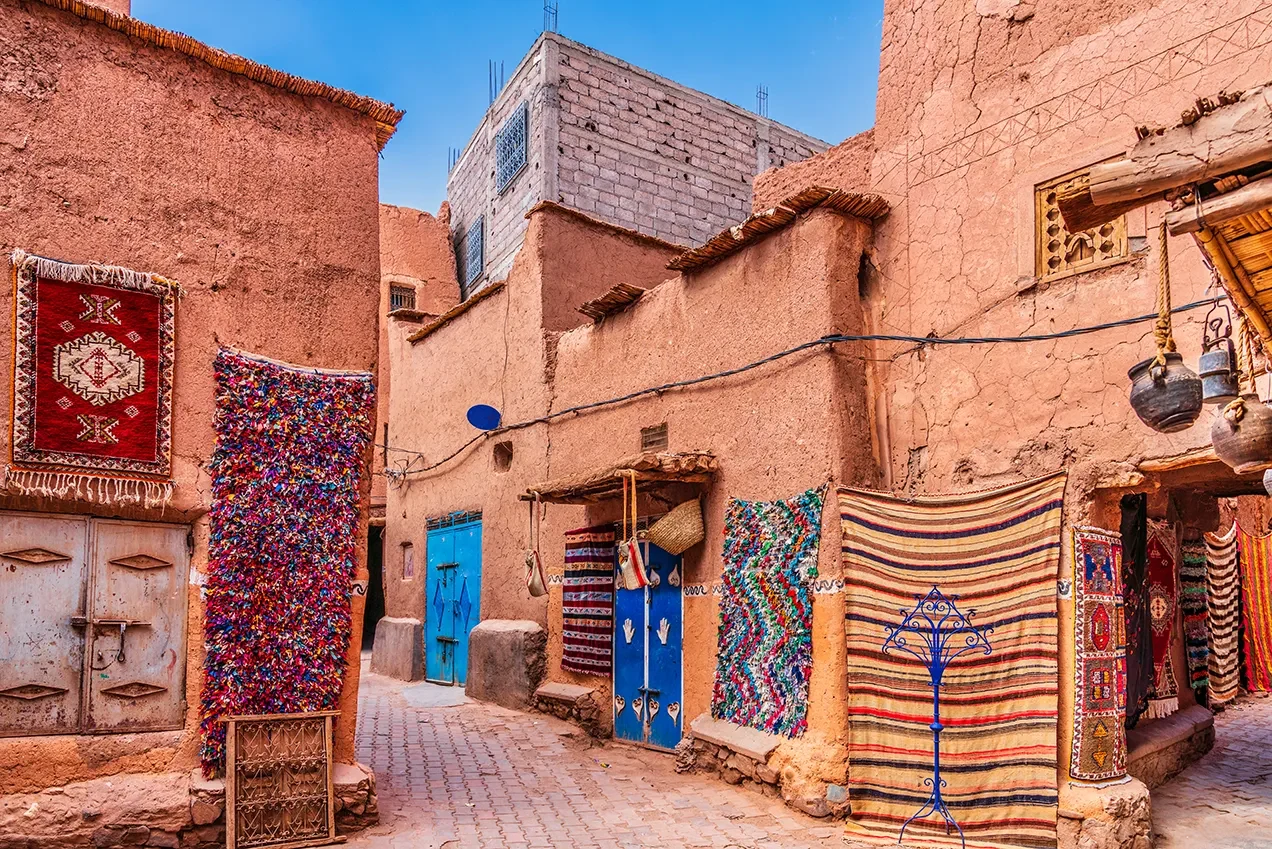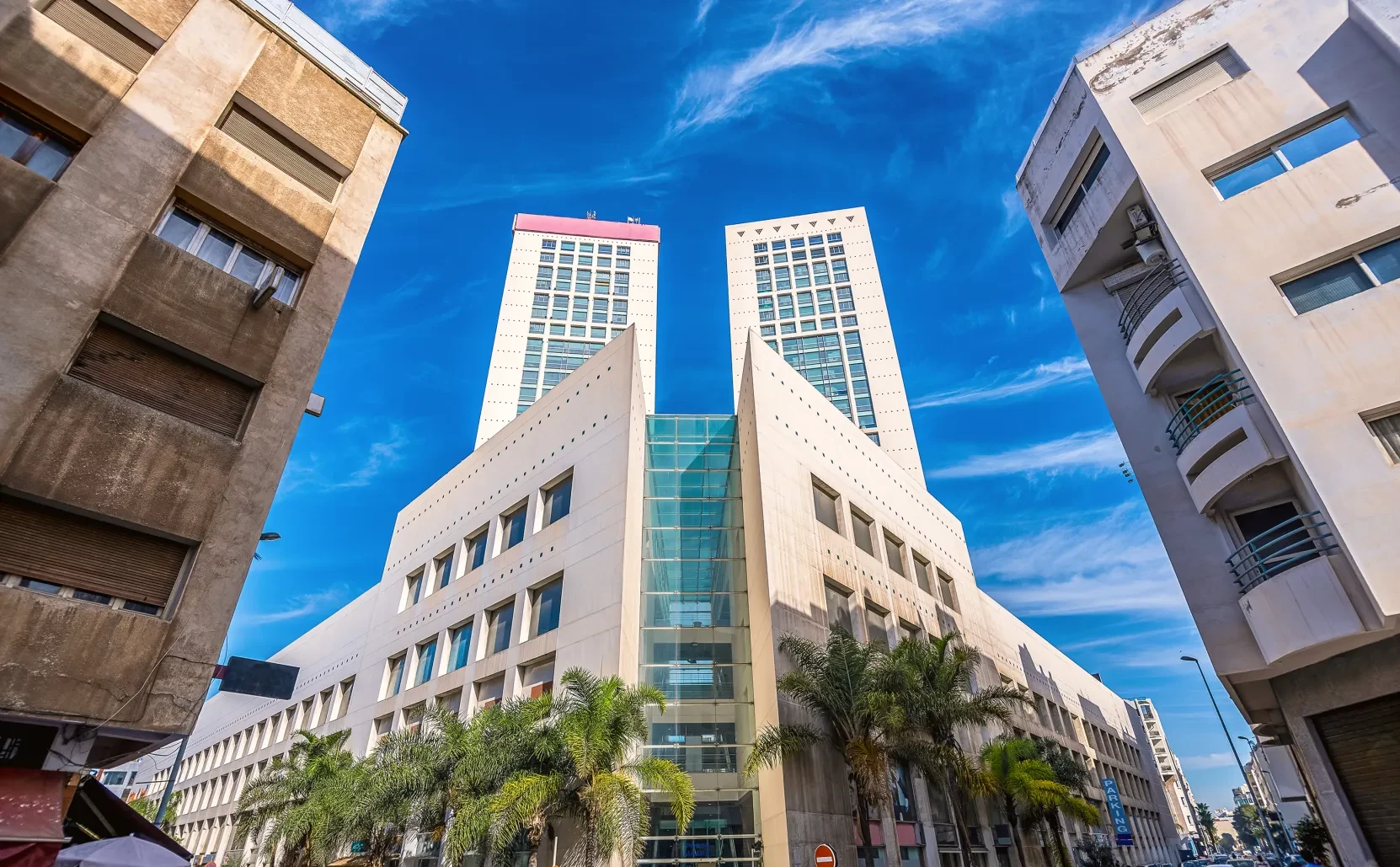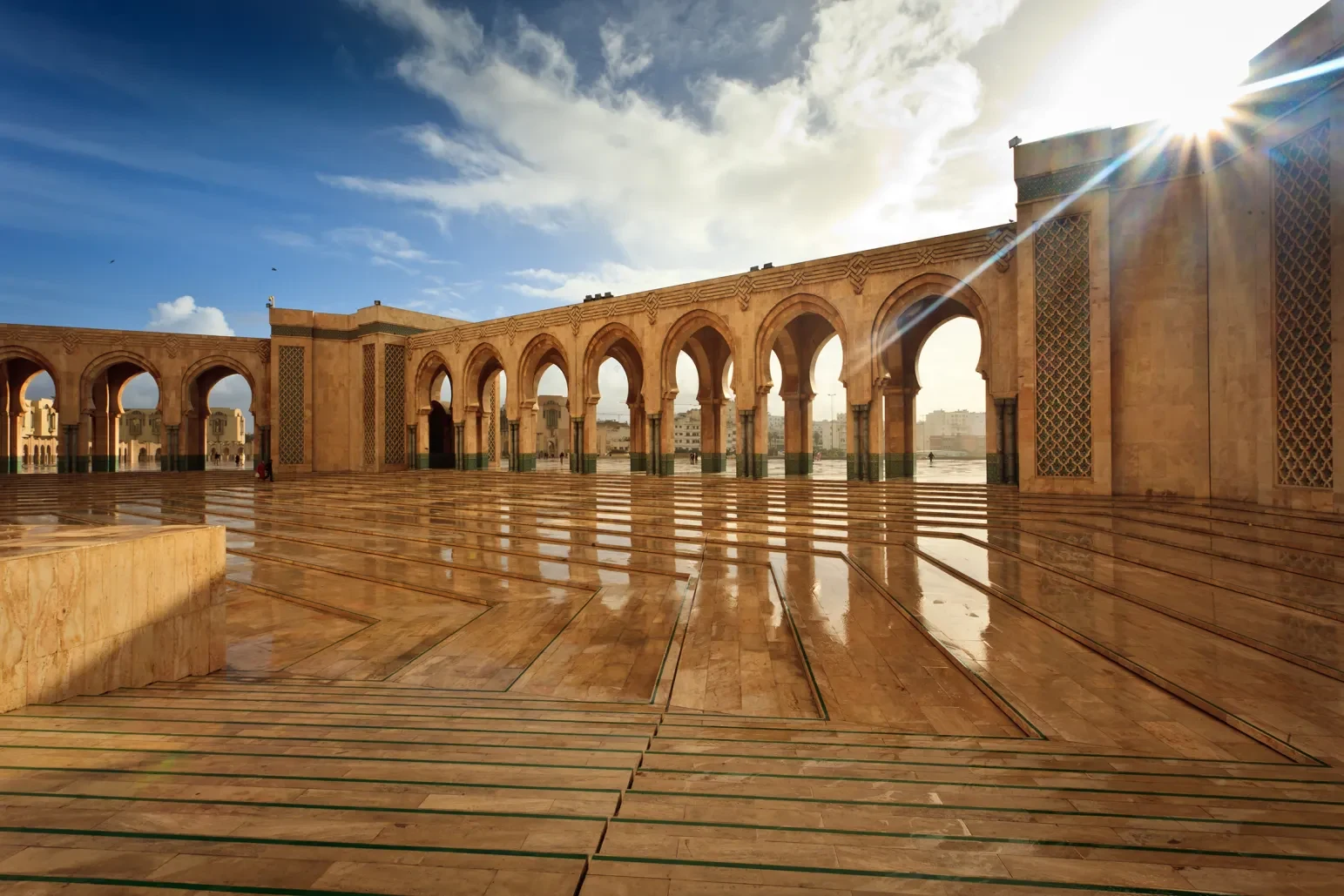 Nicest pics of

Casablanca

on Instagram
Feel our destinations' good vibes on our Instagram ! #Casablanca
Add

Casablanca
Manage replace
Did you choose your destination on your wishlist? Have you completed your travel plan? Manage your lists the way you want!
Want to share your list? This link will allow your recipient to consult the destinations you have selected... and only that!
Access to your wishlist with this link:
Select destination to add to your wishlist