Alicante
Add to my wishlist
Manage my wishlists
Notify me when special offers are available
I no longer wish to be notified
Thanks to its location, Alicante has been a historical crossroads for many civilisations. At the summit of Mount Benacantil, the imposing Santa Bárbara Castle is probably the best example of this. Built by the Arabs in the 9th century, the castle bears traces of all the people who have lived in the region since. At the foot of this fortress, the old town is home to a number of beautiful buildings, including the Cathedral of San Nicolás and the Basilica of St Mary.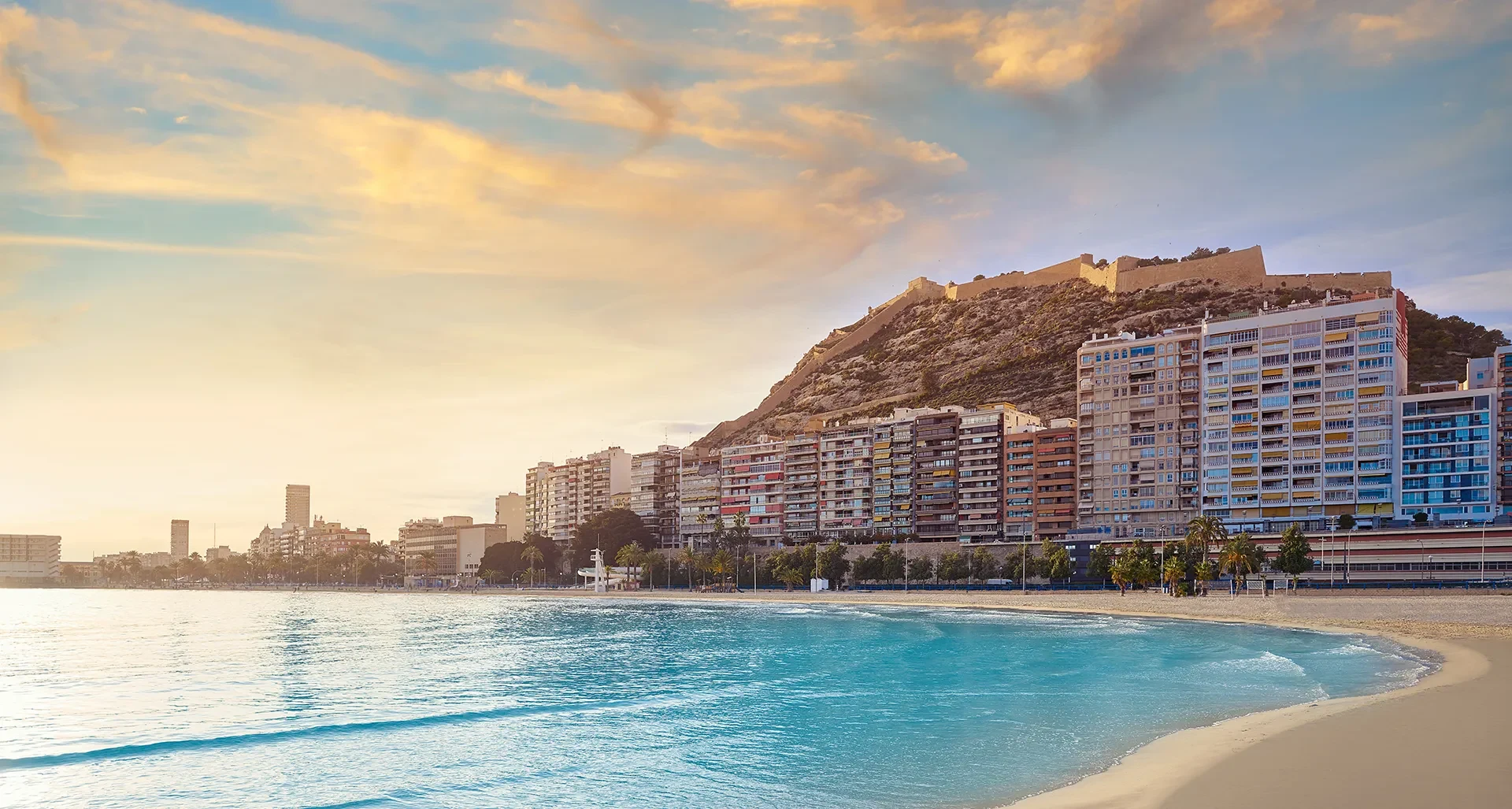 Direct flights
Nantes »

Alicante
Monday
Tuesday
Wednesday
Thursday
Friday
Saturday
Sunday
Monday
Tuesday
Wednesday
Thursday
Friday
Saturday
Sunday
Blue figures
: direct flights from Nantes Atlantique Airport.
Best period to travel to

Alicante
What Alicante has to offer?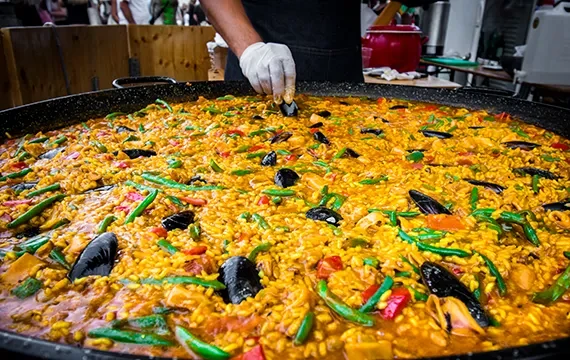 Rice, Culinary Heritage
Alicante's delicious cuisine is the result of its Mediterranean and Oriental roots. Rice is at the heart of many dishes, and is prepared in a variety of ways: "arroz a banda" (rice with fish), "arroz negro" (rice with cuttlefish cooked in its own ink, "arroz al horno" (put in the oven), etc.  And if you have a bit of a sweet tooth, why not try a "pan de higo", a delicious, dried fig pastry that is usually accompanied by a glass of Fondillón, one of Alicante's many locally produced wines.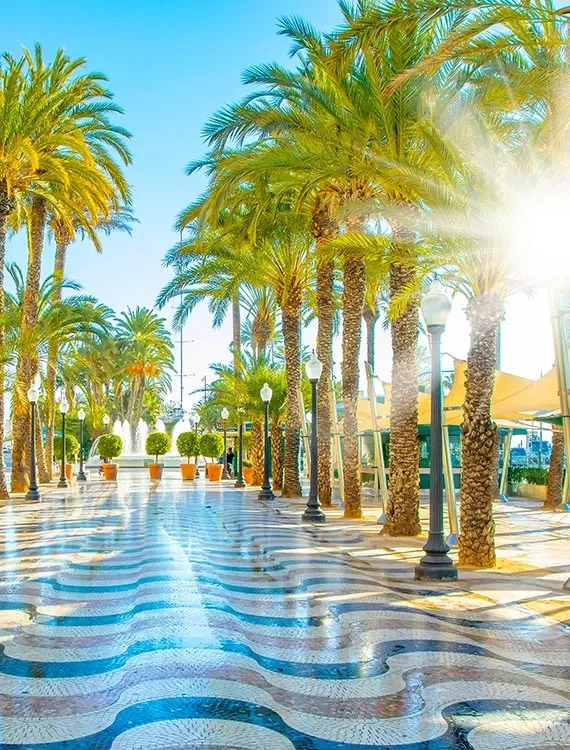 Beautiful Alleyways
Combining the tranquillity of the sea with an atmosphere of picturesque cities, Alicante is a great place to go for a stroll. Explore the maze of narrow streets and huge squares around the city, such as the grand Esplanada d'Espanyae.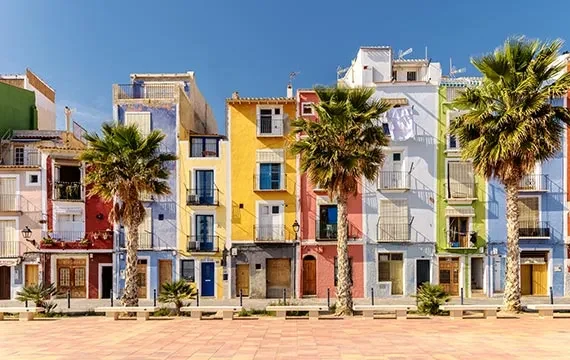 Daytrips to Neighbouring Cities
In need of a little adventure? Well, you're in luck! With lots of beautiful cities nearby, there are lots of day trips. For instance, just by tram from the city centre, you can visit Santa Pola, Torrevieja or Benidorm!
Explore the city and its surroundings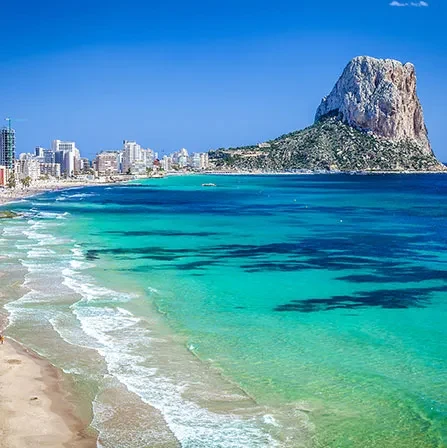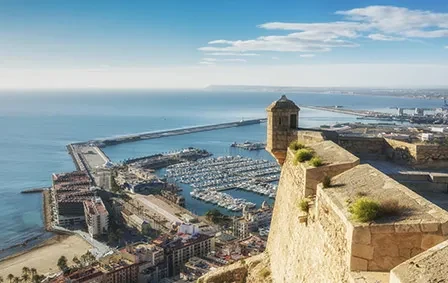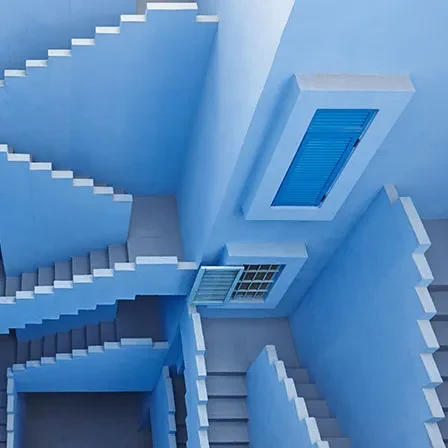 Add

Alicante
Manage replace
Did you choose your destination on your wishlist? Have you completed your travel plan? Manage your lists the way you want!
Want to share your list? This link will allow your recipient to consult the destinations you have selected... and only that!
Access to your wishlist with this link:
Select destination to add to your wishlist