Montreal
Add to my wishlist
Manage my wishlists
Notify me when special offers are available
I no longer wish to be notified
Between skyscrapers and cottages, hamburgers and meat pies, English and French, the capital of Quebec embraces its differences. Tabernacle (if you don't know what this means, you need to go)!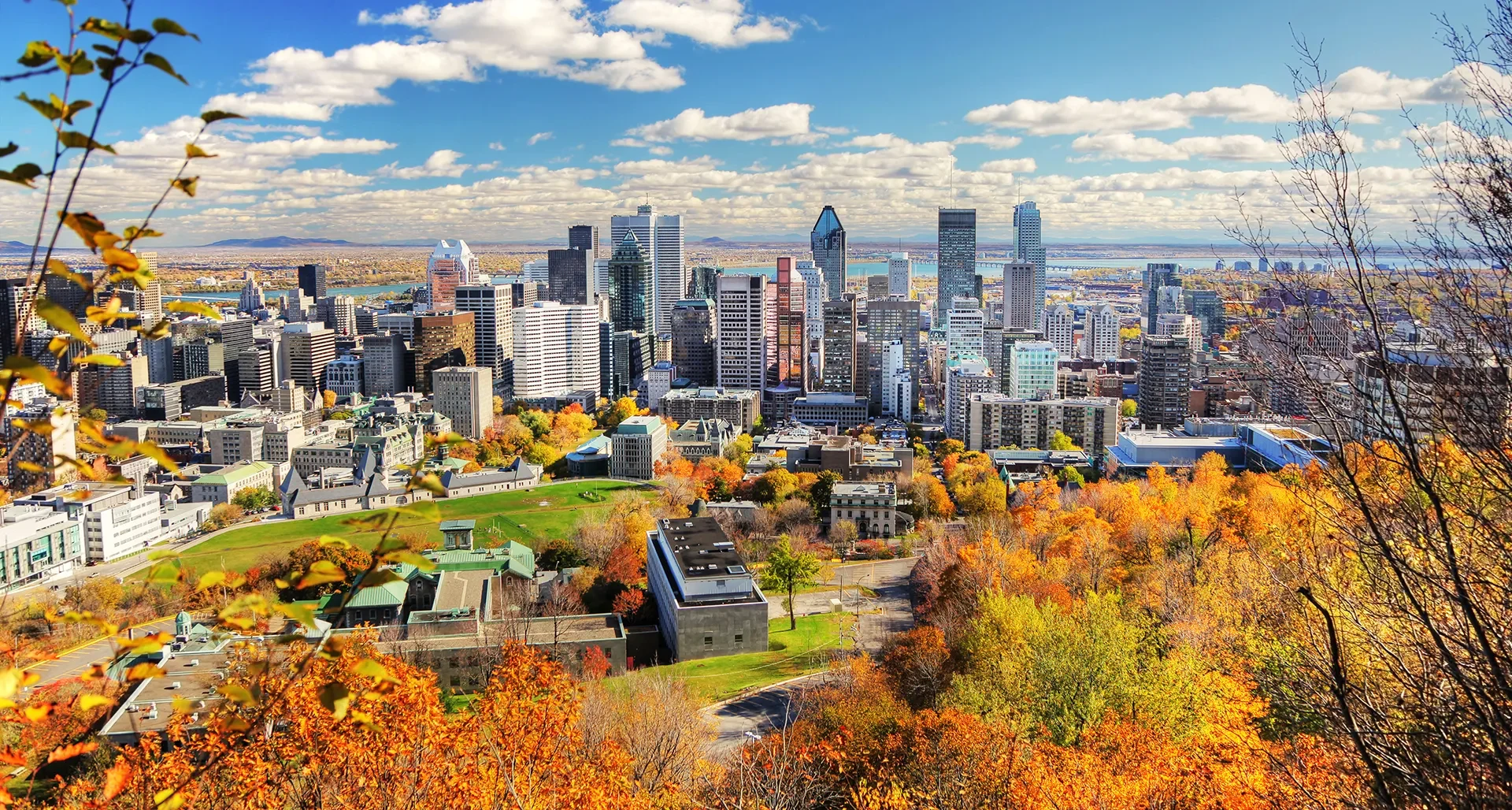 Direct flights
Nantes »

Montreal
Monday
Tuesday
Wednesday
Thursday
Friday
Saturday
Sunday
Monday
Tuesday
Wednesday
Thursday
Friday
Saturday
Sunday
Blue figures
: direct flights from Nantes Atlantique Airport.
Best period to travel to

Montreal
Immerse yourself in the continental climate of Montreal, 7-hours away from Nantes. Winters (starting in November) are a little frosty, but that's what gives the Canadian city its charm! But if you need a little shelter from the cold, take advantage of the network of underground passageways. Spring starts around April, when the weather never dips below 0℃. Summertime starts in June and couldn't be more different from winter, with temperatures reaching 30 ℃. Summer lasts till September, and autumn, with its palette of orange-reds, is short-lived.
Entry requirements and travel documents
If you are travelling to Canada, you will need to obtain an 'Electronic Travel Authoization'(eTA). The eTA is MANDATORY and must be obtained before your departure as it may take several days to be validated.
 It must be requested online and costs C$ 7 (around 4.50€). Payment is made online by credit card only
Each passenger must obtain their own eTA, children and adults alike
eTA is linked to the passenger's passport. You will therefore need to use a valid passport and passport number.
For further guidance, visit the website of the Canadian Embassy here.
What Montreal has to offer?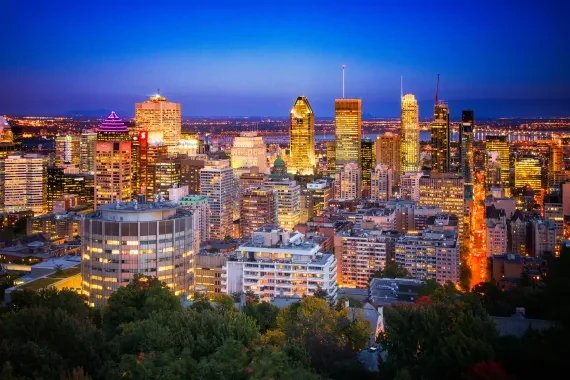 A Multicultural City
With as many immigrants- from France, England, China, and Italy…- as Canadians, multiculturalism is at the heart of the city, built on the St. Lawrence Island just over three centuries ago. Climate, terrain, and river combine with a charming local accent to create a diverse atmosphere.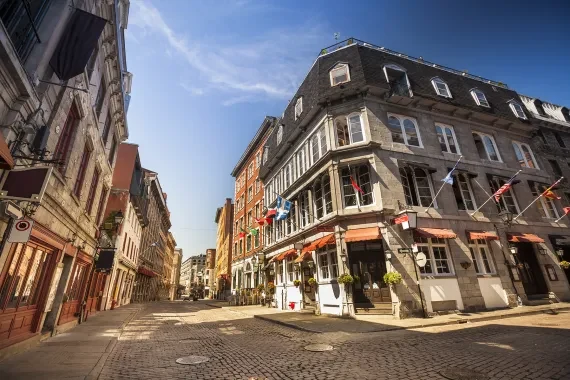 Impressive Neighbourhoods
From Old Montreal and its port, home to the city's Francophone history, to the Latin neighbourhood where the city's cultural and commercial life is concentrated, to the warm and trendy Plateau Mont-Royal, the Chinatown and Little Italy, and the immense park and gardens… You can stroll, wander and shop through this city!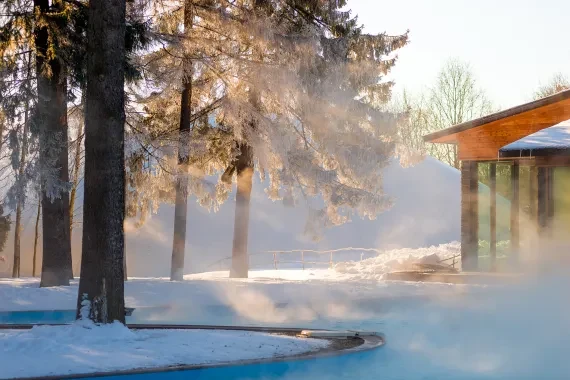 Spas
With its many lakes and rivers, Quebec has developed a culture of well-being and hot and cold treatments inspired by Scandinavian spas. Often built in the middle of nature, these spas offer an idyllic setting with extraordinary views!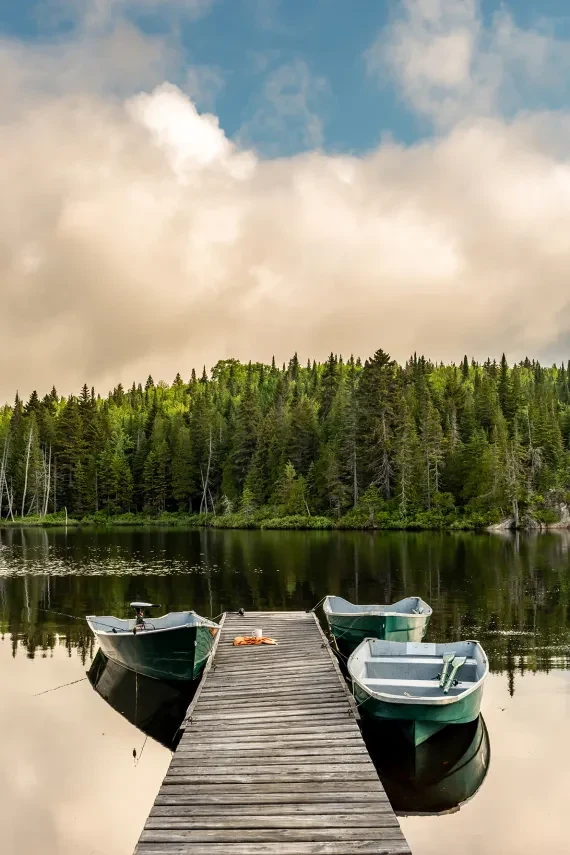 Wildlife
On land or sea, Quebec has a wide variety of wildlife. Quebec's forests are home to beavers, moose, caribou, and bears. You can also take a whale-watching cruise onboard the St. Lawrence, or, for the more adventurous, go kayaking! 
Explore the city and its surroundings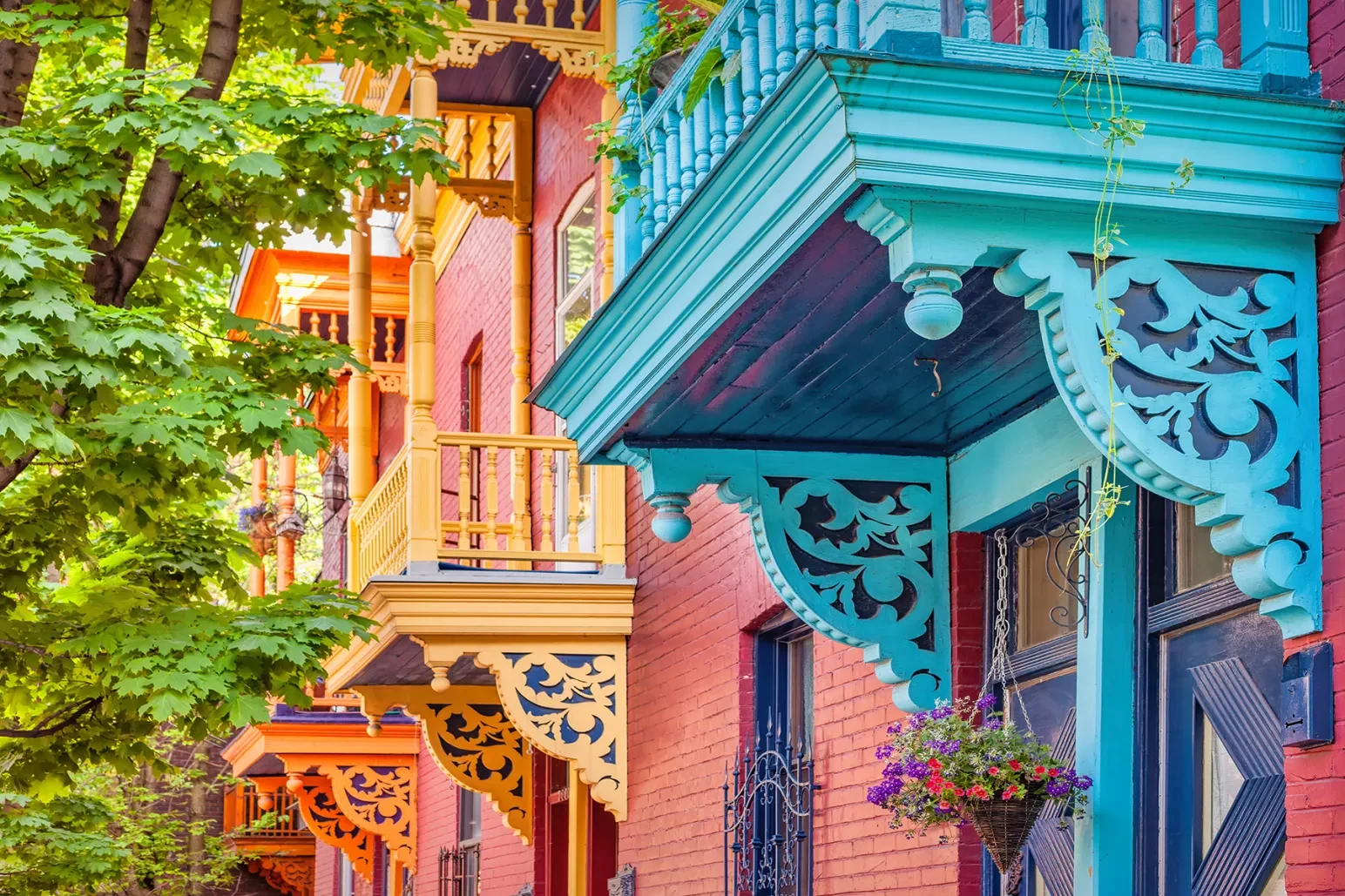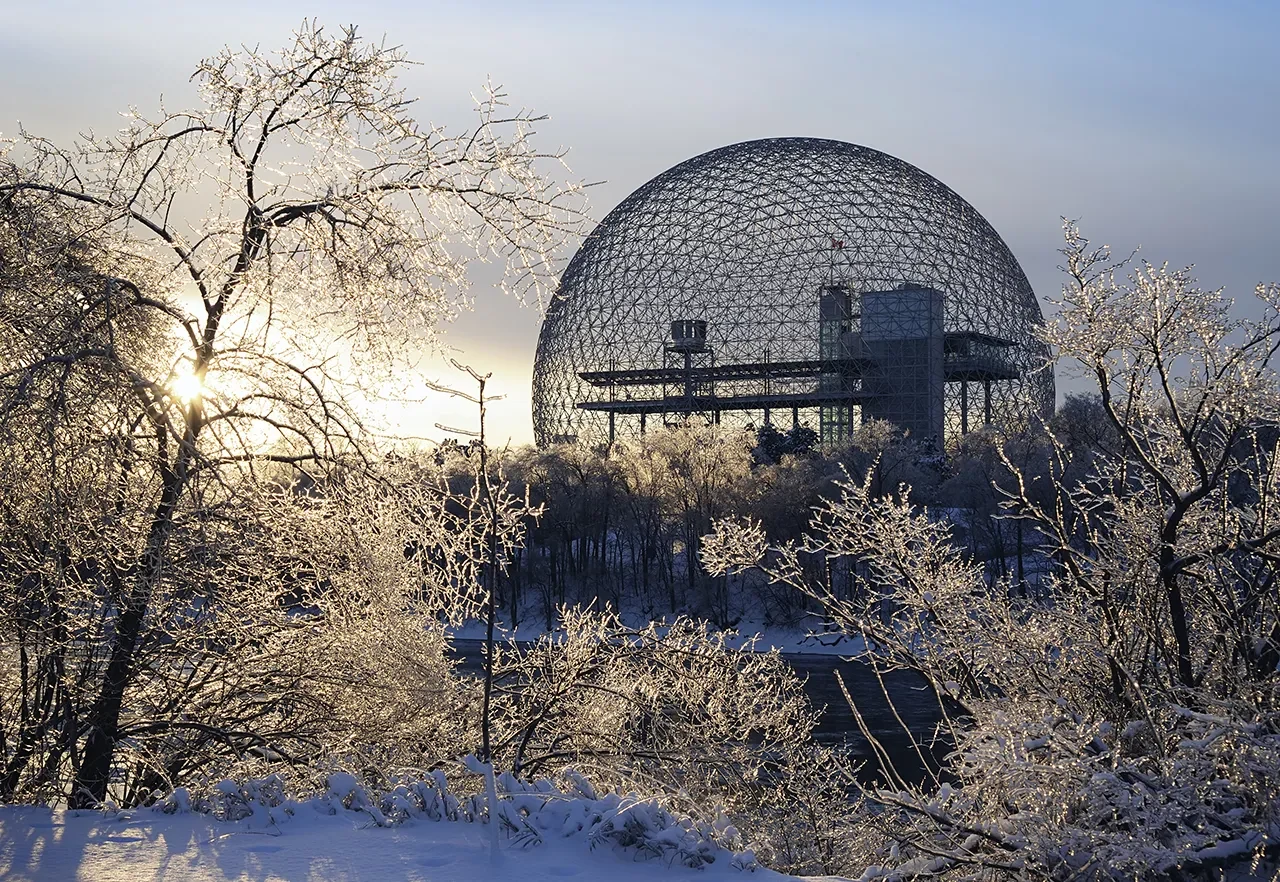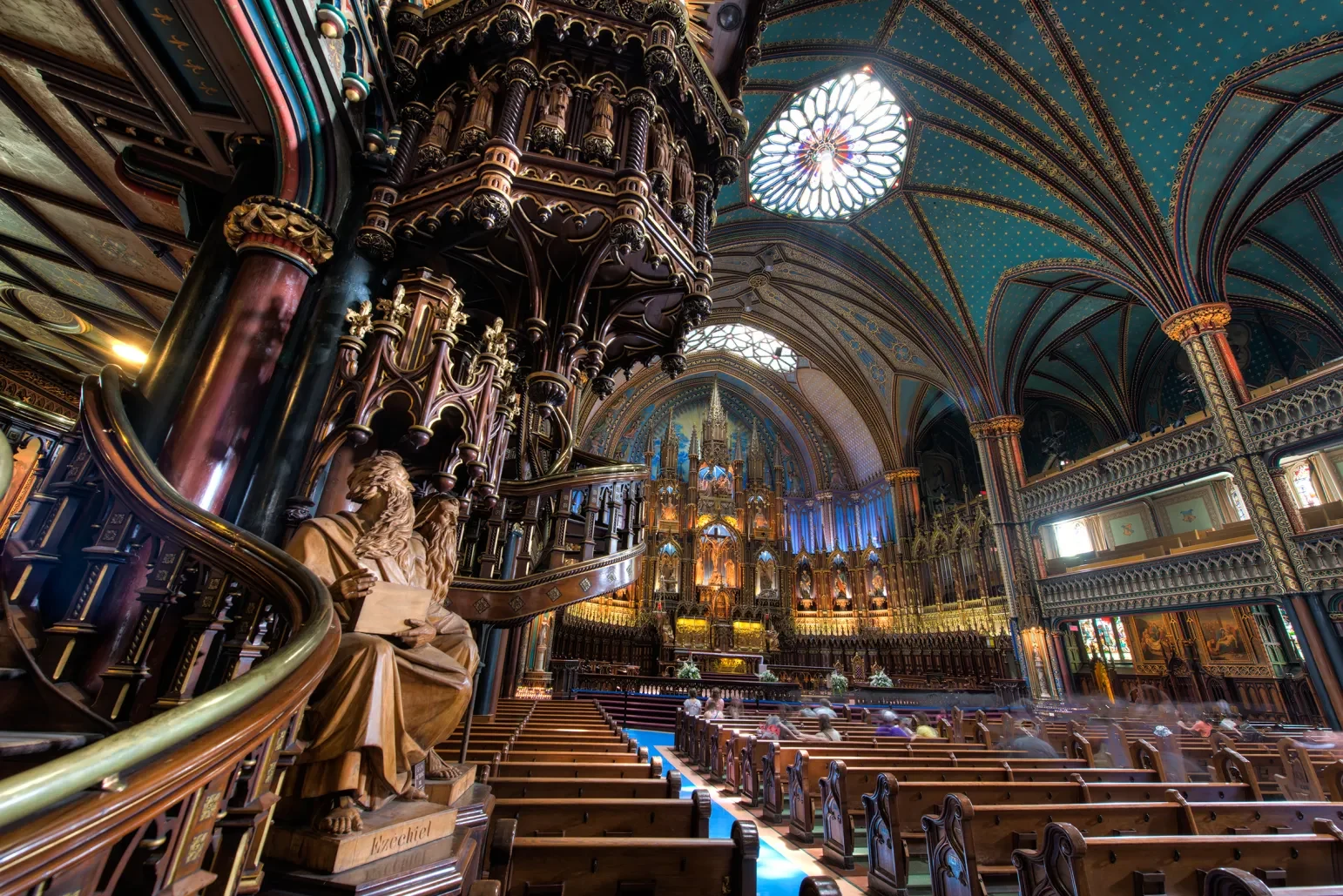 Add

Montreal
Manage replace
Did you choose your destination on your wishlist? Have you completed your travel plan? Manage your lists the way you want!
Want to share your list? This link will allow your recipient to consult the destinations you have selected... and only that!
Access to your wishlist with this link:
Select destination to add to your wishlist