Nice
Add to my wishlist
Manage my wishlists
Notify me when special offers are available
I no longer wish to be notified
Whether you like it or not, the French Riviera is always in vogue!  And in this string of pearls that wraps around the Mediterranean coastline, Nice and its Promenade des Anglais glisten like a diamond at night. There are two ways to get to the city centre from Nice Côte d'Azur airport:
Line 2 on the tramway- which will drop you off right in the city centre at the "Jean Médecin" Station
The Aérport Direct bus line- which gets you to the centre outside the tramway operating hours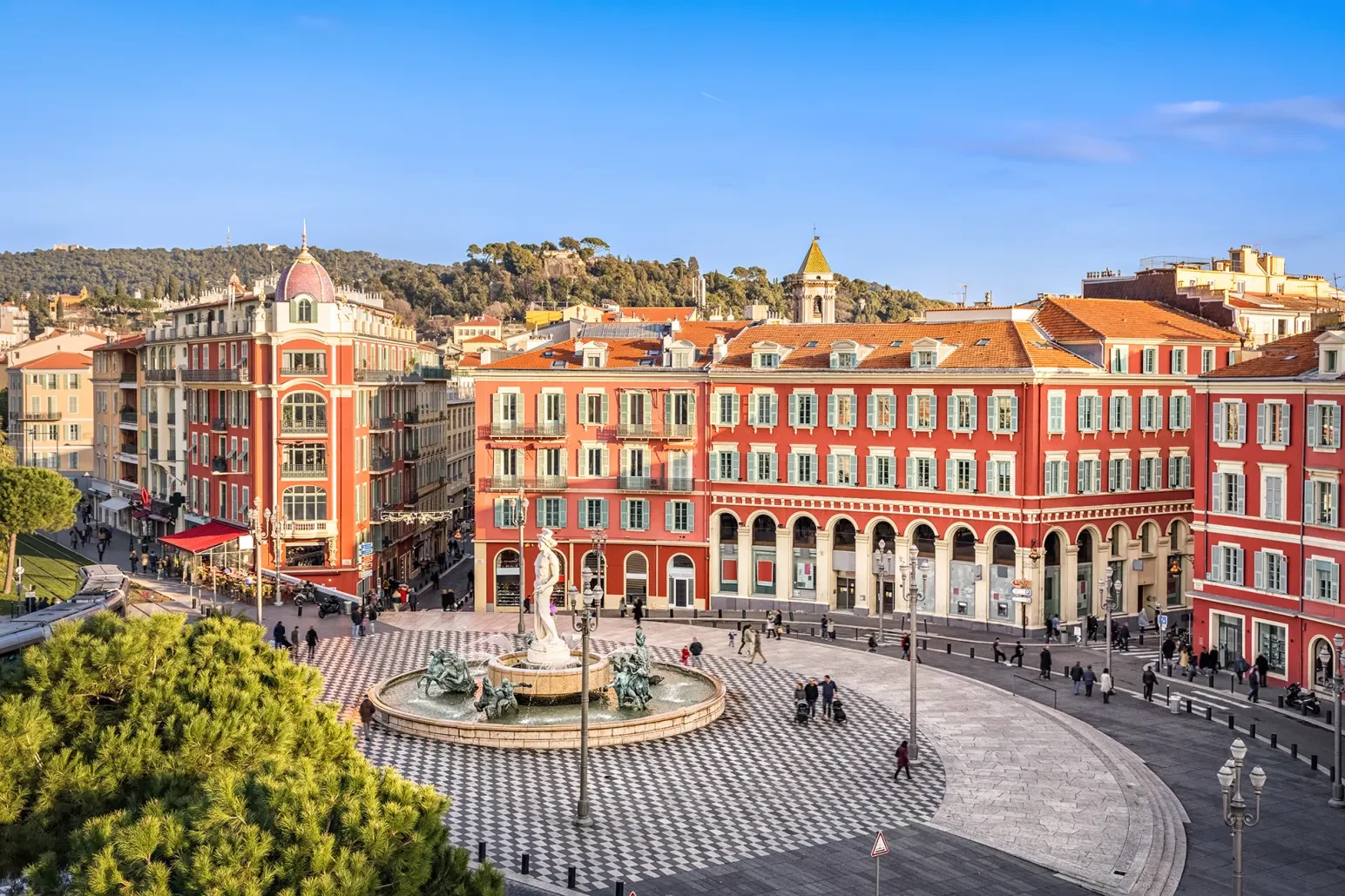 Direct flights
Nantes »

Nice
Monday
Tuesday
Wednesday
Thursday
Friday
Saturday
Sunday
Monday
Tuesday
Wednesday
Thursday
Friday
Saturday
Sunday
Blue figures
: direct flights from Nantes Atlantique Airport.
Best period to travel to

Nice
What Nice has to offer?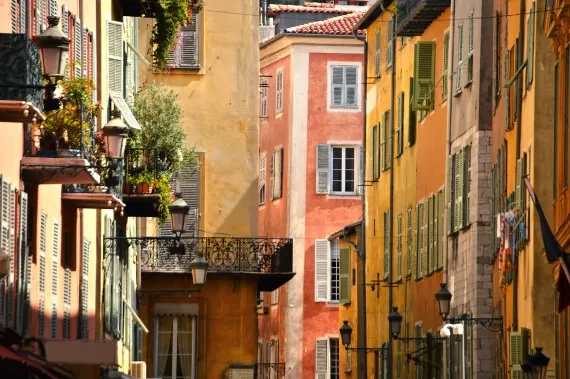 The Lighthouse City on the Côte d'Azur
Between sea, hills, beaches, and side streets Nice offers an endless variety of rich architecture, colours and smells! With its 19 museums, this city is ideal for lovers of Provençal culture and cuisine!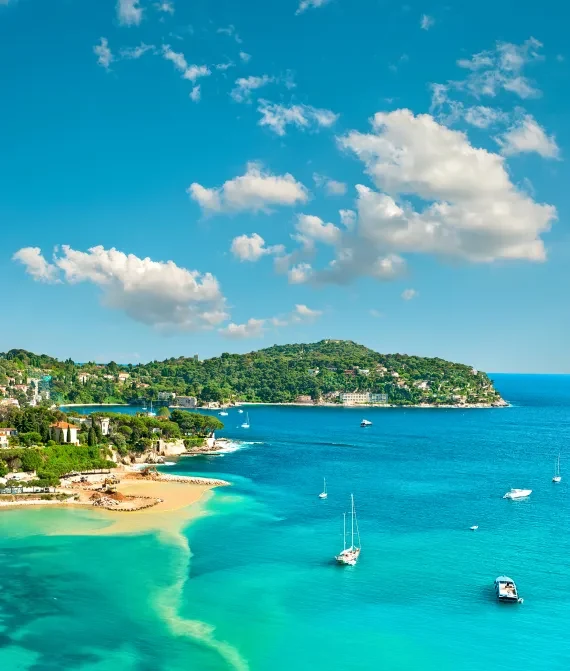 The Côte d'Azur
The Côte d'Azur stretches from Saint Tropez to Menton. Its beautiful beaches and year-round sunshine make it an ideal destination both for a relaxing holiday in the sun and a weekend getaway when (or rather on the rare occasion) the weather is a bit gloomy in the west of France.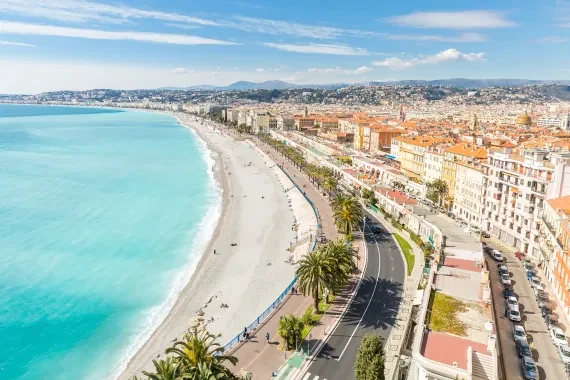 A Thriving Metropolis
But isn't just a holiday destination. With its training, research, and IT facilities, Sophia-Antipolis is the largest technology park in the whole of Europe and has radically transformed the city's reputation.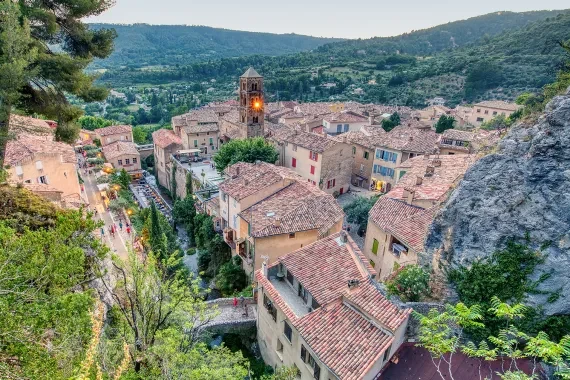 Beautiful Countryside
Admire the breathtaking views of the mountains and gorges whilst you travel on the Pignes tourist train (which runs to Digne-les-Bains). You can stop off at the medieval town of Entrevaux, overlooked by the Vaubun fortress, admire Lake Castillon from Saint André les Alpes, or visit Barême, a town which has a close link to lavender.
Our favourite hotels in Nice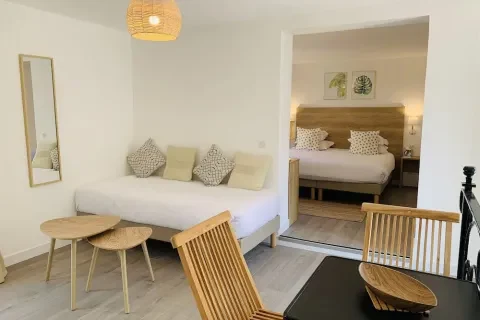 A charming boutique hotel right in the city centre. You'll love it!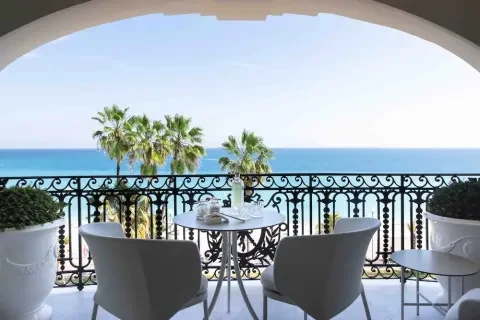 An iconic hotel at the heart of Nice and its history.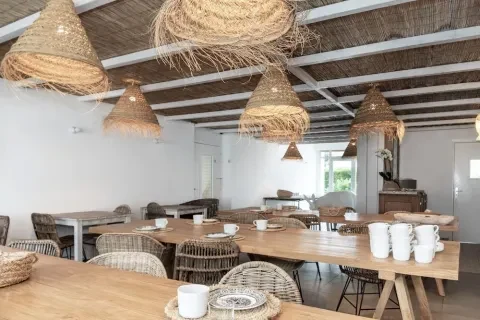 Blanc Sable Hôtel
Vallauris - Golfe Juan
This hotel has the charm of a guest house: a cosy feel, local produce, and peace and quiet by the pool...
Explore the city and its surroundings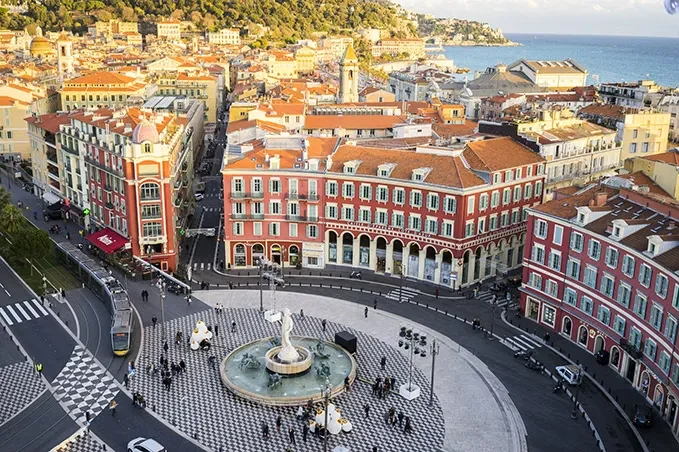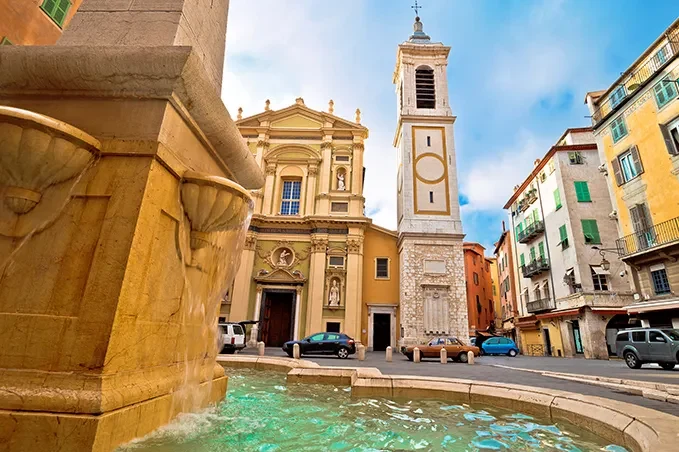 Did you choose your destination on your wishlist? Have you completed your travel plan? Manage your lists the way you want!
Want to share your list? This link will allow your recipient to consult the destinations you have selected... and only that!
Access to your wishlist with this link:
Select destination to add to your wishlist