Stuttgart
Add to my wishlist
Manage my wishlists
Notify me when special offers are available
I no longer wish to be notified
Go check out Stuttgart! We'll give you a few reasons to discover this beautiful city.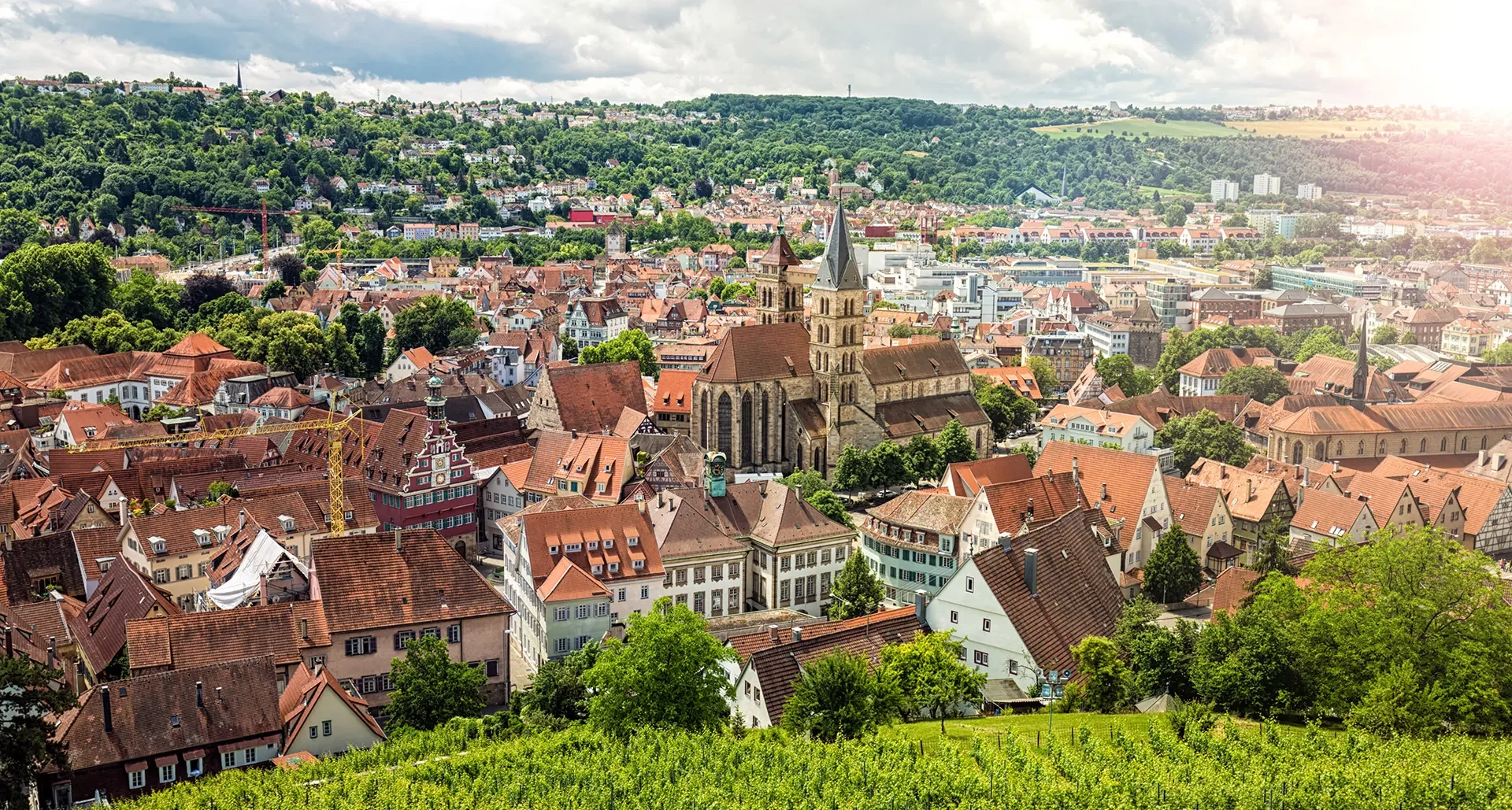 Direct flights
Nantes »

Stuttgart
Monday
Tuesday
Wednesday
Thursday
Friday
Saturday
Sunday
Monday
Tuesday
Wednesday
Thursday
Friday
Saturday
Sunday
Blue figures
: direct flights from Nantes Atlantique Airport.
Best period to travel to

Stuttgart
What Stuttgart has to offer?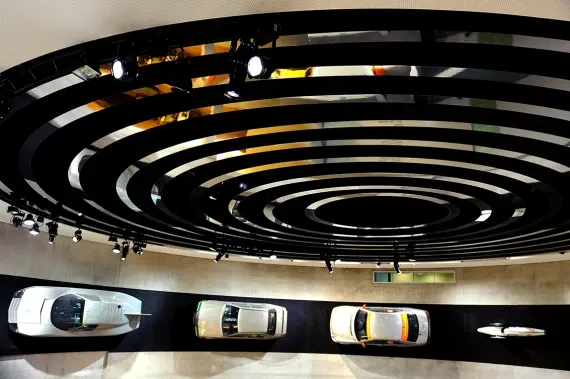 All things car-related!
Did you know that the first car engine was made in Stuttgart? Whether you're into cars or not, you need to check out the Mercedes-Benz and Porsche museums. With over 160 Mercedes and 90 Porsche on display, there's no better place to dive into the history of these two iconic brands. And if you're a massive car enthusiast, head to MotorWorld, an old airport converted into a car museum.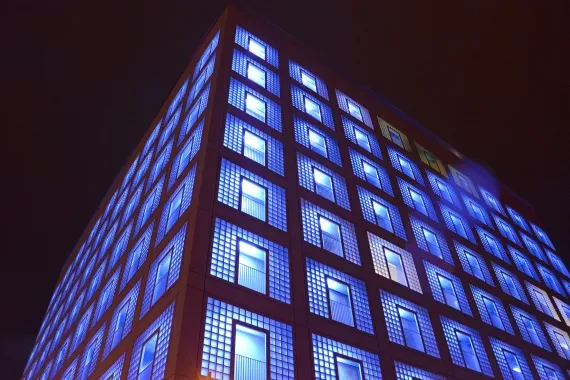 Diverse Architecture
With a unique blend of modern and medieval architecture, Stuttgart is a city that cannot be missed! After a walk through the old Bean Quarter, the Schlossplatz, dating back to the 18th century, head to the minimalist library for a complete change of scenery. Designed by the Korean architect Eun Young Yi, the inside of this 14-metre-high cube is painted with pure white, complemented by a beautiful display of lights.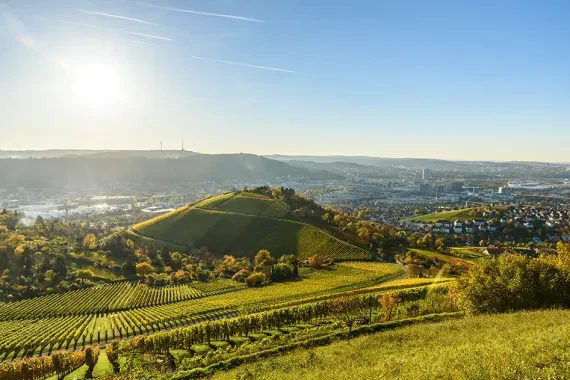 Steps to Nature
When you walk along the streets in the city, you'll notice that a lot of them lead up to the hills. Stuttgart is full of greenery, where you can stop for a picnic in the floral Killesberpark, have a cup of tea in the Weissenburgpark, or climb to the top of Karlshöhe and marvel at the hillside vineyards. Don't forget to visit the beautiful Wilhelma Zoo and Botanical Gardens, which resemble Alhambra in Granada.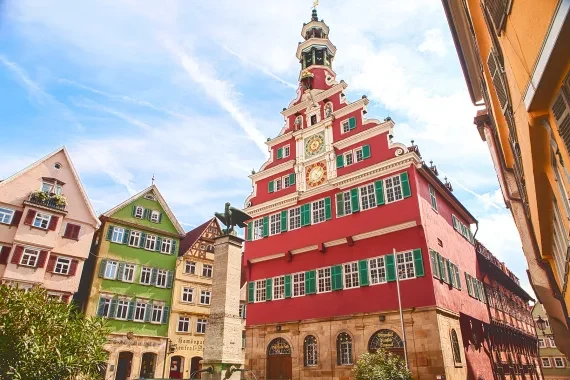 A Stroll along the Canals and Timber-Framed Houses
Just 20 minutes by train from the city, the charming Esslingen am Neckar is one of Germany's oldest towns. The medieval village on the Neckar River is filled with beautiful timber-framed houses, historic gates, small bridges, and romantic canals. It's the perfect place to get out of the city for a little while and get some fresh air.
Nicest pics of

Stuttgart

on Instagram
Feel our destinations' good vibes on our Instagram ! #stuttgart
Add

Stuttgart
Manage replace
Did you choose your destination on your wishlist? Have you completed your travel plan? Manage your lists the way you want!
Want to share your list? This link will allow your recipient to consult the destinations you have selected... and only that!
Access to your wishlist with this link:
Select destination to add to your wishlist