Marrakech
Add to my wishlist
Manage my wishlists
Notify me when special offers are available
I no longer wish to be notified
Glistening, fragrant and vibrant… The capital of southern Morocco is a hotspot for culture and trade alike. At the foot of the mountains, this beautiful city is worth exploring.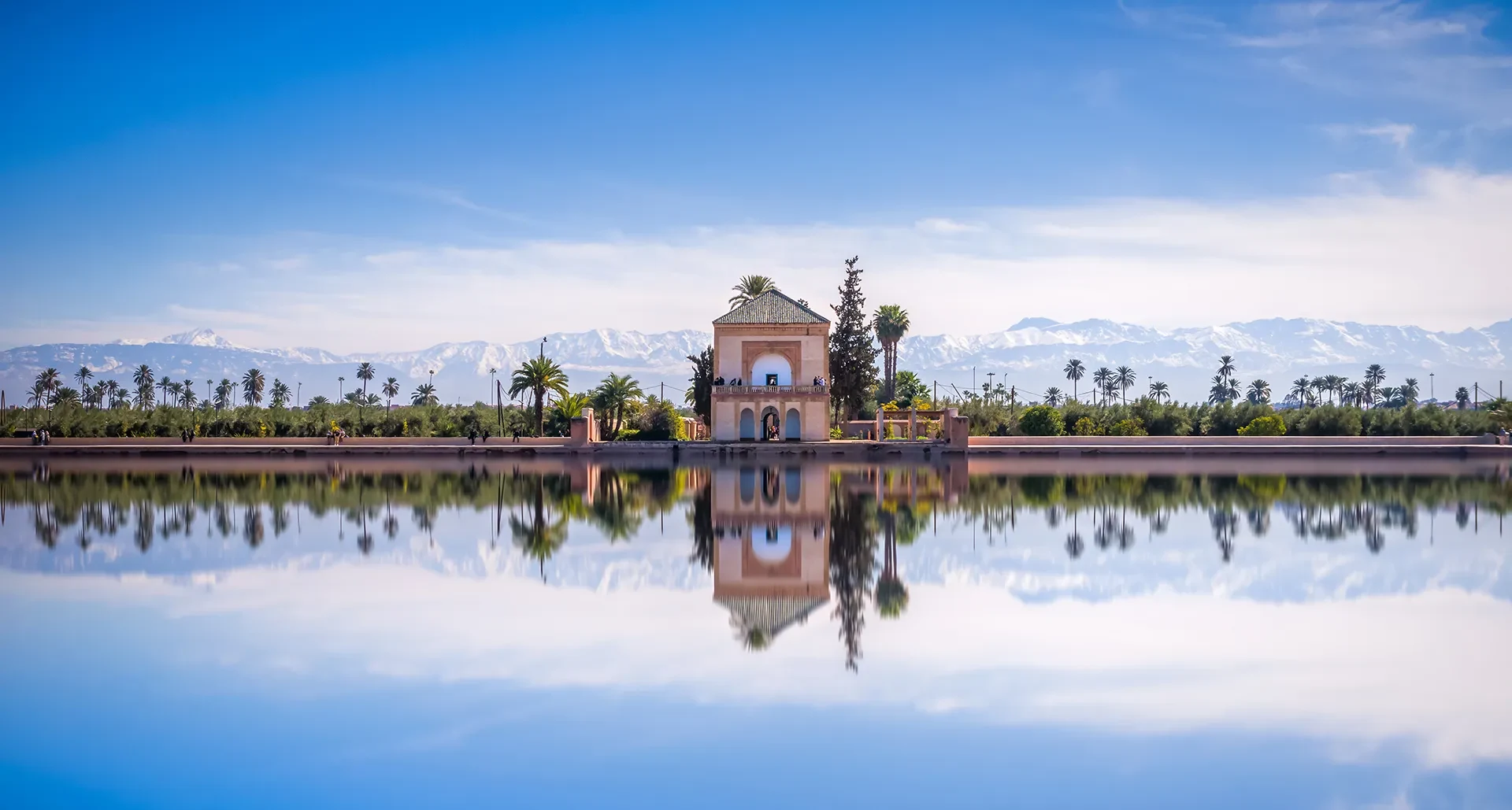 Direct flights
Nantes »

Marrakech
Monday
Tuesday
Wednesday
Thursday
Friday
Saturday
Sunday
Monday
Tuesday
Wednesday
Thursday
Friday
Saturday
Sunday
Blue figures
: direct flights from Nantes Atlantique Airport.
Best period to travel to

Marrakech
Hop on your flight to Marrakech, just 2h45 from Nantes, and soak up the year-round sunshine. Summers, which last between June and September, are usually hot and dry. With winters starting in December, Autumn is very short-lived. Winters are varied, with temperatures raining from 8 to 20℃. It quickly gets hot again in spring, which starts in April. 
Entry requirements and travel documents
You will need to complete the Public Health Passenger Health Form before you travel to Morocco.
You can fill in the form online by clicking on the following link:
What Marrakech has to offer?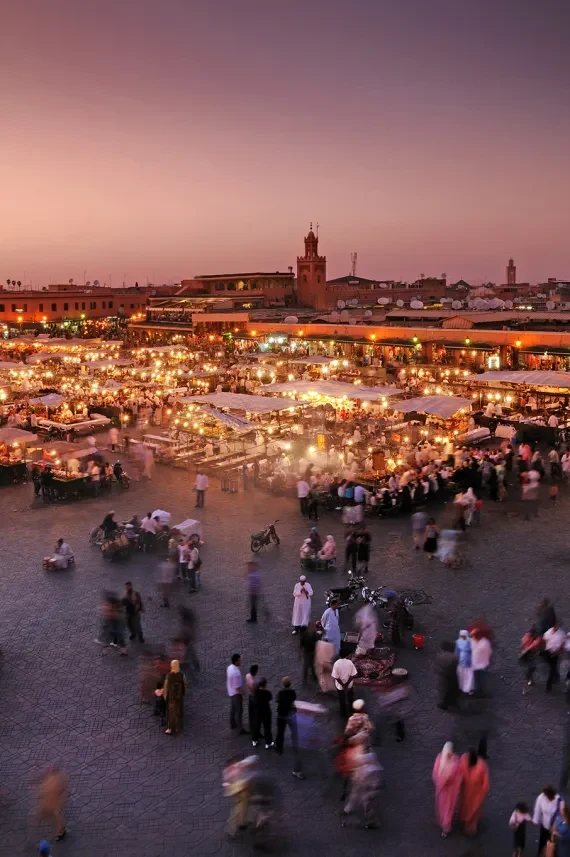 Djemaa el-Fna Square
To get a feel for the city, head to Djemaa el-Fna Square. With daily performances from snake charmers, jugglers and comedians, you're certainly in for a treat! 
Souks
Between the spices, bright colours and hustle and bustle, the Souks are a must-see on your trip to Marrakech.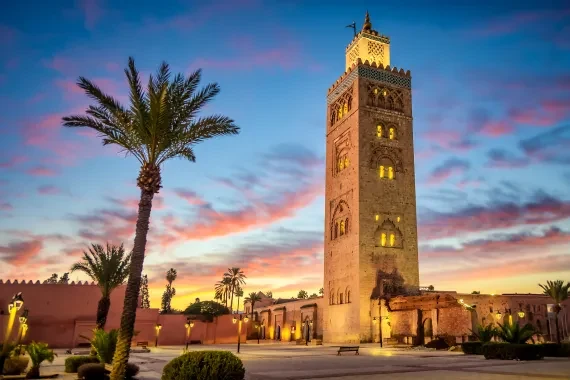 Sites and Monuments
In the heart of the hustle and bustle of the city lies the Koutoubia Mosque. With 69m high minaret tower, this Hispano-Moorish masterpiece has stood here for over 800 years. Don't forget to check out the Saadian tombs in the courtyard of the Kasbah Mosque, the art museum- the sultan's former palace- and the Madrasa- a Koranic school rebuilt in the 16th century.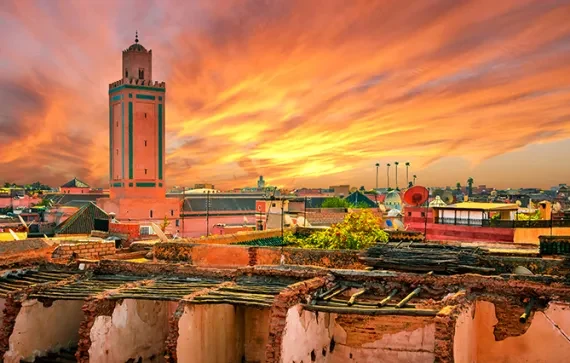 Vibrant Scenery
Between the snow-capped peaks in the High Atlas, terracotta city walls and green gardens, Marrakech has vibrant scenery worth discovering!
Explore the city and its surroundings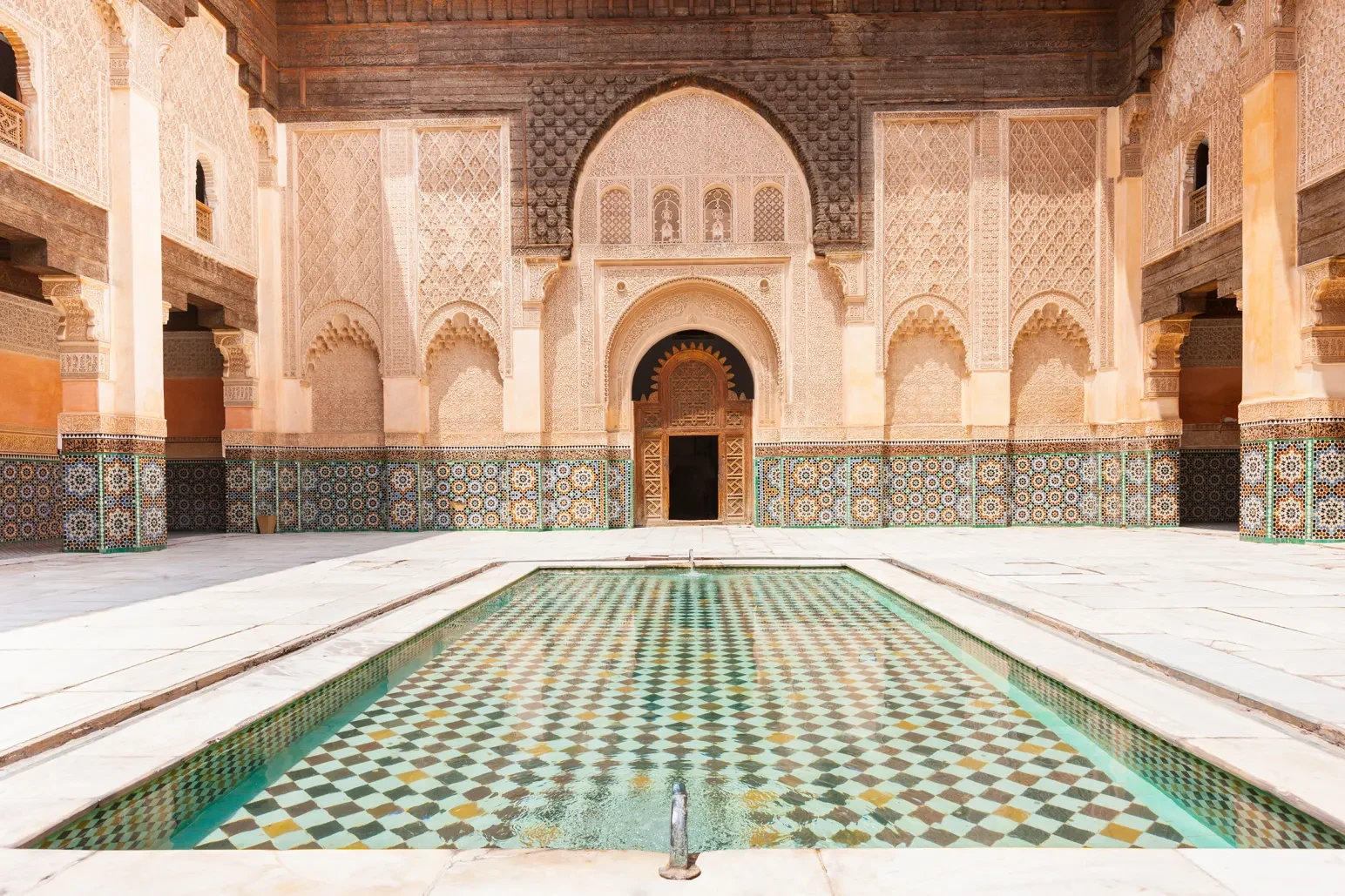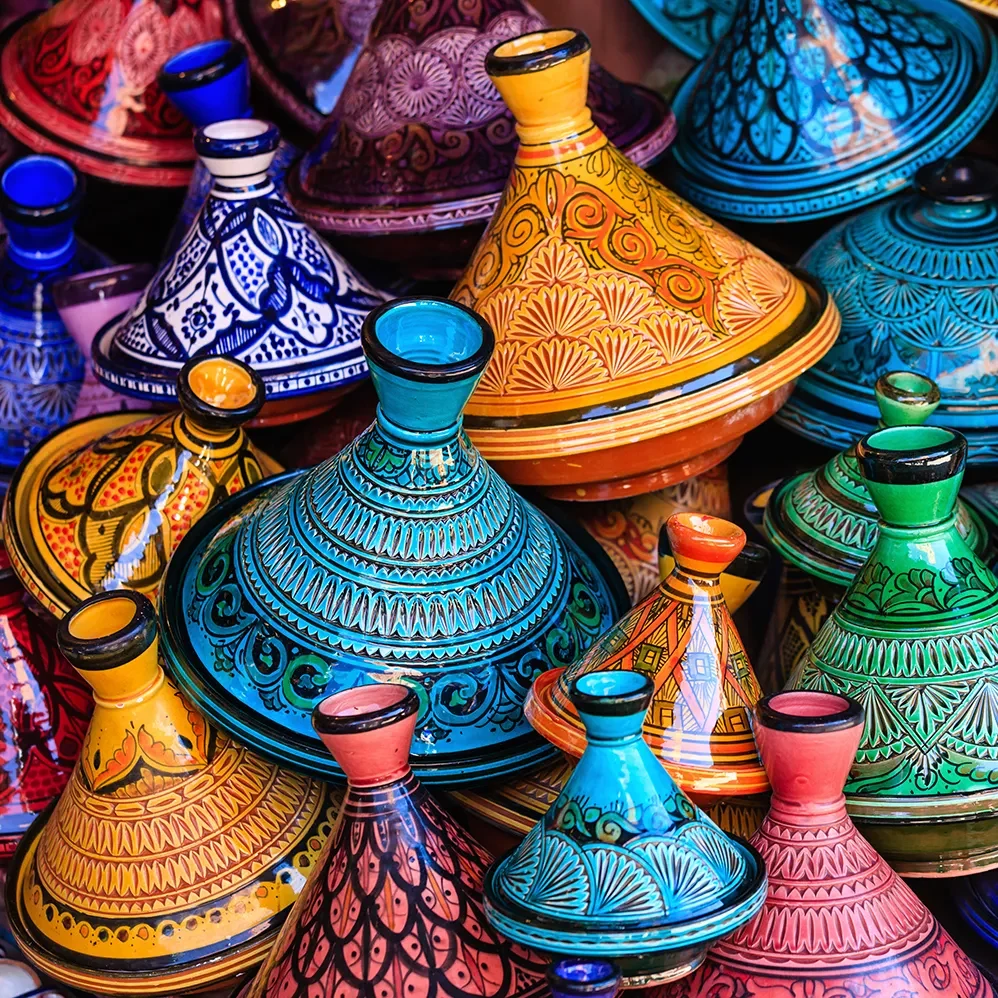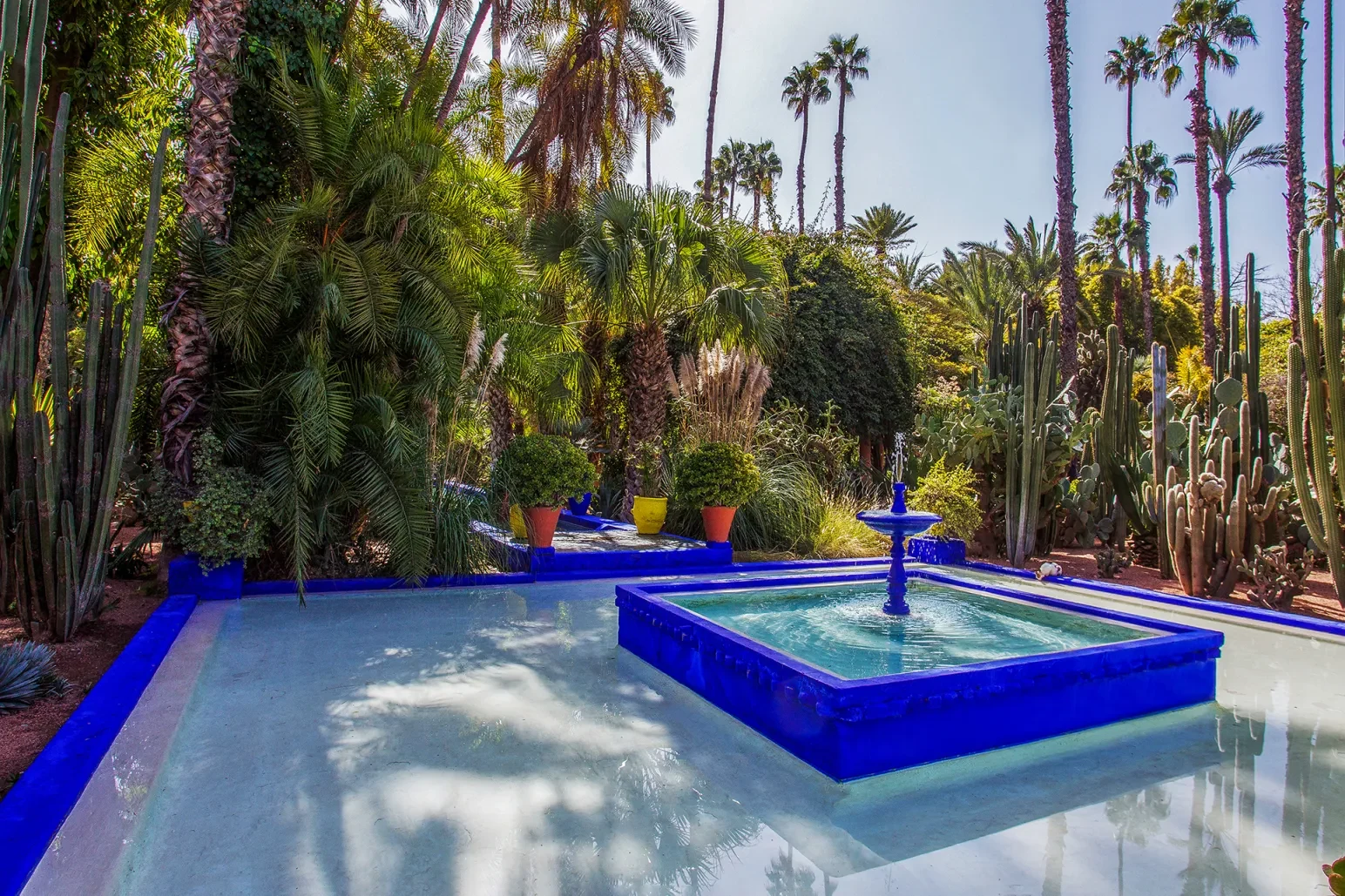 Nicest pics of

Marrakech

on Instagram
Feel our destinations' good vibes on our Instagram ! #marrakech
Add

Marrakech
Manage replace
Did you choose your destination on your wishlist? Have you completed your travel plan? Manage your lists the way you want!
Want to share your list? This link will allow your recipient to consult the destinations you have selected... and only that!
Access to your wishlist with this link:
Select destination to add to your wishlist