Lanzarote
Add to my wishlist
Manage my wishlists
Notify me when special offers are available
I no longer wish to be notified
Fans of French literature will already know Lanzarote quite well. Michael Houellebecqu chose this Canary Island as the setting for his novel La possibilité d'une île, which is not surprising given the beautiful landscapes of this paradise destination!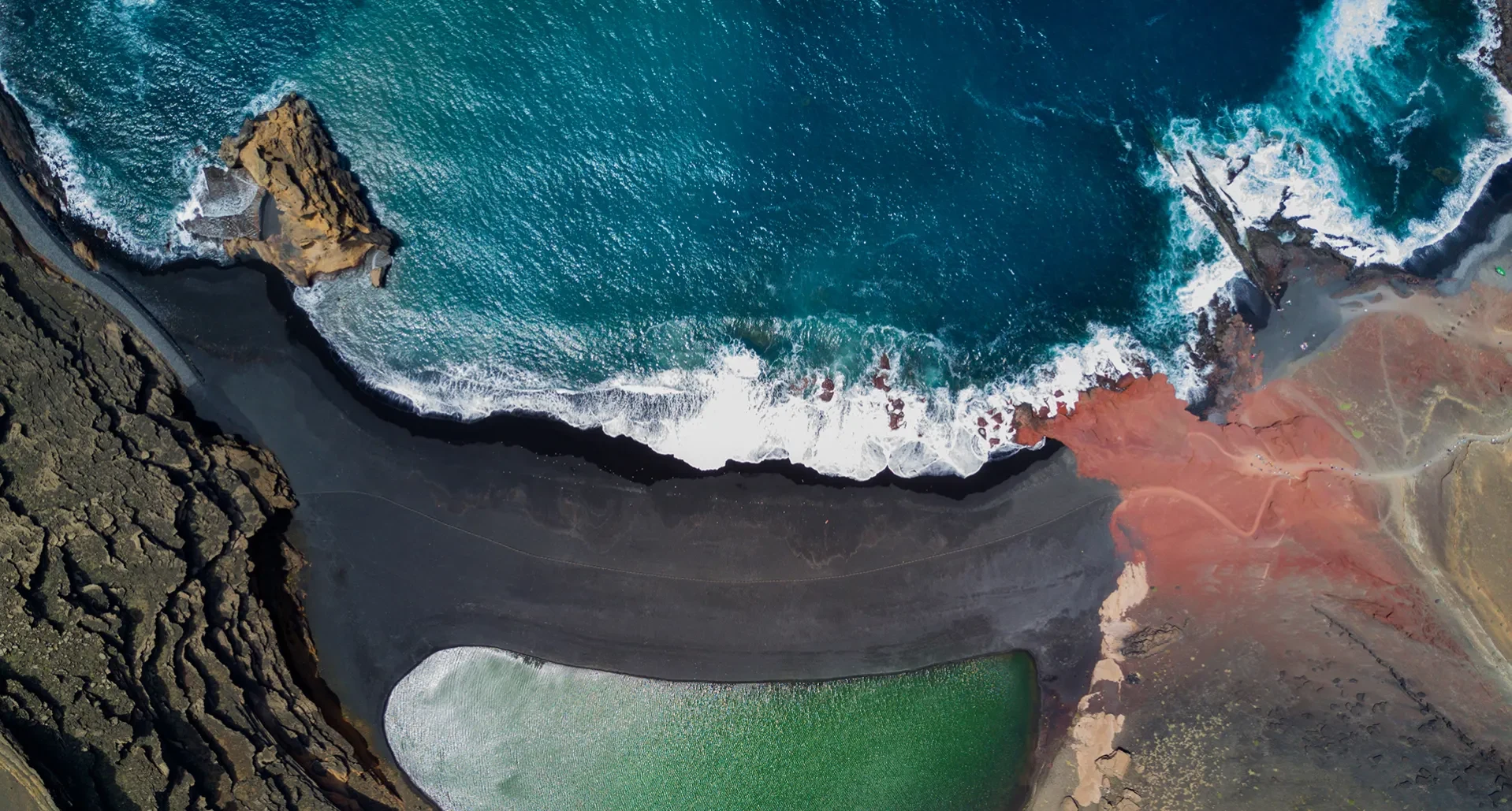 Direct flights
Nantes »

Lanzarote
Monday
Tuesday
Wednesday
Thursday
Friday
Saturday
Sunday
Monday
Tuesday
Wednesday
Thursday
Friday
Saturday
Sunday
Blue figures
: direct flights from Nantes Atlantique Airport.
Best period to travel to

Lanzarote
With summer weather, heavenly beaches and beautiful landscape, there's never a dull moment in Lanzarote (both literally and figuratively!). It's certainly a treat for its visitors, who flog to this Canary Island all year round. The weather is hottest from June to October, with the average temperature sitting around 30℃. It's the winds from the ocean and cool canary current that make the heat so pleasant. Although a little lower from November onwards, it's still warm, with temperatures between 15 and 20℃.
What Lanzarote has to offer?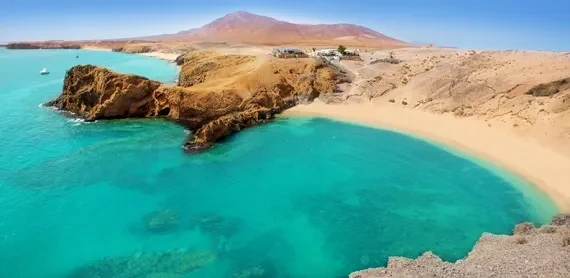 Breathtaking Views!
With an average temperature of 22℃, a never-ending clear-blue sky, and sea that is bright blue… There's no doubt that Lanzarote, in the east other archipelago and 140km from the Moroccan coast, is a paradise! Its beaches and volcanoes make the island a great place for nature lovers. So much so that its exceptional flora has earned it the title of "biosphere reserve", awarded by UNESCO in 1923.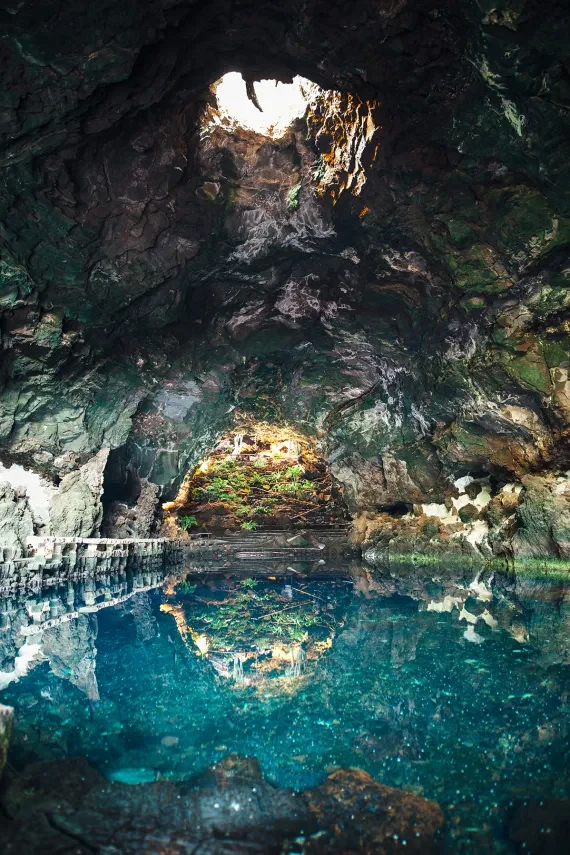 Myths and Legends
Inhabited for over two decades, a trip to Lanzarote is a trip through centuries of history... and myths! According to Plato, Lanzarote is a part of Atlantis which emerged from the sea, home to a civilisation that dares to defy the gods. A 7km tunnel dug naturally under the earth even bears the name of the legendary city and is said to lead to the sunken continent. Lanzarote was also a perfect refuge for its 16th-century inhabitants, allowing them to protect themselves from pirate attacks.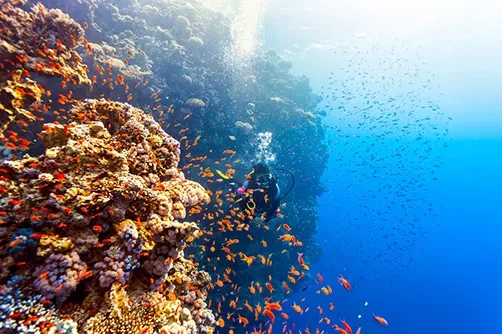 Underwater Trips!
A haven for both nature lovers and sunbathers, anything is possible on Lanzarote! And between foot, bike and even parachute, Lanzarote is also a great destination for sports enthusiasts. And with diving trips up to 40m below sea level, it is hard to resist the opportunity to swim among groupers, rays and a huge variety of other colourful species!
Explore the city and its surroundings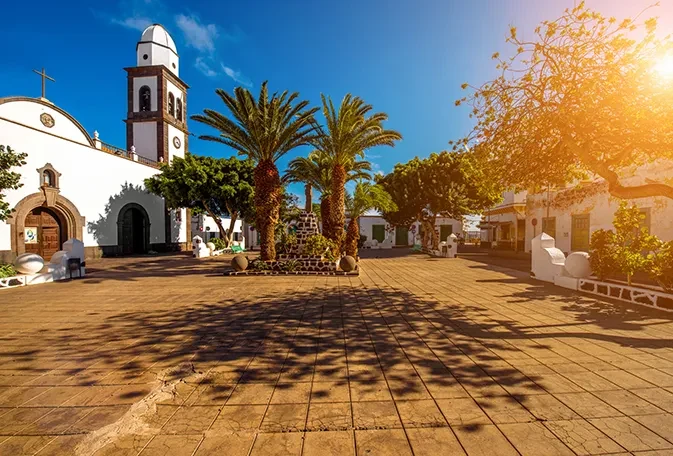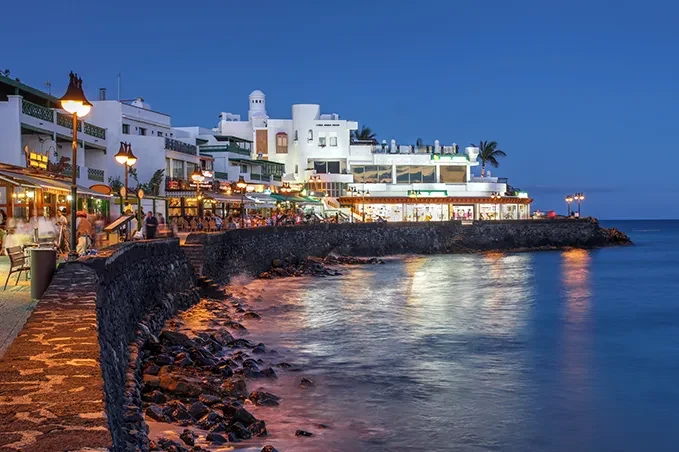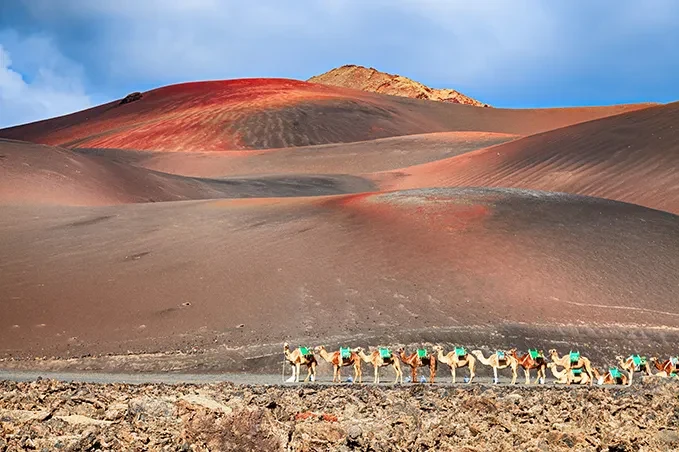 Nicest pics of

Lanzarote

on Instagram
Feel our destinations' good vibes on our Instagram ! #lanzarote
Add

Lanzarote
Manage replace
Did you choose your destination on your wishlist? Have you completed your travel plan? Manage your lists the way you want!
Want to share your list? This link will allow your recipient to consult the destinations you have selected... and only that!
Access to your wishlist with this link:
Select destination to add to your wishlist