Seville
Add to my wishlist
Manage my wishlists
Notify me when special offers are available
I no longer wish to be notified
Between the Arab elegance, Christian splendour and New World opulence Seville is defiantly a place worth visiting. A once turbulent past has given birth to a multicultural oasis that can only be described as extraordinary!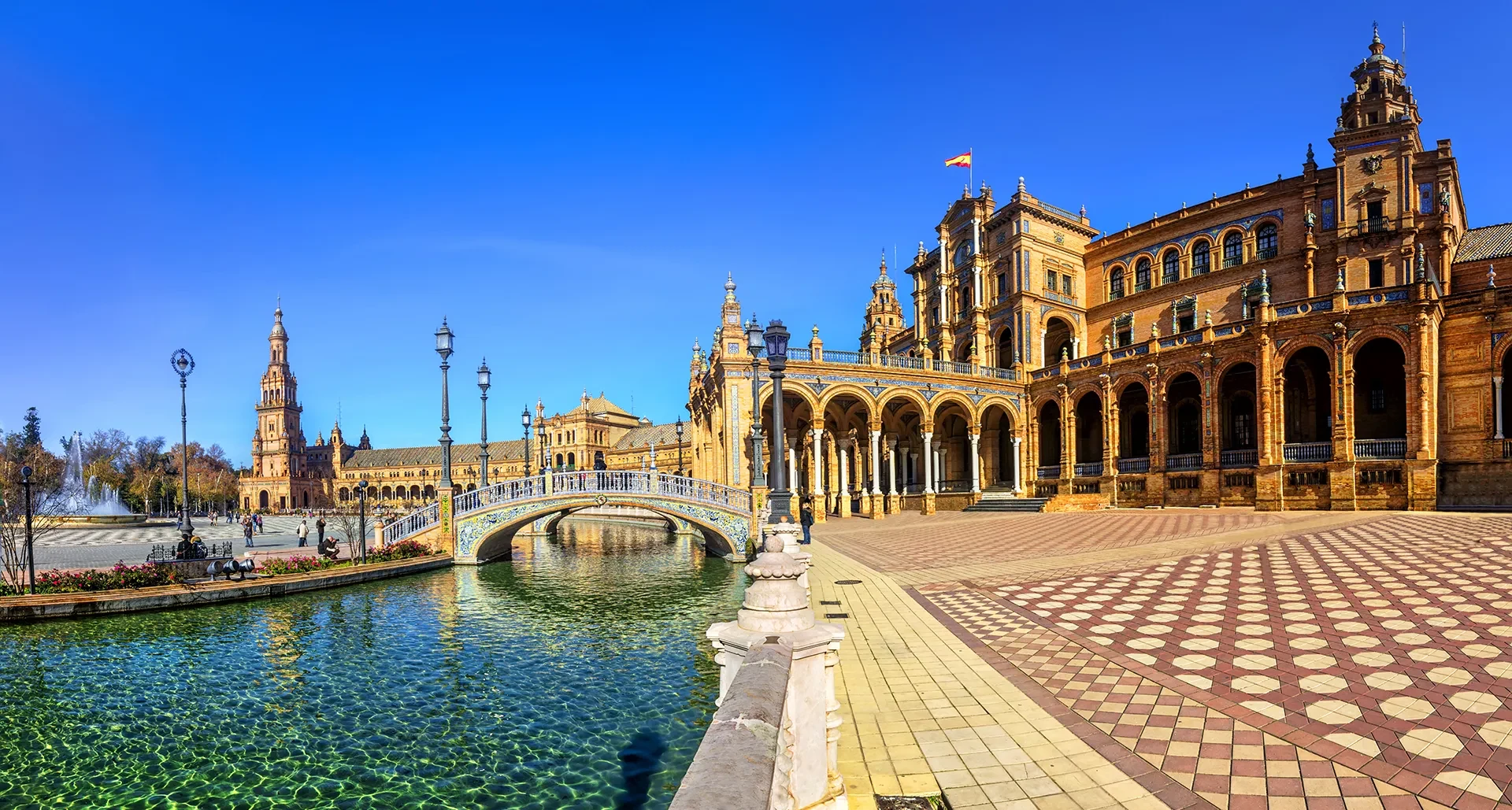 Direct flights
Nantes »

Seville
Monday
Tuesday
Wednesday
Thursday
Friday
Saturday
Sunday
Monday
Tuesday
Wednesday
Thursday
Friday
Saturday
Sunday
Blue figures
: direct flights from Nantes Atlantique Airport.
Best period to travel to

Seville
Located in the south of Spain, Seville has nice weather all year round. Summer starts in April and is usually very hot and dry. With the long, sunny days you can make the most of the hot weather on the south coast of Spain. Autumn begins in September and is usually humid. The cool breeze in winter gives you the perfect opportunity to visit one of the many well-known museums in this Andalusian capital.
What Seville has to offer?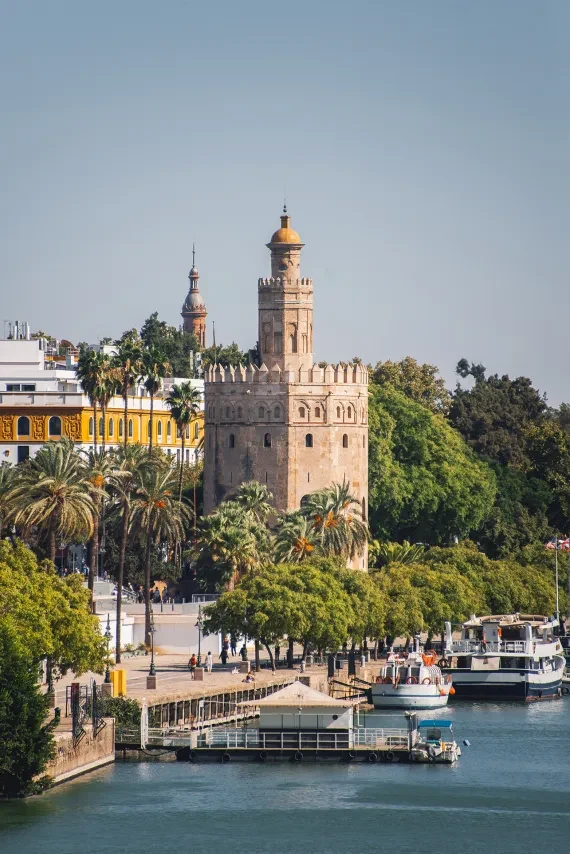 Arabic Architecture
The Torre del Oro, an octagonal tower with golden hues that light up Guadalquivir, is one of the monuments that has survived from the Muslim period, alongside a few other remains from the great 12th-century mosque including the Orange Tree courtyard and the Giralda, the old minaret.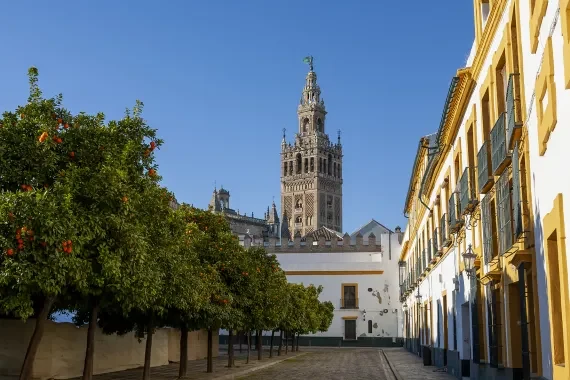 The Christian Influence
To celebrate recapturing the city in 1248, the Christians built a grand and elaborate Cathedral. This masterpiece combines elements of Gothic and Renaissance architecture, as well as characteristics of the Mudéjar style, developed by the Arabs under Christian rule.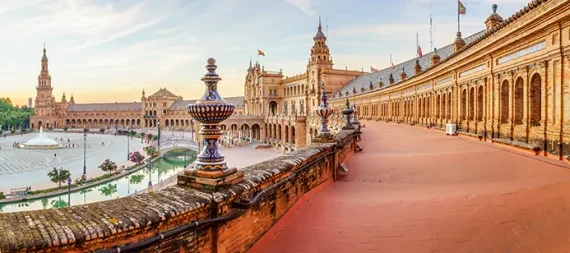 The Discovery of Americas
The Guadalquivir River meant that the city benefited enormously from the American Conquest. This part of the city's history is marked today in Plaza de España by the dome-shaped building with the azulejos (glazed ceramic tiles).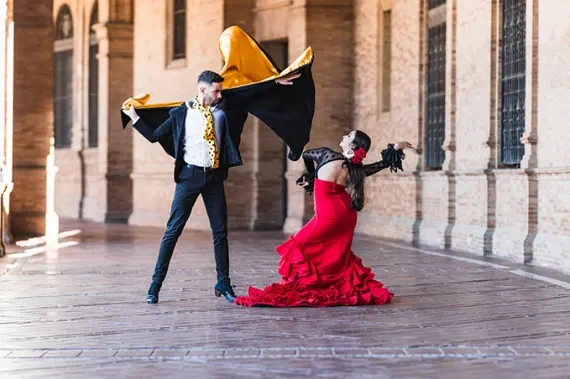 Culture and Festivals
With so much to offer, it's easy to get lost in one of the narrow streets filled with mansions and sumptuous, sun-drenched patios. But don't be deceived by the tranquil scenery; this dazzling city certainly knows how to throw an event or two! The Holy Week, the Fair, the vibrant flamenco dresses…don't miss out on the fiesta!
Our favourite hotels in Seville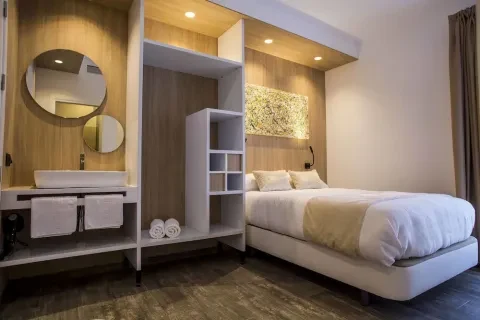 Sevilla Santa Justa
Seville
A charming, family-friendly hostel.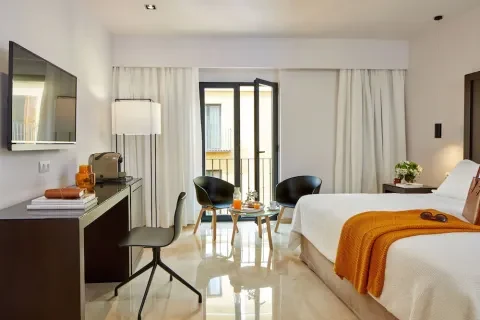 A 19th-century house-converted hotel in the heart of Seville. Lots of facilities available, including a swimming pool!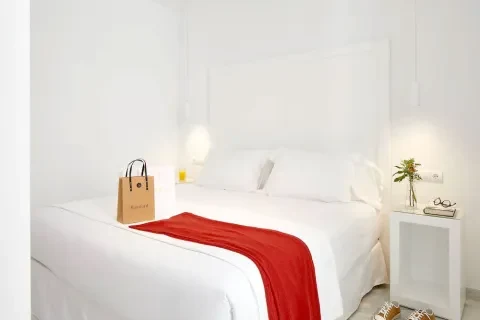 Ideally located near the Giralda and Cathedral.
Explore the city and its surroundings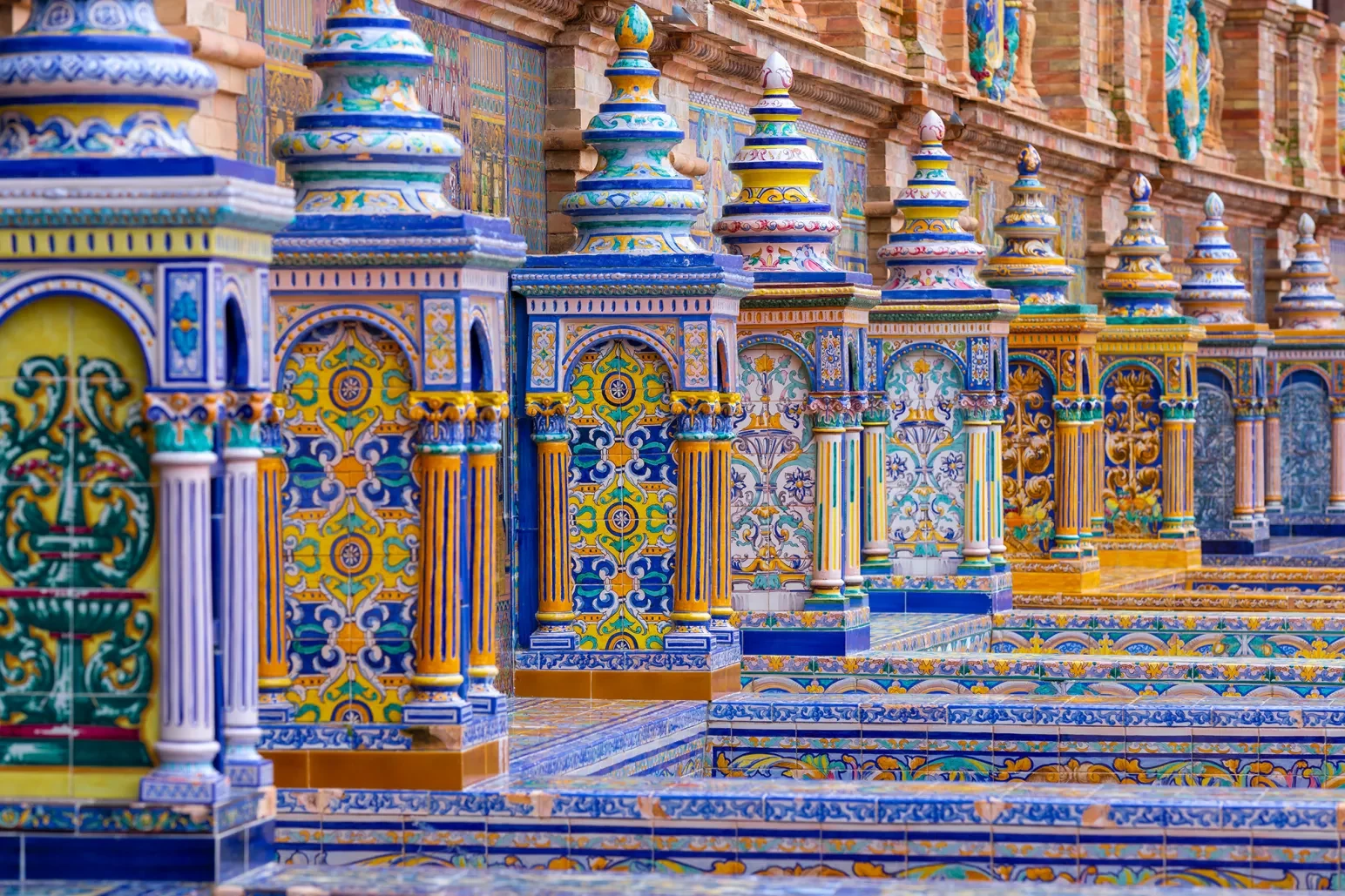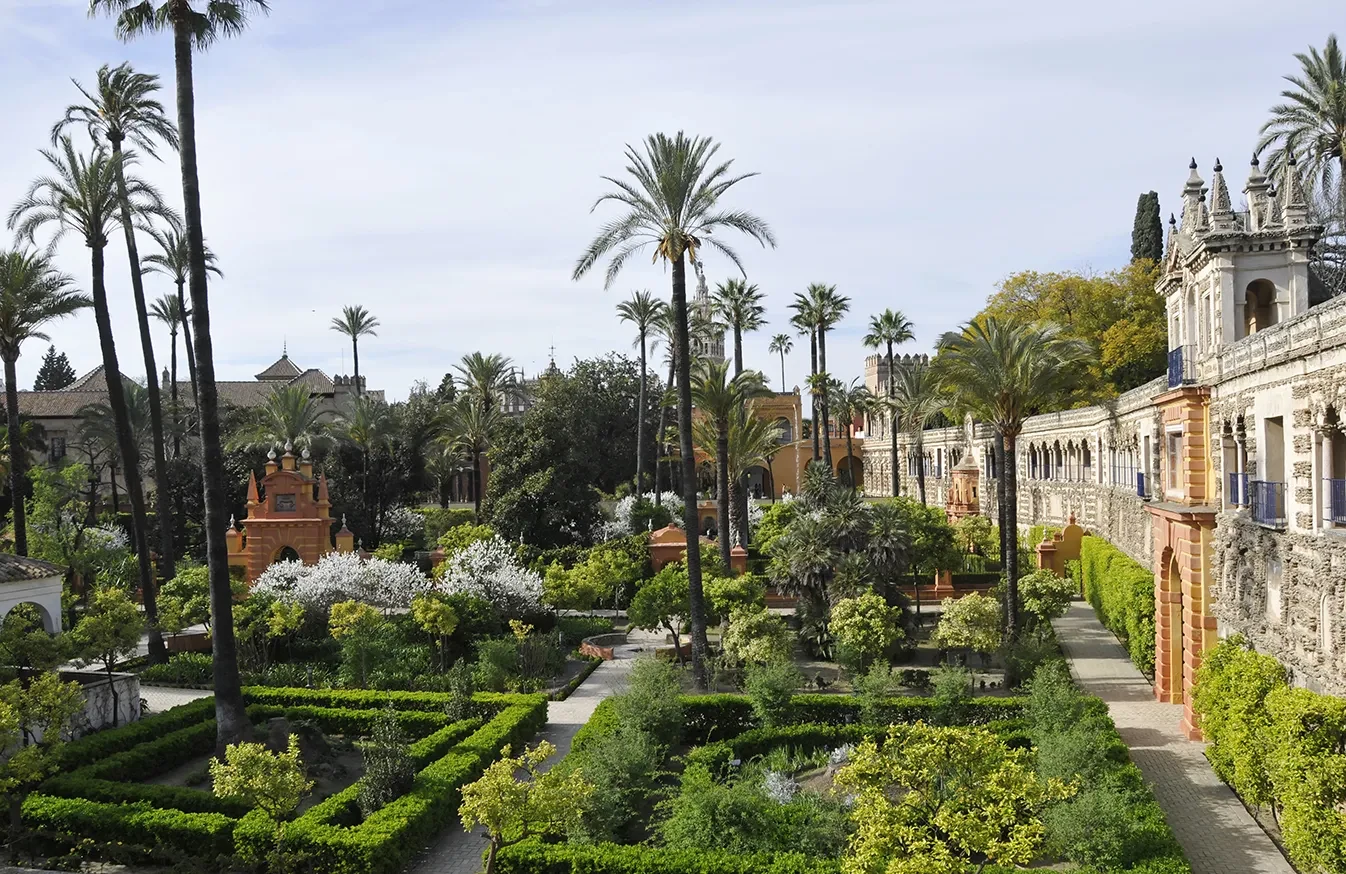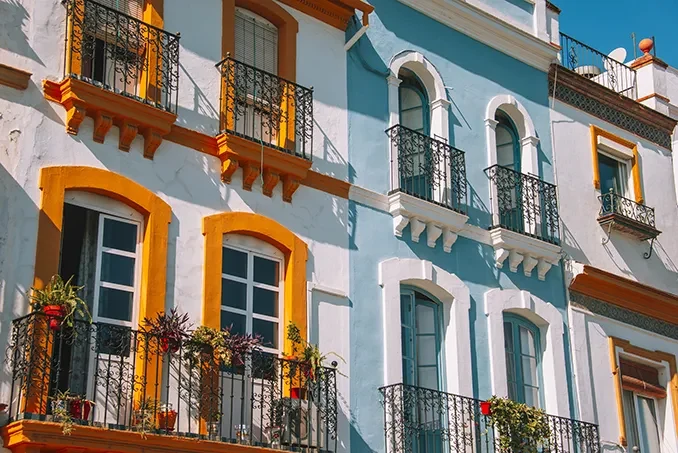 Add

Seville
Manage replace
Did you choose your destination on your wishlist? Have you completed your travel plan? Manage your lists the way you want!
Want to share your list? This link will allow your recipient to consult the destinations you have selected... and only that!
Access to your wishlist with this link:
Select destination to add to your wishlist