Istanbul
Add to my wishlist
Manage my wishlists
Notify me when special offers are available
I no longer wish to be notified
With one foot in the West and the other in the East, Istanbul is a melting pot of civilisations… and one of the world's greatest cultural capitals!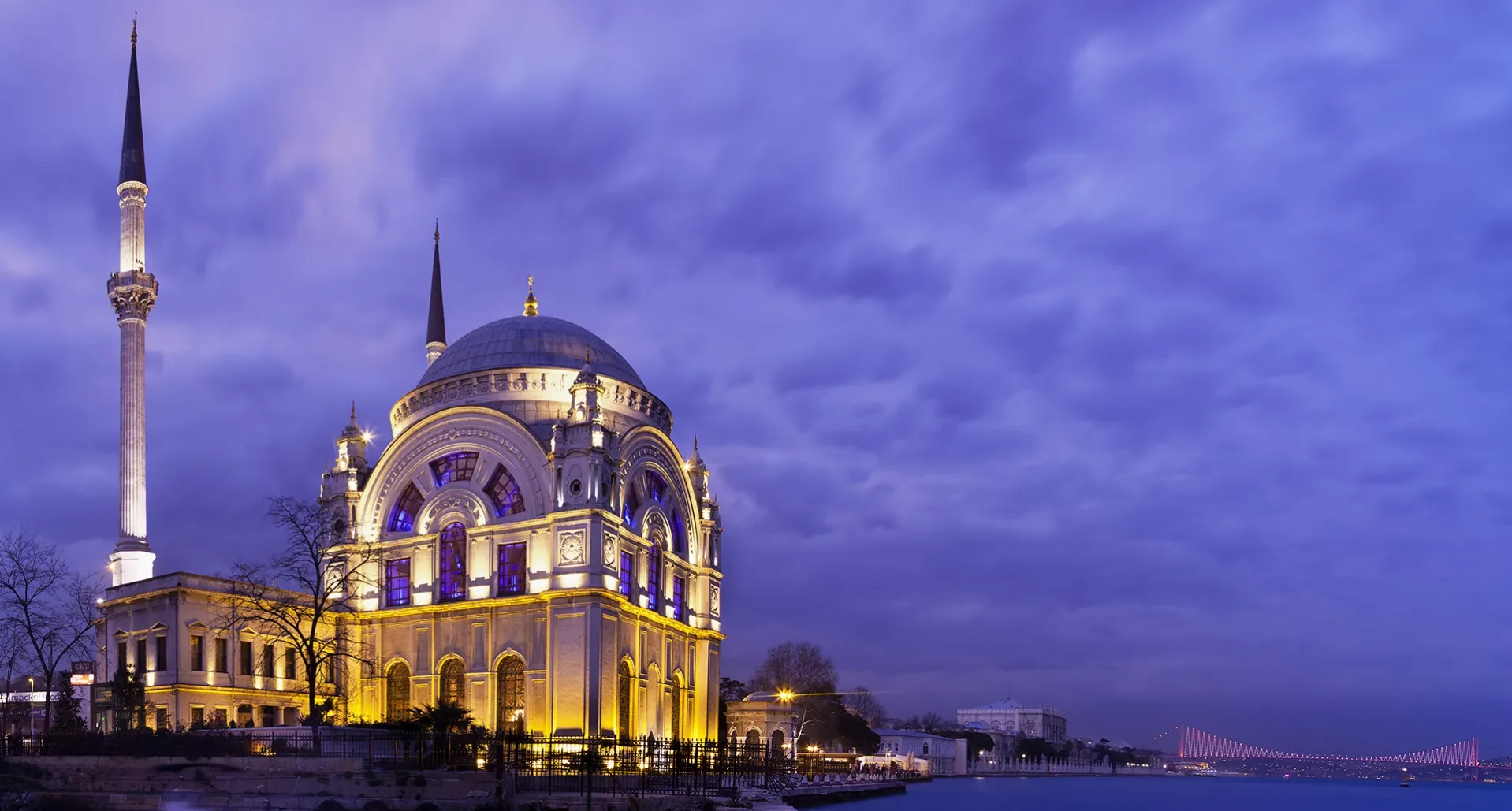 Direct flights
Nantes »

Istanbul
Monday
Tuesday
Wednesday
Thursday
Friday
Saturday
Sunday
Monday
Tuesday
Wednesday
Thursday
Friday
Saturday
Sunday
Blue figures
: direct flights from Nantes Atlantique Airport.
Best period to travel to

Istanbul
What Istanbul has to offer?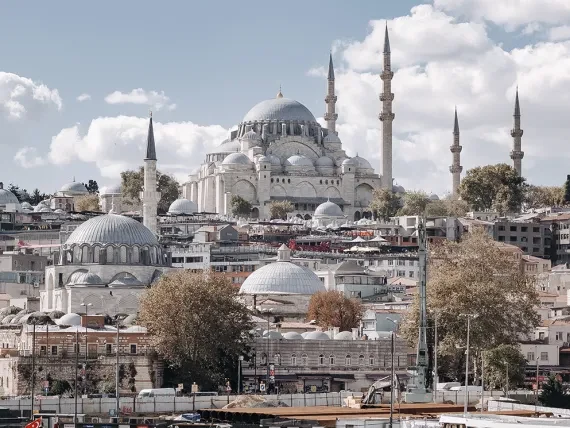 Beautiful Mosques and the Grand Bazaar
With over 1000 minarets dotted around the city, you'll never miss the call to prayer, 5 times a day. What's more, the historic city centre is home to many architectural gems: Hagia Sophia, the Blue Mosque, the Süleymaniye Mosque... These tranquil scenes contrast with the hustle and bustle of the neighbouring Grand Bazaar, which awakens all the senses: starting with the haggling of the locals.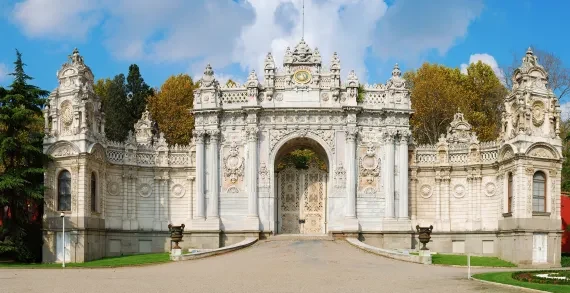 Beautiful Palaces of the Ottoman Empire
In 1922, Mustafa Kemal "Atatürk" (father of the Turks) founded the Republic, uniting all the seven countries of the Ottoman Empire. The Sultans had built themselves majestic palaces, now transformed into museums: firstly Topkapı, a 70-hectare complex built on the site of the ancient Byzantine acropolis; then summer palaces such as Dolmabahçe - which was to become the main palace -, Beylerbeyi and Küçüksu, located on the eastern bank.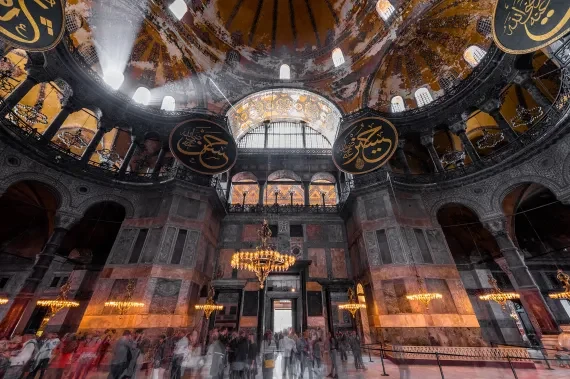 Underground Basilica Cistern
Just a stone's throw from the Blue Mosque, a huge underground cistern was built in the 6th century. It can hold around 100,000 tonnes  of water and was given the name Basilica for its exceptional architecture. The monument boasts an impressive count of 336 marble columns, with intricate sculptures adorning some of them. It is a unique sight and a wonderful spot to take a refreshing break from the scorching sun.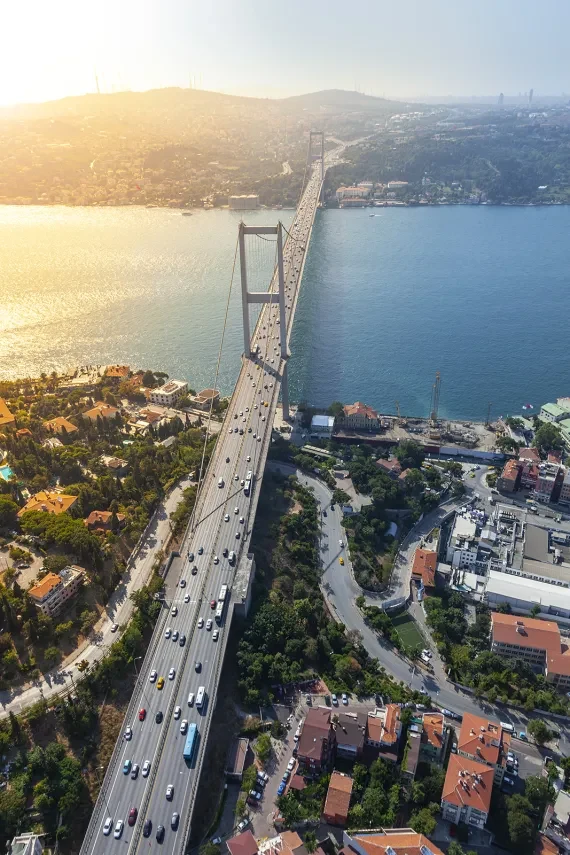 On the Bosphorus, between Two Worlds
Once known as the ancient city of Byzantium, and then Constantinople, the city has always linked the East and West. Along both banks of the Bosphorus, Istanbul is a city full of rich heritage. Whether you're with the locals in a vapür or cruising along the Golden Horn at sunset, sailing on the Bosphorus is a magical, unmissable experience.
Explore the city and its surroundings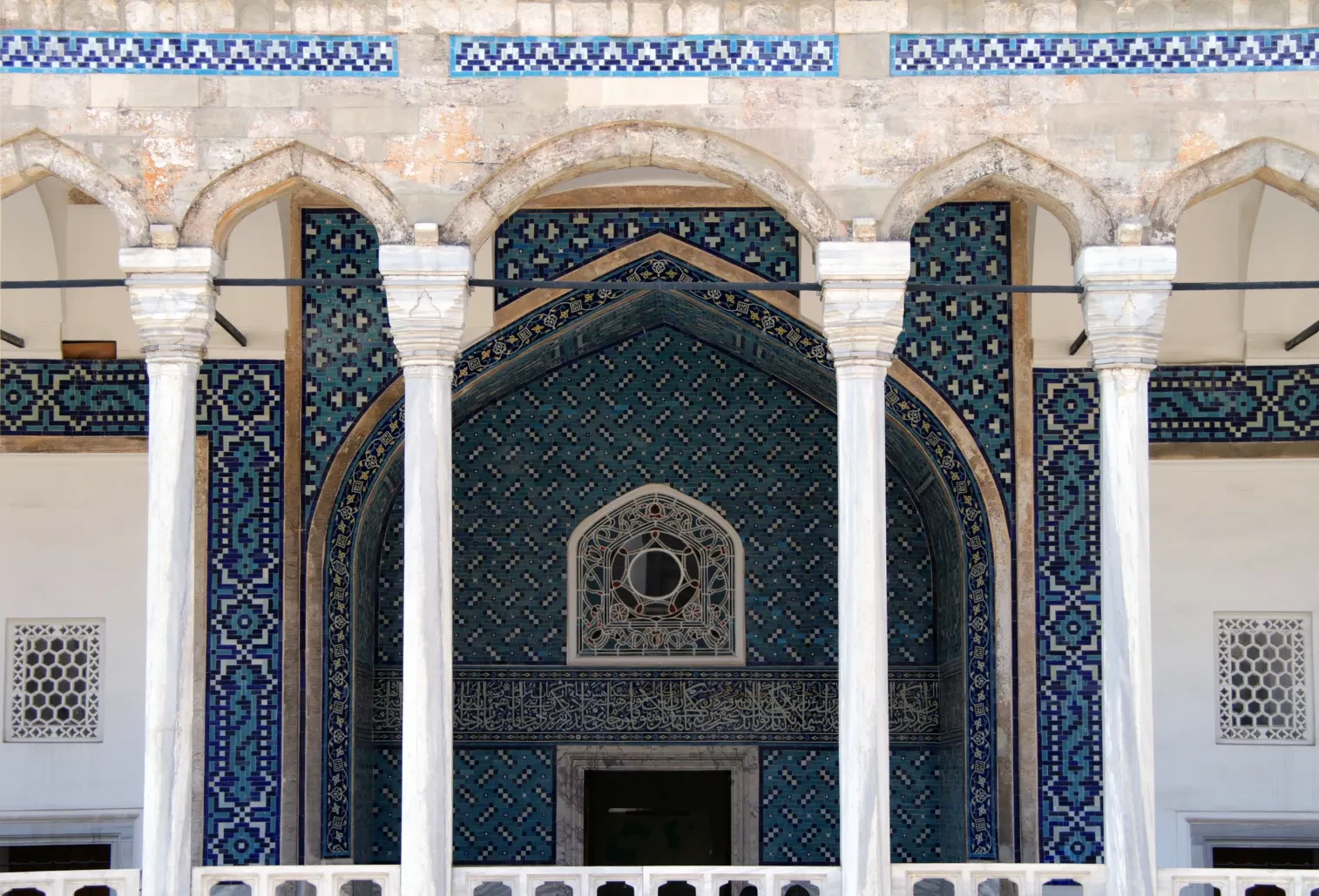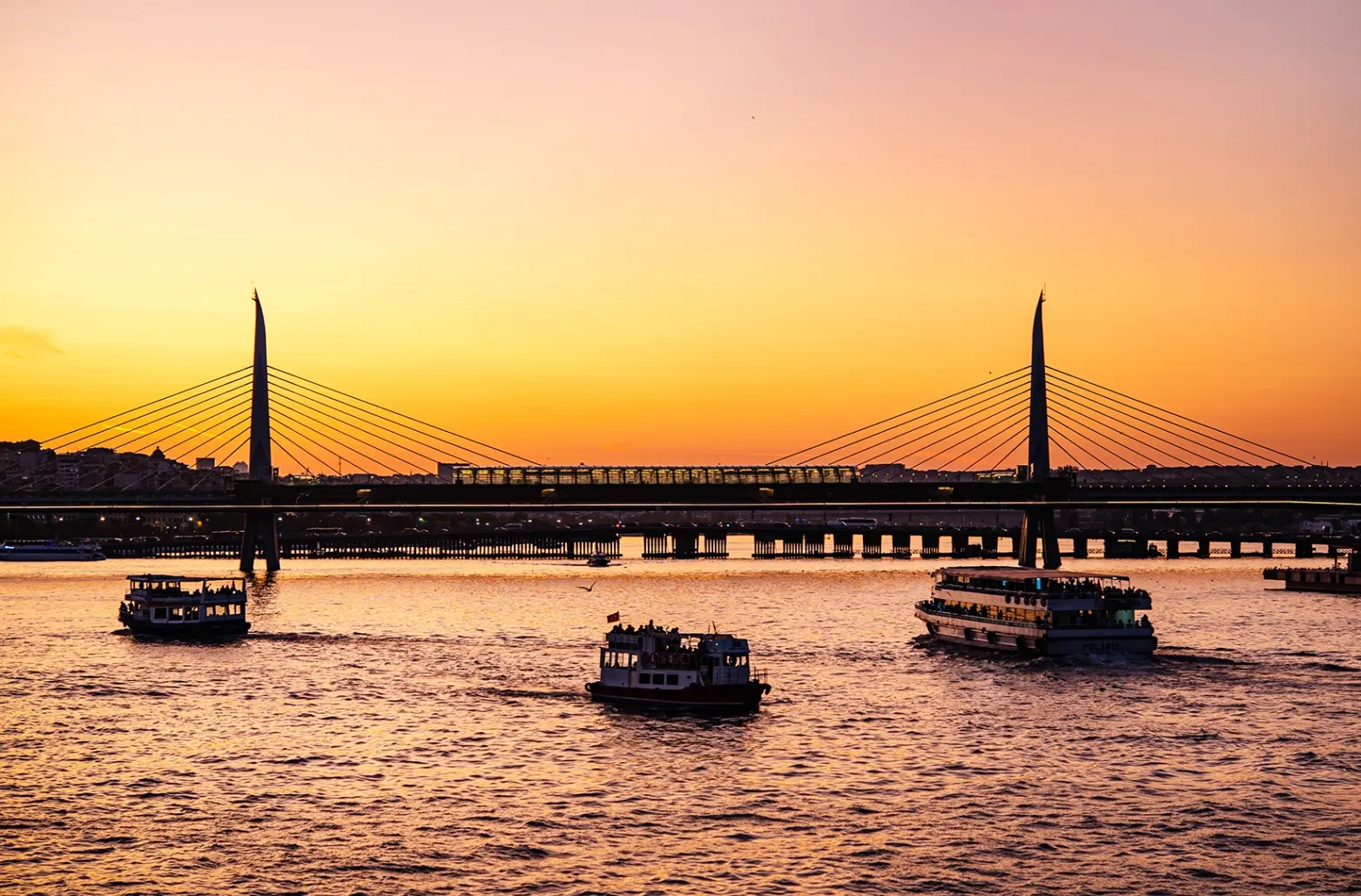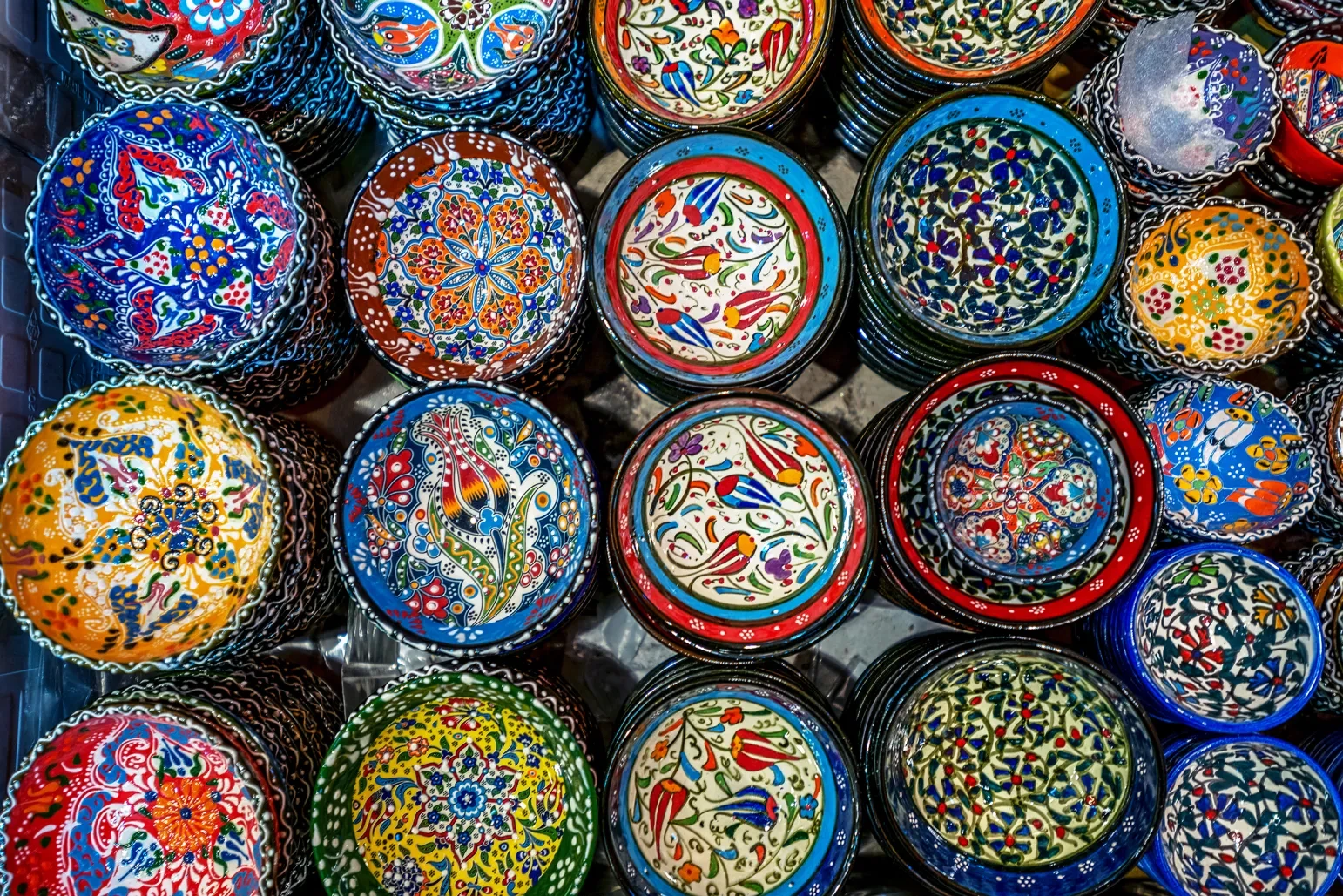 Add

Istanbul
Manage replace
Did you choose your destination on your wishlist? Have you completed your travel plan? Manage your lists the way you want!
Want to share your list? This link will allow your recipient to consult the destinations you have selected... and only that!
Access to your wishlist with this link:
Select destination to add to your wishlist