Brindisi
Add to my wishlist
Manage my wishlists
Notify me when special offers are available
I no longer wish to be notified
Italian, Franco-Provençal
Hop on your flight to Brindisi, just 2.5 hours away from Nantes, and discover Puglia!
Discover the Castellana caves near Polignano a Mare, visit the Trulli di Alberobello and the Sassi di Matera, admire the olive groves from Ostuni and don't miss a visit to the baroque town of Lecce, as well as Bari, Monopoli, Locorotondo, Cisternino, Gallipoli… and many more!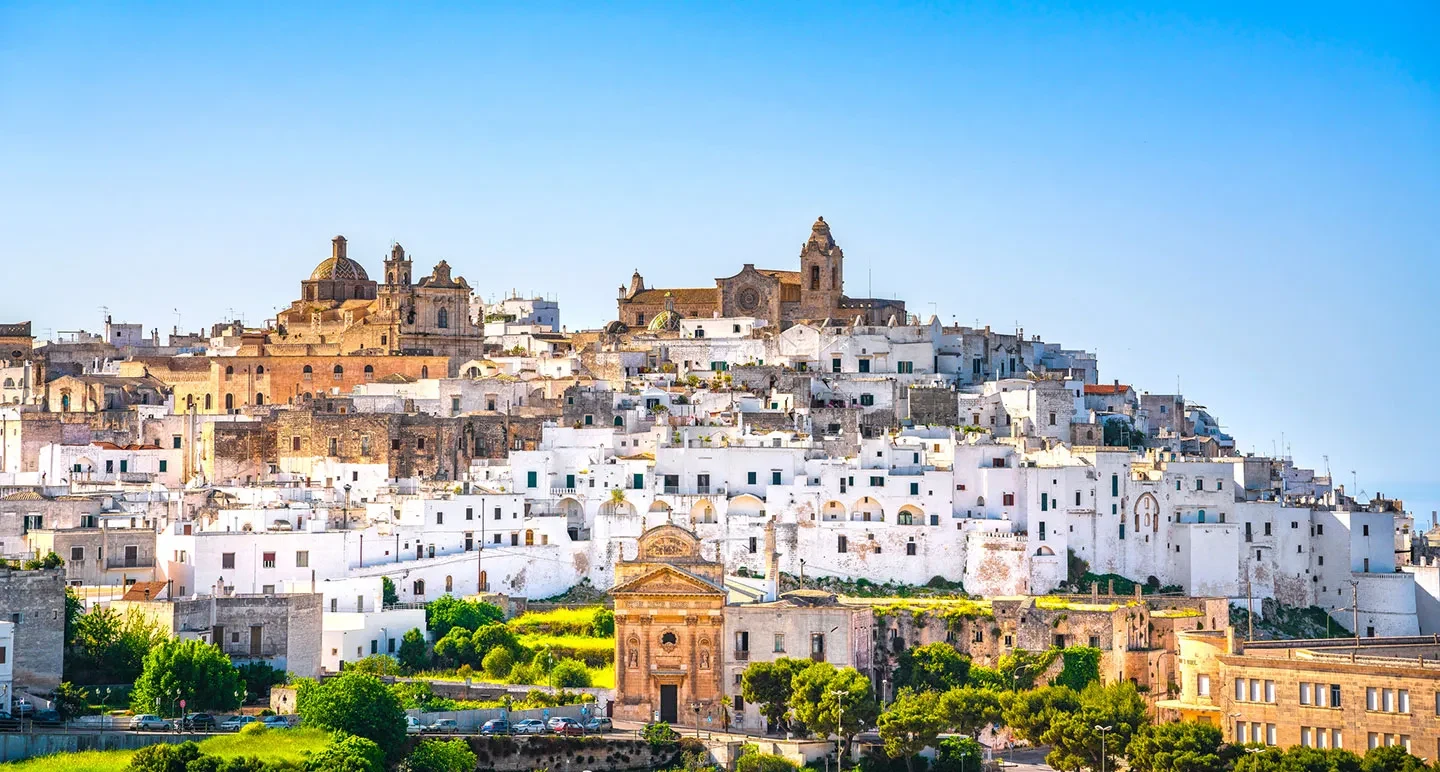 Direct flights
Nantes »

Brindisi
Monday
Tuesday
Wednesday
Thursday
Friday
Saturday
Sunday
Monday
Tuesday
Wednesday
Thursday
Friday
Saturday
Sunday
Blue figures
: direct flights from Nantes Atlantique Airport.
Best period to travel to

Brindisi
In the Apulia region, Brindisi has a Mediterranean climate and an average temperature of around 17℃ (although this varies depending on the season). With an abundance of wildflowers, few tourists and mild temperatures, spring is one of the best seasons to visit Puglia; however, the sea can be a little bit chilly. July and August are the season for music festivals, and also the hottest and busiest of the year. Autumn is perfect for hiking and new wine festivals.
What Brindisi has to offer?
Hikes in the Italian Sun
From the moment you step off the plane, you will be greeted by the bright sunshine high in the skyline of Puglia. As you make your way through the windy narrow streets, the colourful houses, singing conversations and washing lines hanging from the windows will give you a little taste of southern Italy. Brindisi also has a rich heritage reflected in its architecture: the Roman Column (over 2300 years old), its archaeological museum and its many Baroque churches.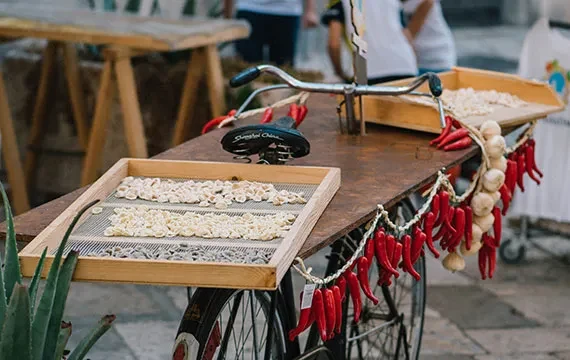 Buon appetito !
Let's face it: when it comes to cooking Italians do it best! And the port city of Brindisi is no exception to this. In Brindisi, you can enjoy a bit of burrata with your frittata or freshly caught seafood and fish. Every region has its own pasta in Italy! In Puglia its orecchiette. They owe their name to their shape, which resembles a small ear. You need to try it with anchovies, chickpeas and sautéed turnip spouts! For dessert, try homemade ice cream or Pasticciotto with pastry cream.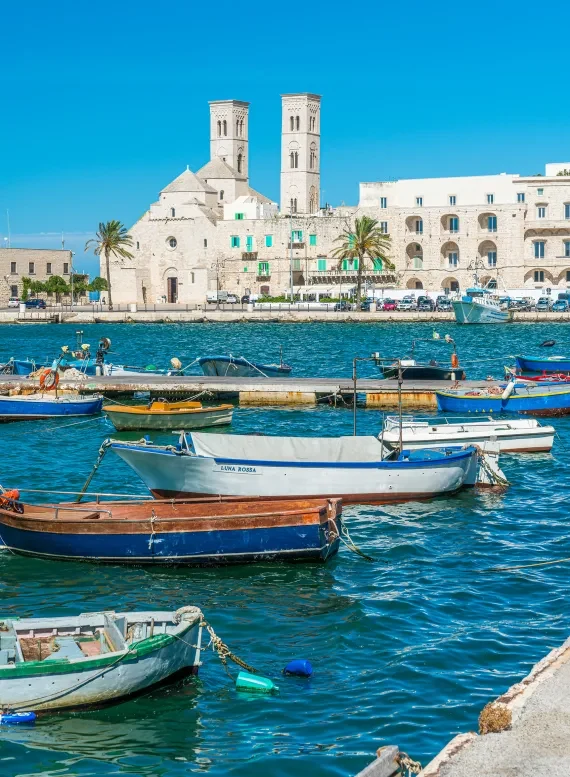 Beach and Boat Trips
After a stroll along the port, take a boat ride to Alfonsino Castle and its medieval fortress. This is a great way to get a different view of the city, watching the sunset over the water. And a holiday in Brindisi is the perfect time for a dip in the water and a spot of sunbathing. With fine sandy beaches and crystal-clear water, it's no wonder Brindisi is often compared to the Maldives. And all this is just 2.5 hours from Nantes!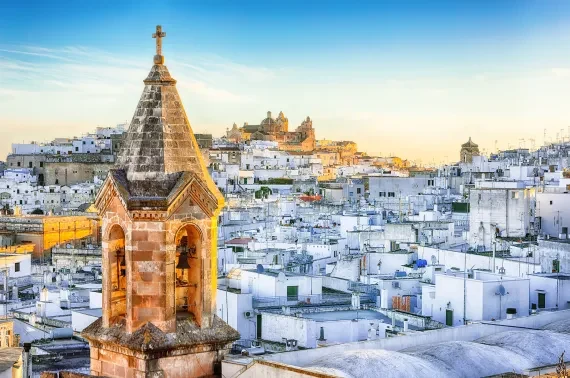 Puglia by Train
Brindisi is not too far from Puglia. By train, you can reach Lecce in 25 minutes; and Bari in just over an hour. It's a quick and cheap way to get from town to town. Stop off in the white hilltop town of Ostuni or Monopoli for a dip in the wild covers. Finally, don't miss Bari, the region's capital, with its charming historic centre and St. Nicholas Basilica.
Explore the city and its surroundings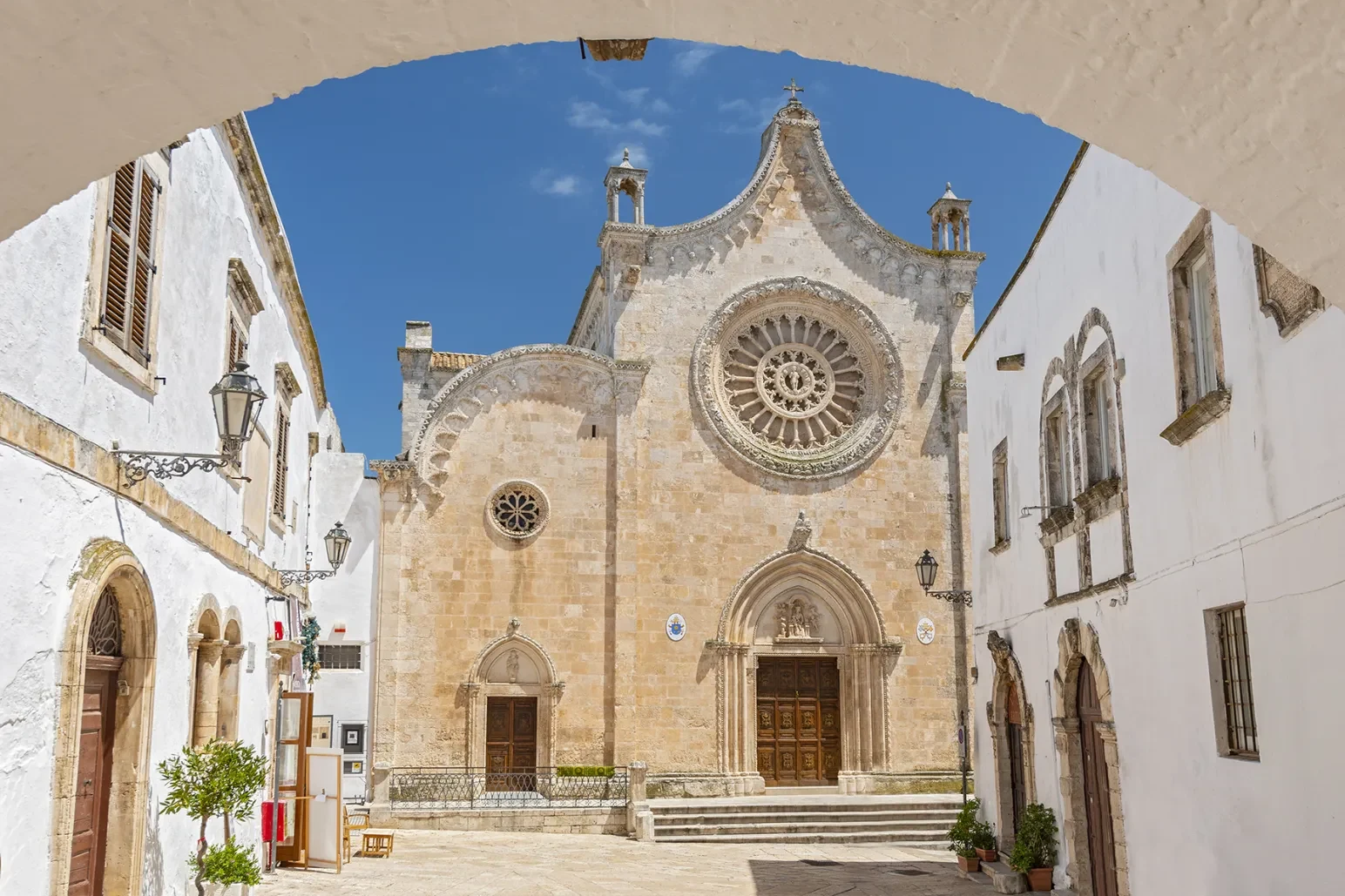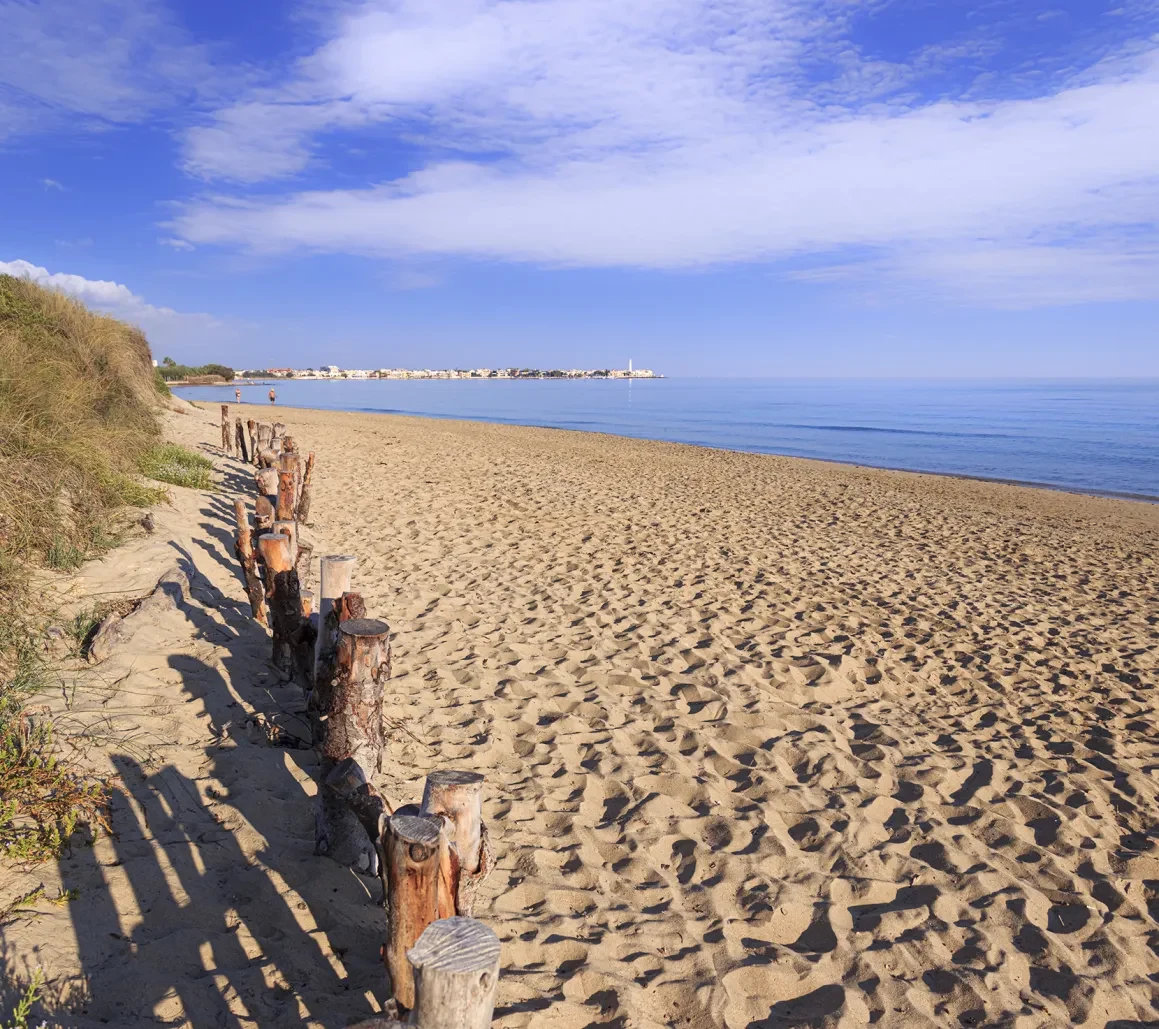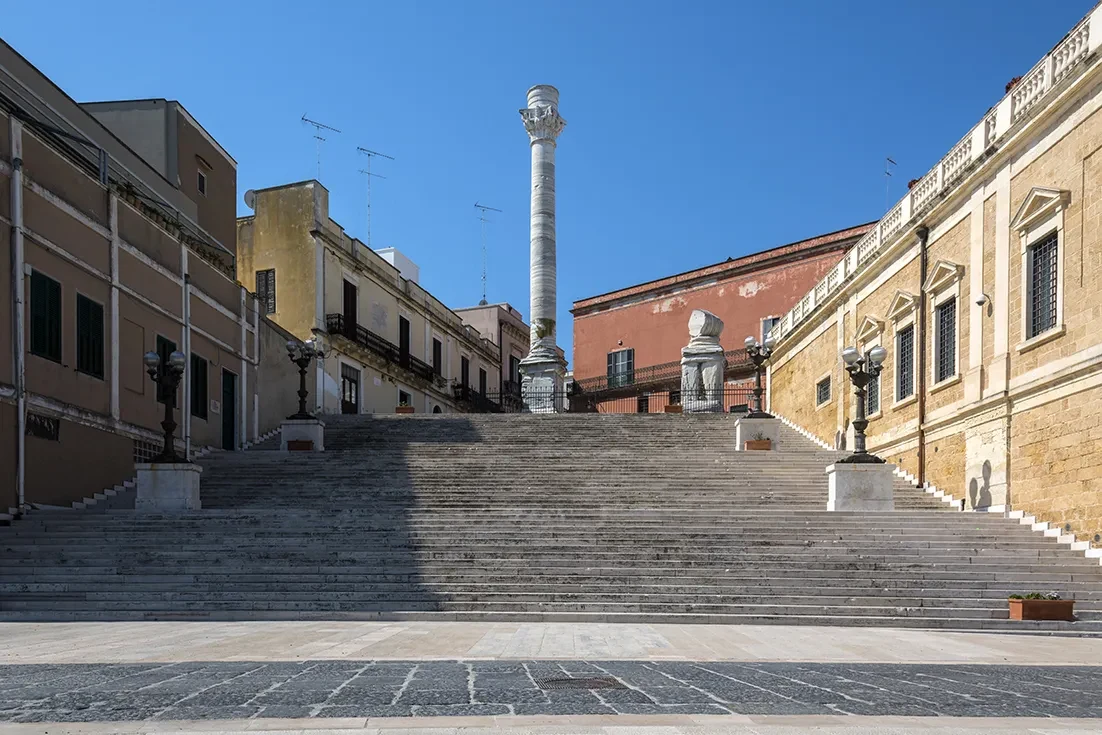 Add

Brindisi
Manage replace
Did you choose your destination on your wishlist? Have you completed your travel plan? Manage your lists the way you want!
Want to share your list? This link will allow your recipient to consult the destinations you have selected... and only that!
Access to your wishlist with this link:
Select destination to add to your wishlist