Faro
Add to my wishlist
Manage my wishlists
Notify me when special offers are available
I no longer wish to be notified
Garden terraces, palm trees and bright blue seas… There's a beautiful sight to be discovered in every corner of Faro!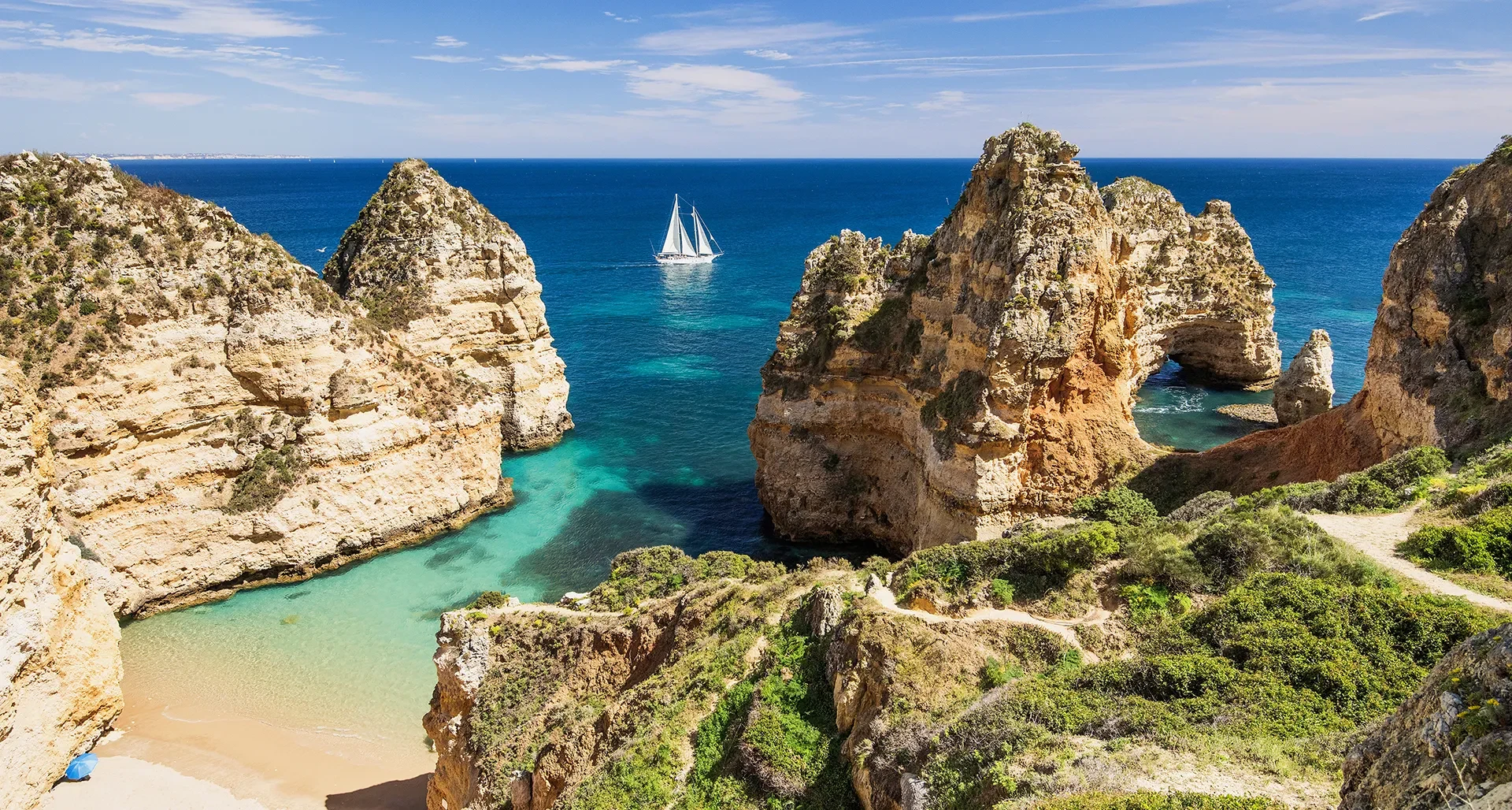 Direct flights
Nantes »

Faro
Monday
Tuesday
Wednesday
Thursday
Friday
Saturday
Sunday
Monday
Tuesday
Wednesday
Thursday
Friday
Saturday
Sunday
Blue figures
: direct flights from Nantes Atlantique Airport.
Best period to travel to

Faro
On the southern tip of Portugal, Faro is a must-see destination full of beautiful natural landscapes. With constant sunshine and almost no rain, spring and summer are the best times to visit Faro. With highs of 20℃, the weather in spring is hot, great for exploring the city and its Roman buildings. With a typically Mediterranean climate, summers are hot and dry, accompanied by a mild breeze, the perfect time to visit the Algarve's sandy beaches and try out water sports!   
What Faro has to offer?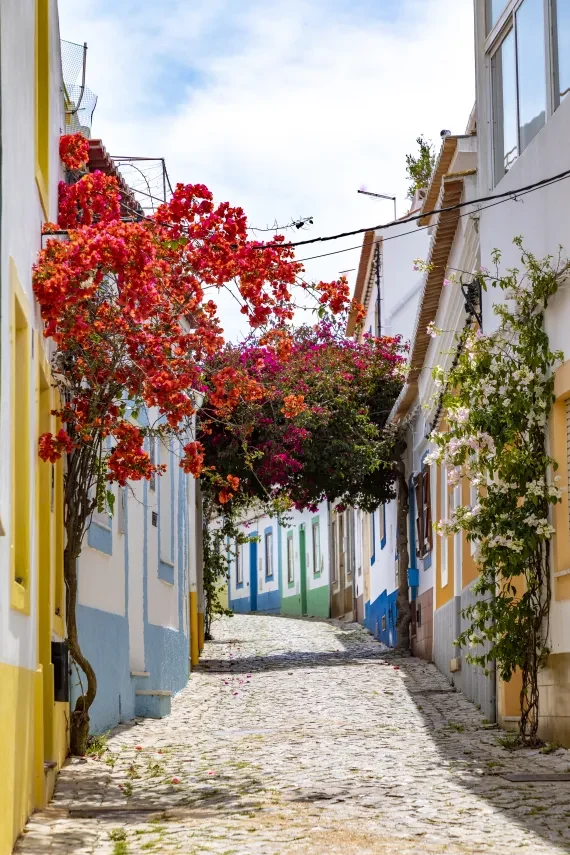 Capital of the Algarve
Surrounded by the city walls, make your way around the maze of little streets filled with the city's unique charm.  In the shade of the white and blue buildings (and away from- although not too far from- the lively beaches), the tranquil scenery of the city centre will certainly leave you feeling calm. In this little corner of paradise, the whitewashed walls soften the heat and the palm trees shade the terraces. The aguardiente will tantalise your tastebuds and is perfect to have before heading back into town.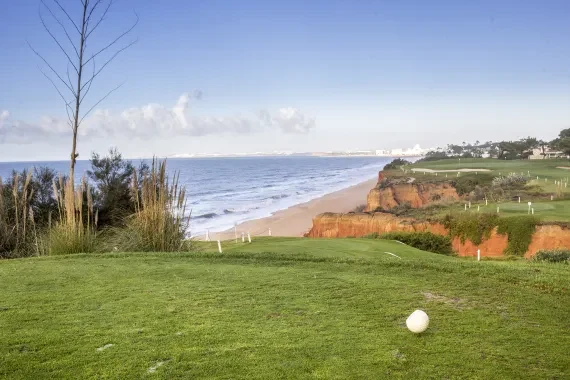 Golf and Leisure in the Algarve
With around twenty courses in the city, the Algarve is a golfer's paradise! In the 15th century, the Algarve, meaning 'west' in Arabic, paved the way for the Great Discoveries. Nowadays, it's a great place for a spot of relaxing!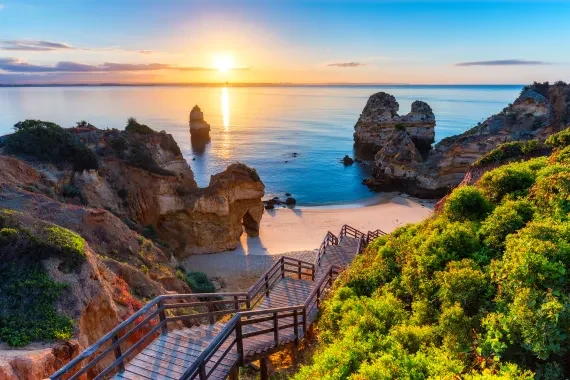 Day Trips
Between Christianity and Islam, sea and land, there are so many day trips available from Faro.  With its fig orchards and orange groves, the inland is a great place to start. And don't forget the beautiful cliffs along the coastline!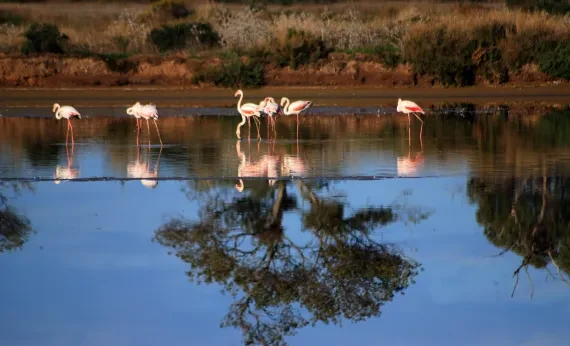 Ria Formosa, beaches and national park
At the foot of Faro lies the Ria Formosa, a long stretch of beach filled with sand lagoons, salt marshes, and inlets. It's also home to many different species of birds- making it an ideal spot for a bit of birdwatching!
Our favourite hotels in Faro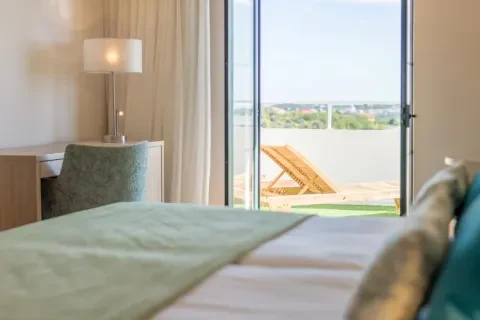 With beautifully decorated rooms, a pool on the terrace and a warm reception, you'll have a comfortable stay at this hotel.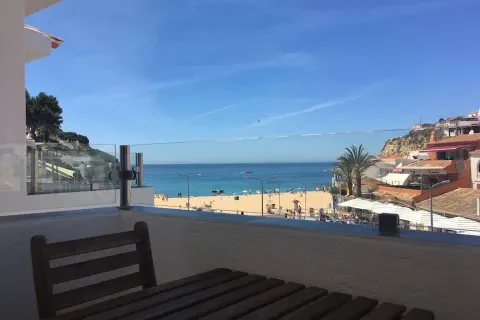 Ideally located in the heart of the fishing village of Carvoeiro, within easy reach of a golden sand beach where you can enjoy the beach and nightlife.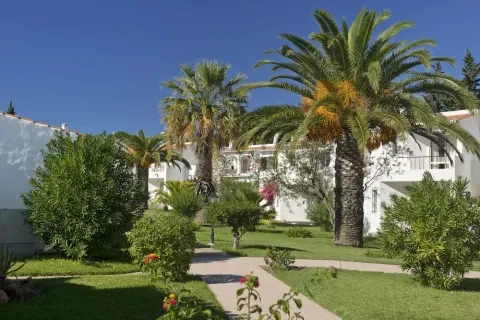 Rocha Brava Village Resort
Faro
Surrounded by beautiful white houses, stunning gardens, and a beautiful sandy beach just two steps away.
Explore the city and its surroundings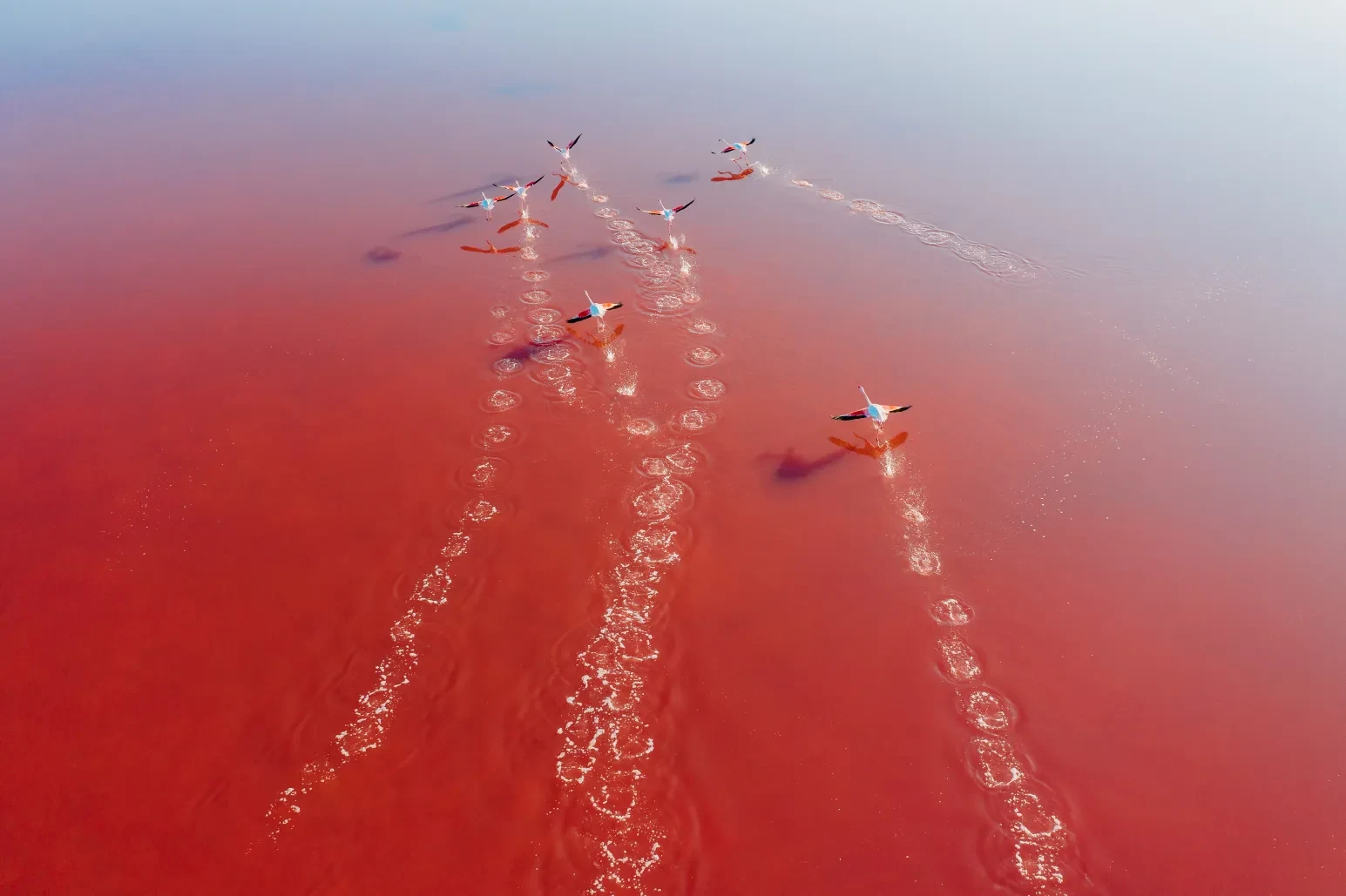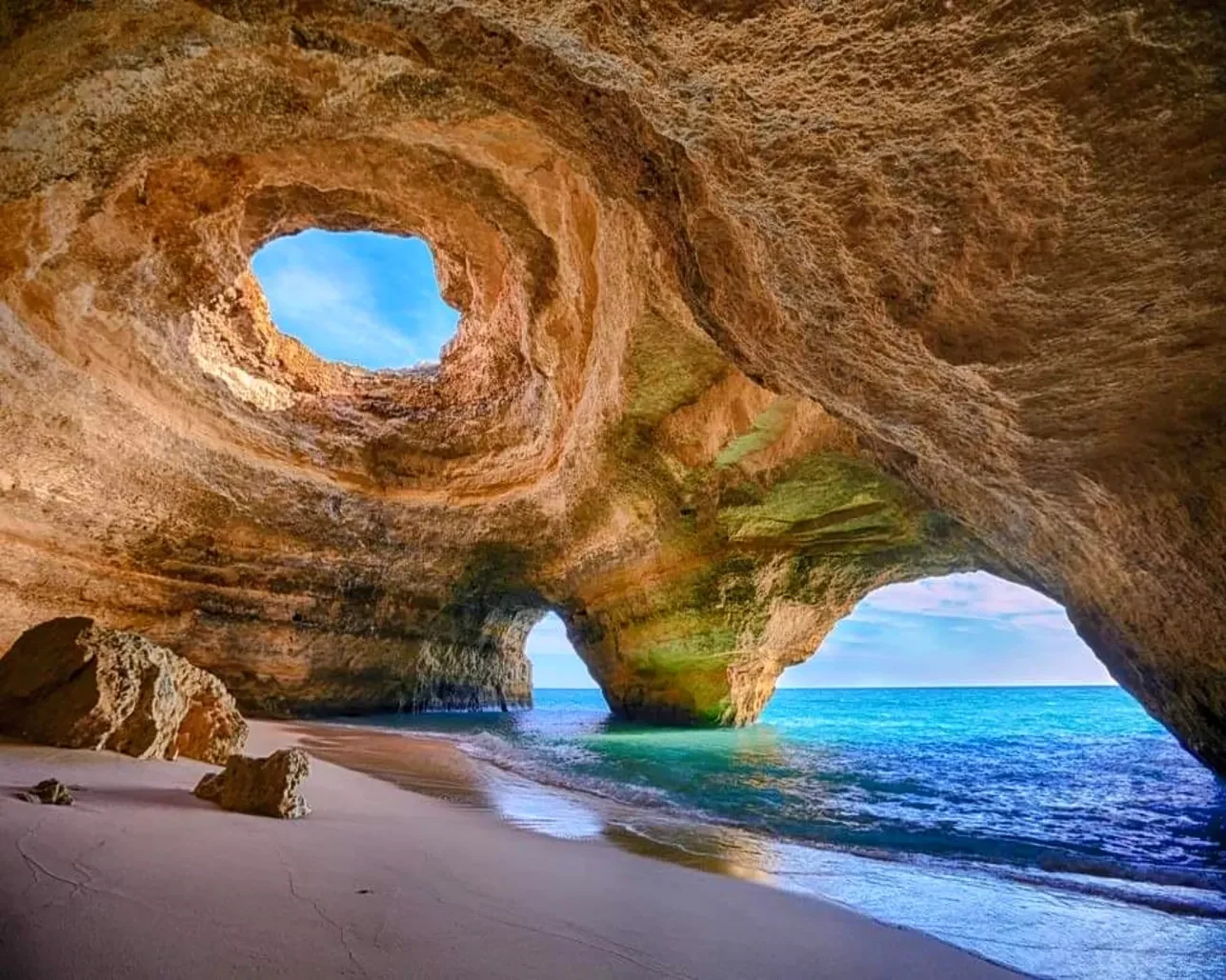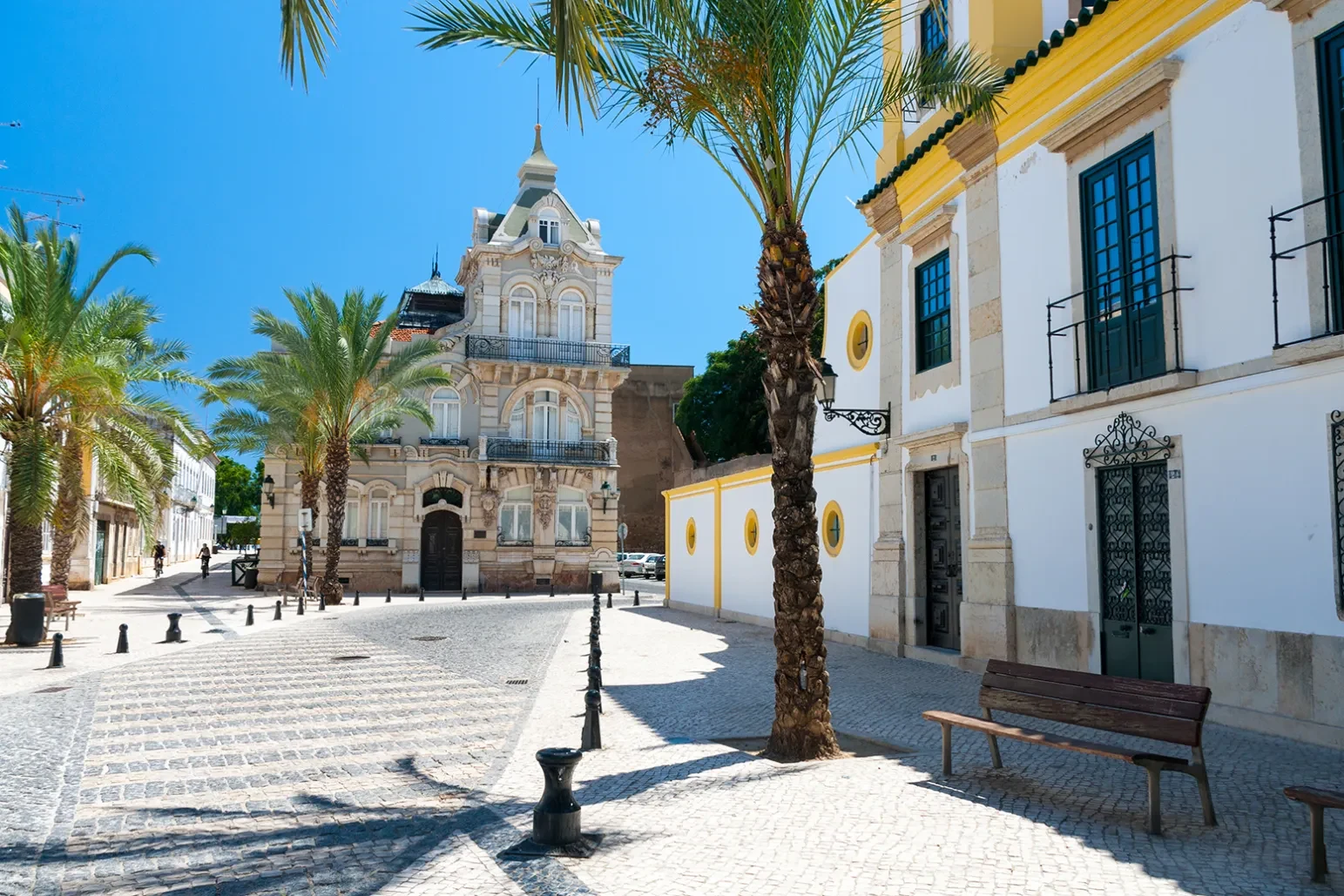 Did you choose your destination on your wishlist? Have you completed your travel plan? Manage your lists the way you want!
Want to share your list? This link will allow your recipient to consult the destinations you have selected... and only that!
Access to your wishlist with this link:
Select destination to add to your wishlist