Fuerteventura
Add to my wishlist
Manage my wishlists
Notify me when special offers are available
I no longer wish to be notified
With its bright-blue sea and long white sandy beaches, Fuerteventura is a paradise worth visiting. Although famous for water sports, the island has so many other sights to see!

Direct flights
Nantes »

Fuerteventura
Monday
Tuesday
Wednesday
Thursday
Friday
Saturday
Sunday
Monday
Tuesday
Wednesday
Thursday
Friday
Saturday
Sunday
Blue figures
: direct flights from Nantes Atlantique Airport.
Best period to travel to

Fuerteventura
What Fuerteventura has to offer?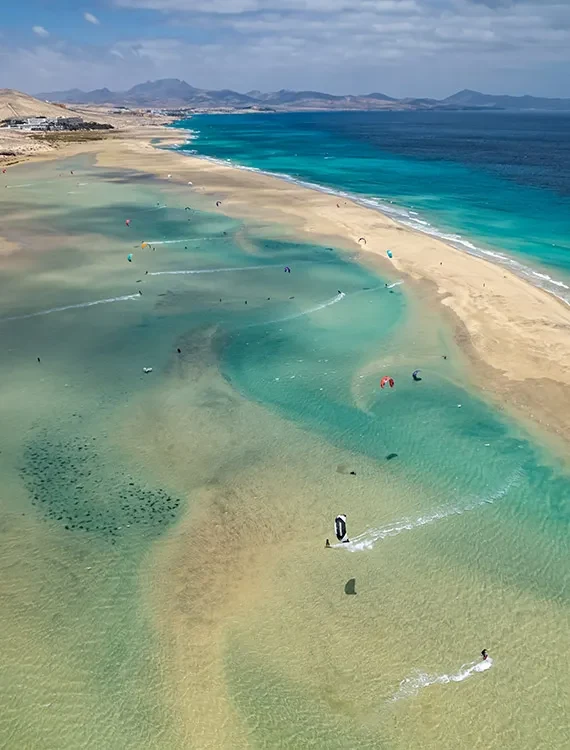 Northern Beaches
Around the seaside resort of Corralejo, at the end of the dunes, long sandy beaches stretch as far as the eye can see, lapped up by sublime turquoise water: a great moment to go windsurfing, water skiing, or diving. Around twenty kilometres away, the natural reef protects the magnificent Playa de la Concha et El Cotillo.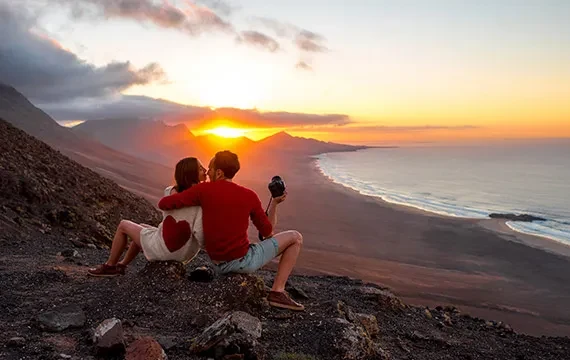 And also, Southern Beach!
With miles of uncrowded beaches in the south, there's lots of opportunity to relax and swim.  You will be left in awe by the crystal-clear water in the Costa Calma Playa, or the exuberant natural beauty of the Cofete Beach.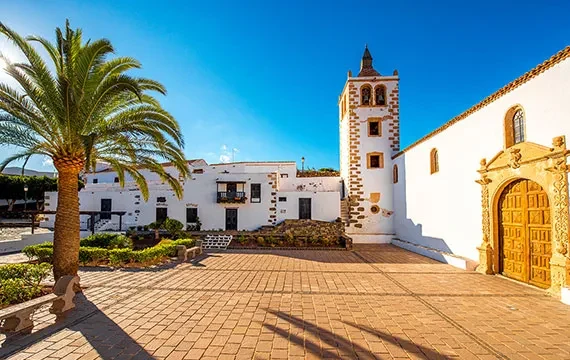 Inland
As you head inland, the sand gives way to ochre hills, white villages and enormous houses resembling haciendas bordered by cactus. We're in the middle of the Wild West! The link with the New World goes back a long way since Fuerteventura, Spanish since the 15th century, long served as a transatlantic base for the Conquistadors.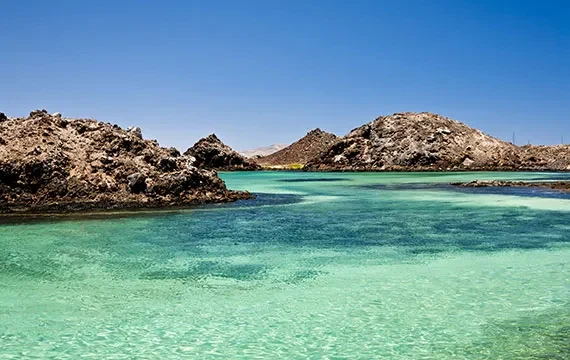 The Island of Los Lobos
Why not check out some of the neighbouring islands whilst you're there? The closest, the Isla de Los Lobos, 97km from the Sahara,  is covered in lava. And don't forget the La Concha beach: a natural refuge from the stresses and strains of everyday life!
Explore the city and its surroundings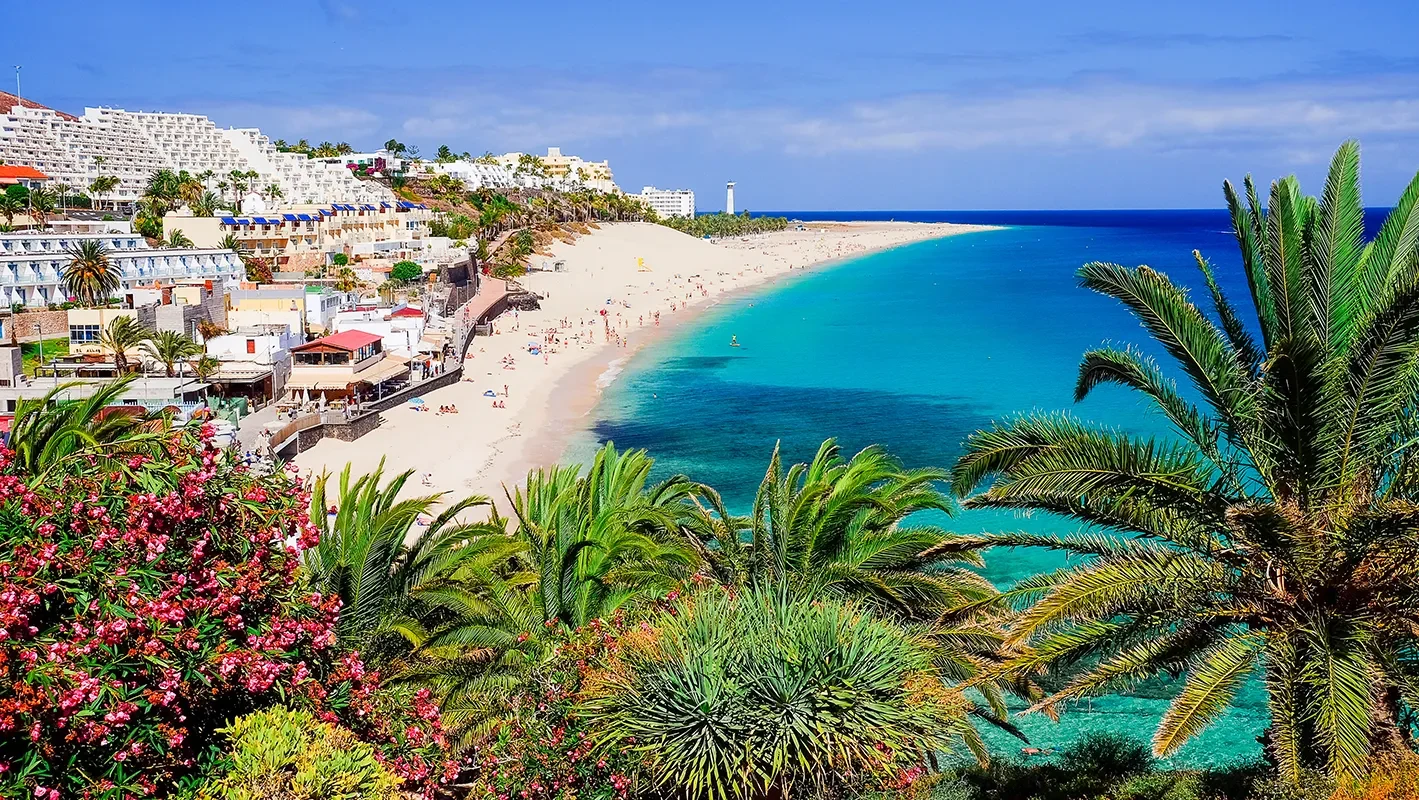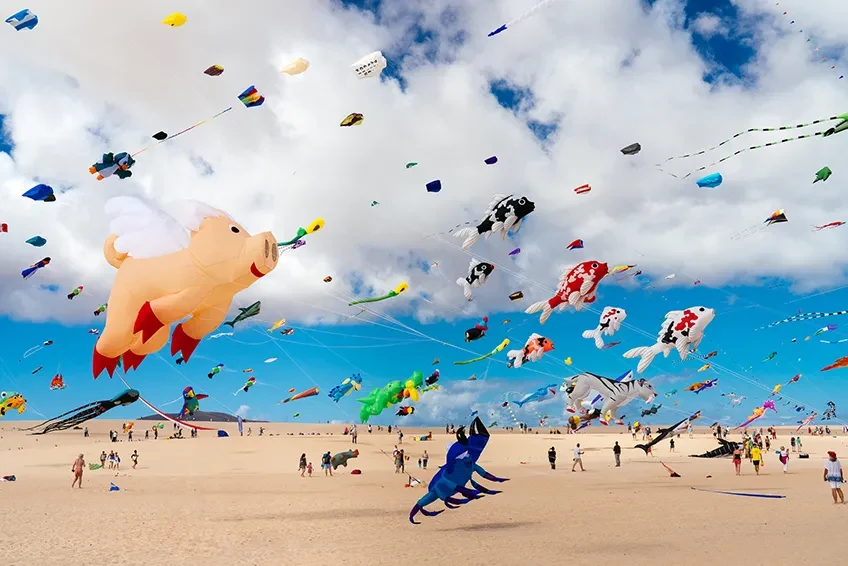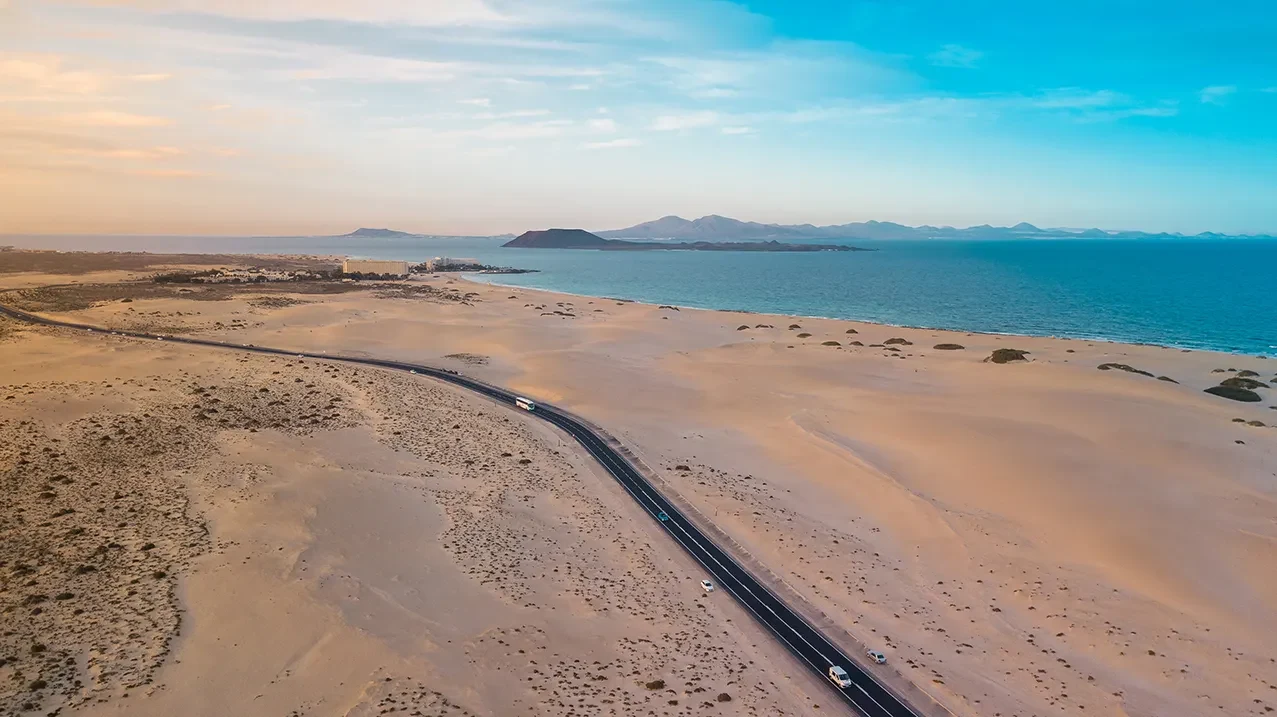 Nicest pics of

Fuerteventura

on Instagram
Feel our destinations' good vibes on our Instagram ! ##fuerteventura
Add

Fuerteventura
Manage replace
Did you choose your destination on your wishlist? Have you completed your travel plan? Manage your lists the way you want!
Want to share your list? This link will allow your recipient to consult the destinations you have selected... and only that!
Access to your wishlist with this link:
Select destination to add to your wishlist